(Note: this was sent to our newsletter subscribers on May 18, 2018)
Dear Friend of Las Catalinas,
We are at that delightful time of year when Las Catalinas is once again rapidly turning green, and I have lots of news to share:
General Update
Our New Hotel
Beach Town North
Wake Day Spa
Copper and Stone Market
A Better Way to Live
General Update - Each addition to Las Catalinas makes it more beautiful, more lively, and more fun! Here is where we stand today:
123 residential properties sold.
71 residences are complete.
58 residences in our vacation rental pool.
6 full-time families living at LC.
Population peak nights ~500.
3 restaurants, 1 hotel, and 5 other merchants in town.
21 acres of land under development so far. On that land when complete (and it won't be long) we will have about 180 residences, 68 hotel rooms, 7-10 restaurants, several thousand square feet of office space, a beach club, a town hall/church, over a dozen plazas, almost no cars, peace and quiet, beauty and sophistication, liveliness and vitality, and lots of happy people.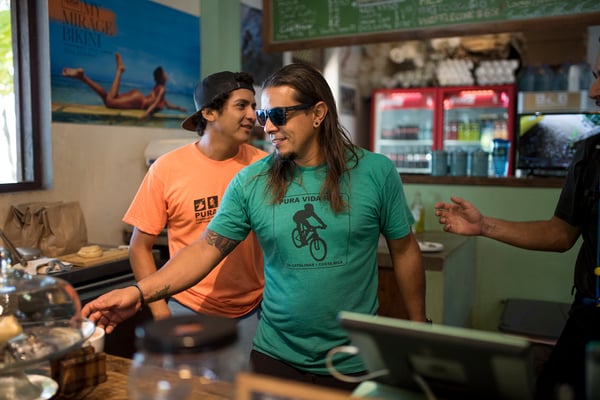 Our New Hotel - A very important addition to town is underway right in the center on Plaza Danta - a 45 room hotel! Details need to stay under wraps a little bit longer, but this will be a sophisticated, casually elegant hotel that will be an important center of activity for town as well as a spectacular place to stay. More details coming soon :)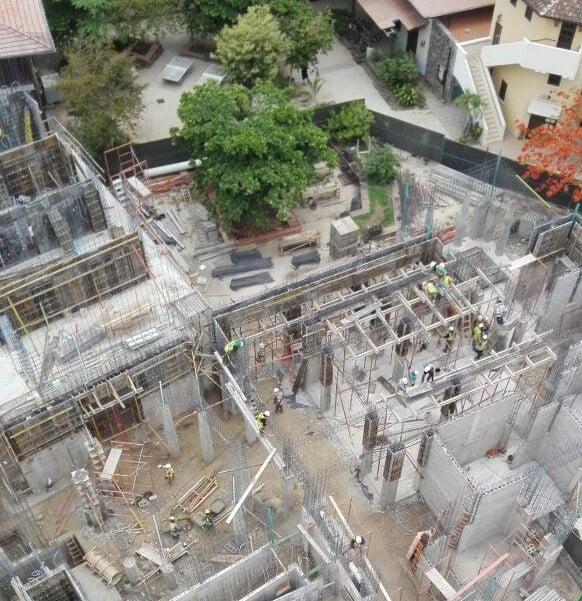 Beach Town North - Also underway right now is a whole new part of town, an extension of Beach Town to the north of Pura Vida Ride. This part of town will have a major market plaza in the center. On the ocean side of the plaza will be several new beachfront restaurants and shops. On the inland side of the plaza will be a new residential neighborhood including flats and houses. We still need to name a new street and a new plaza, help us out by participating in this naming poll. If you want to be among the first to hear about the upcoming offering of homes and flats here, be sure our sales department knows. Thanks!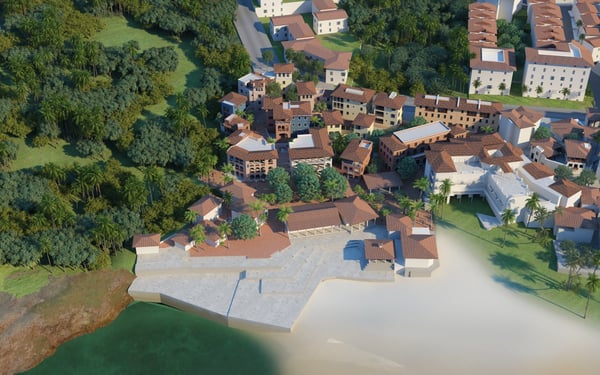 WAKE Day Spa - WAKE opened at the end of last year and has proven to be a very popular addition to town. REALLY popular. Tucked away in a delightfully cool and peaceful space on Calle la Ronda, WAKE is an accessible and casual place where both locals and visitors can find excellent body care, esthetic services, a healthy mindset and social connection. Their complete menu of body care services includes massages, facials, body treatments, nail care and more, with an emphasis on smart simplicity and quality details. WAKE also feature an on-site boutique with a curated selection of apparel, accessories and goods from some of Costa Rica's most innovative designers.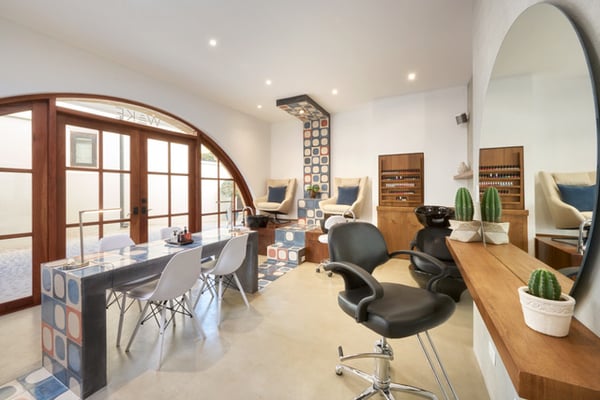 Copper and Stone, a Unique Market - The Camino Flats building is approaching completion, and on the main floor will be an important addition to Las Catalinas - Copper and Stone! In the words of the dynamic proprietors:
"We believe a unique town deserves a unique market! Copper & Stone gourmet Market and Deli will open this August 2018. We're grateful to be part of a community of people who know that you are what you eat, so what you eat should be GOOD! Our offerings will consist of fresh organic and Costa Rica grown produce, dairy products (local and imported), Certified Angus Beef, poultry, pantry goods, baby products, personal care, spirits and beers and one of the largest selections of wine this country has to offer. From our deli you can expect a large varity of prepared sandwiches and salads and fine cheese and meat platters that will be great to eat-in on our covered terrace, take home, or pack up for beach day."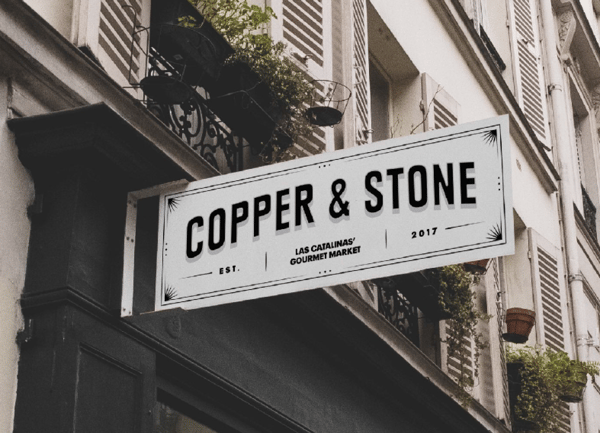 A Better Way to Live - All of the additions to town that I've just mentioned will make our town livelier and more fun and help us fulfill our purpose of creating a better way to live. If you look up what makes "a great place to raise a family" or "a great place to live" you'll find a lot about things like job opportunities, crime statistics, taxes, health care facilities, etc. All those things are important, but they are far from sufficient. I think what is most unique and important about the quality of life at Las Catalinas is:
Natural Sociability - The way things are designed at Las Catalinas the first part of every trip you take is on foot, through beautiful surroundings, with other people who are out and about. It is just natural to have pleasant neighborly interactions with the people around you, and it is so rewarding. It changes your life.
Kid Freedom - At Las Catalinas kids can have freedom. There are no cars to worry about, there are plenty of people around to help keep an eye on them, and there are lots of fun things for kids to do. I cannot exaggerate how profound this is, both for the kids themselves and for everyone else.
Immersion in Nature - I am so much more aware of nature when I am in Las Catalinas. I am generally fully immersed in it for some hours every day either on the trails or in the water, but even if I'm not doing that I'm just so much more aware of the rhythms of sun, moon, tide, wind, wave, cloud, rain, animal and plant. It is good for the soul.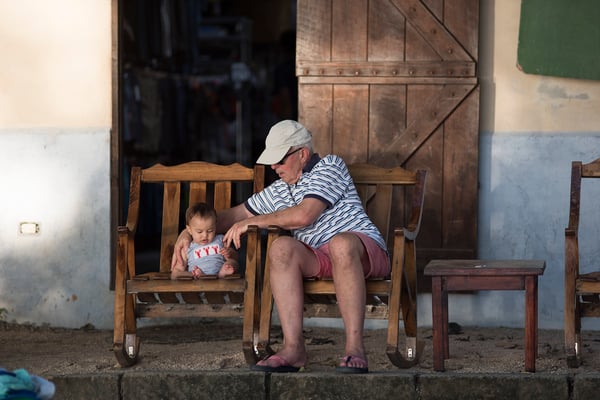 All this makes for a great vacation. It also makes for a great place to live full-time. We are very eager to expand our full time resident population and are working on more affordable ways for people to live at Las Catalinas, including long-term rentals. It is a great place to live, with excellent schools nearby and a thriving community of Costa Ricans and expats. If you might be interested, please make sure we knowthat! And in any case, I hope to see you at Las Catalinas soon.
Best Regards,
Charles Brewer
Managing Partner, Las Catalinas