Today, it's possible to be far more conscious about the environment than ever before. Sustainable energy continues to become more affordable and available. Countries around the world are moving away from single-use plastics like grocery bags, and continue to make strides in supporting conscious consumption. Consumers are also more informed about companies and their products, and increasingly able to pick providers who choose long-term environmental responsibility.
One industry that has also begun to see strides in sustainability is travel. Green airlines, hydrogen gas busses, zero-emission rail and electric cars have revolutionized mobility from place to place. Lodging continues to become more green, with a push for hotels and residences to save power and water, conserve nature, and reduce waste.
One of the hubs for this new push in sustainable travel is Costa Rica, the birthplace of ecotourism and some of the first ecolodges, a world leader in conservation, and a country on the leading edge of sustainable energy, decarbonization, and combating climate change.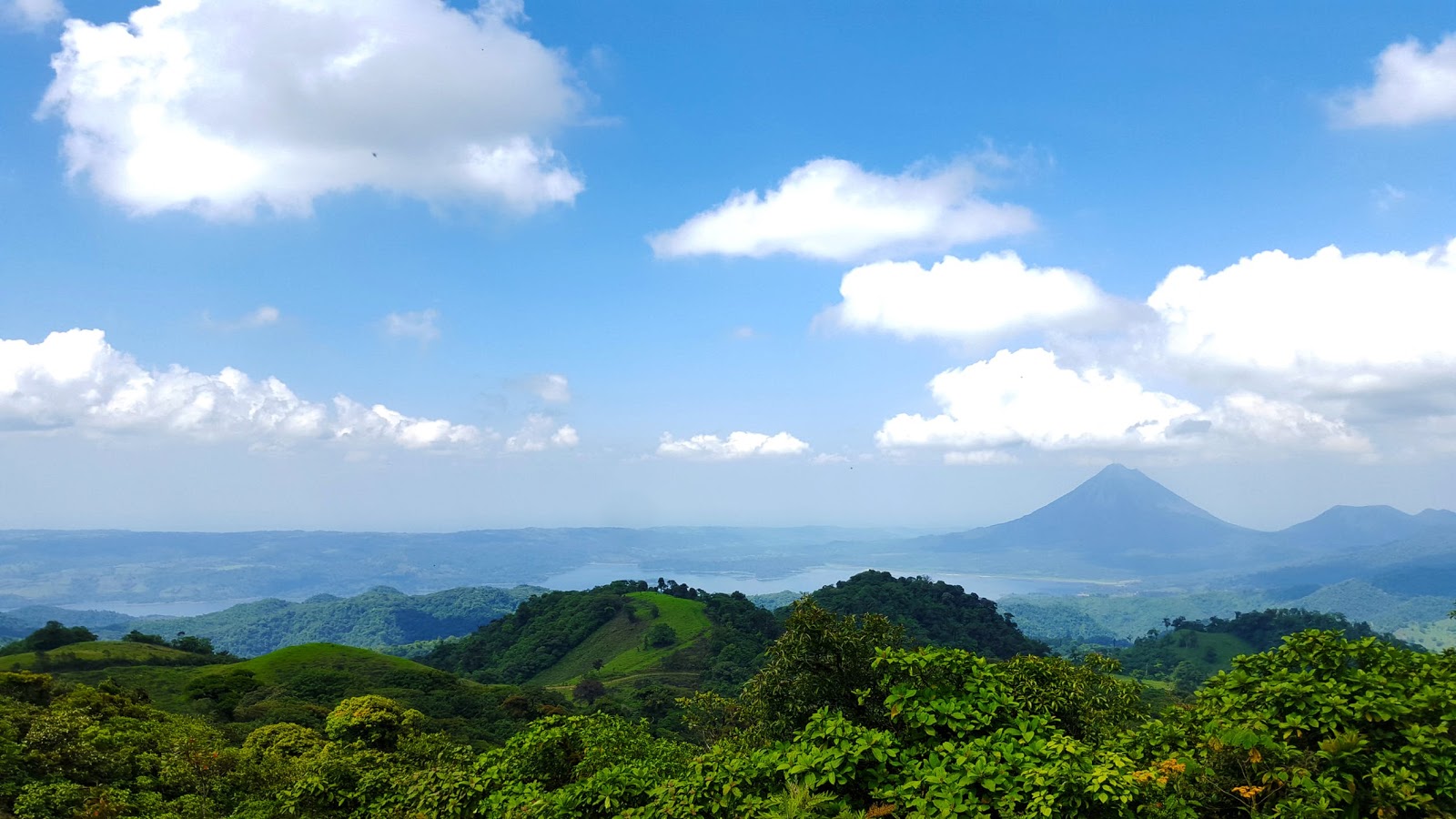 An aerial view of Costa Rica looking towards Arenal Volcano
Costa Rica's ecolodges are still among some of the most visited in the entire world, but there are new perspectives on sustainable travel in Costa Rica, like the walkable car-free town of Las Catalinas on the coast of Guanacaste.
Taking urban and architectural influences from the favorite cities of the New World Tropics and Europe, Las Catalinas doesn't look like the traditional image of an ecolodge. However, this car-free destination shows how thoughtful urban planning can create a place that is sustainable for the environment, and provide a healthy, active, and connected lifestyle in the process.
Playa Danta, looking towards Casa Chameleon
Traveling Sustainably
Sustainable travel to Las Catalinas can start the moment visitors set foot in the country. With a scheduled ride in town's hydrogen-powered Toyota Mirai, the first in Central America, it's possible to travel emission-free for the duration of a visit to Costa Rica.
Once in Las Catalinas, all travel can be done on two feet or two wheels. Most of the streets within town are pedestrian- and cyclist-only, a conscious decision of urban planning designed into Las Catalinas from the very beginning.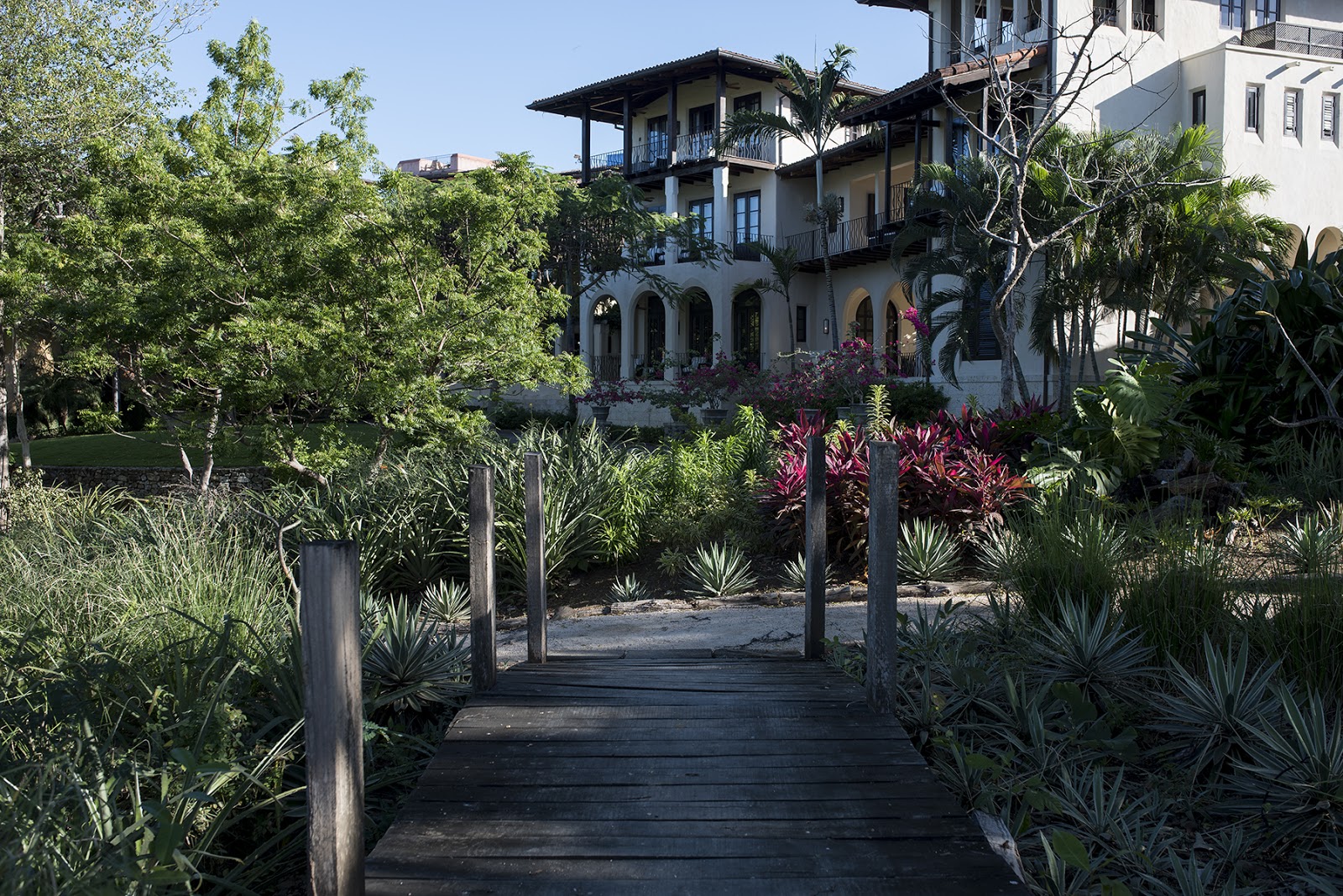 A walking path by Casa Brewer, one of the original homes in Las Catalinas
By building on the scale of walking and biking, homes and buildings can make clever use of space and topography, offering an urban density that's simply not possible building around the automobile. It's possible to visit anywhere in town in a short walk, which offers a drastically reduced town footprint that is better for people, more sociable, and better for the surrounding nature.
80% of the land in Las Catalinas, an area of around 1000 acres, has been set aside in perpetuity for the restoration of a tropical dry forest, which is the most threatened habitat in all of Costa Rica. When town was first founded, much of the land in the area was unused pastureland, and careful restoration efforts over the course of the last decade have lead to a strong recovery, and a town that now serves as a habitat for many native Costa Rican animals.
The reserve features over 42km of mixed-use mountain biking and hiking trails as well as five designated hiking trails, which double as a natural form of forest fire prevention that are kept well-cleared by riders and hikers. This harmony of town and nature continues thanks to the carbon sequestration of the dense forest, which brings town's carbon emission as a whole down to near-zero levels.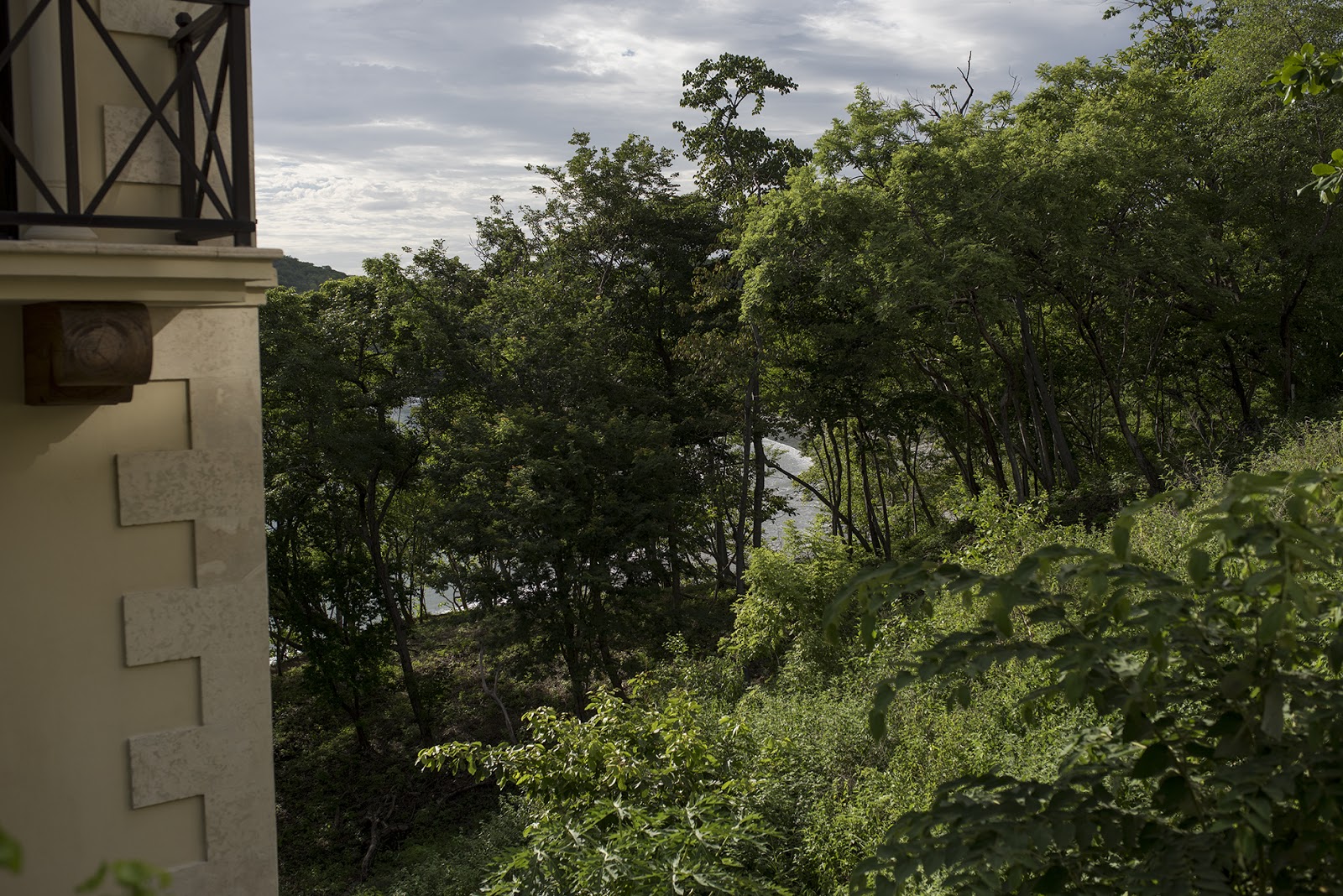 The tropical dry forest surrounding town serves to balance the minimal emissions in town
Within town, the vast majority of power is provided sustainably by Costa Rica's grid, which is among the most clean energy providers worldwide running 98% sustainable for five years in a row, including 99% sustainable in the last year. Factor in a waste-management protocol considered the best in the canton, and Las Catalinas is an example of how large-scale development can be done in a conscious way.
How A Car-Free Town Changes Things
Las Catalinas was designed with people in mind as well as nature. Physically, removing the need to plan for cars, parking, and garages gave the ability for town's own timeless traditional architecture to develop.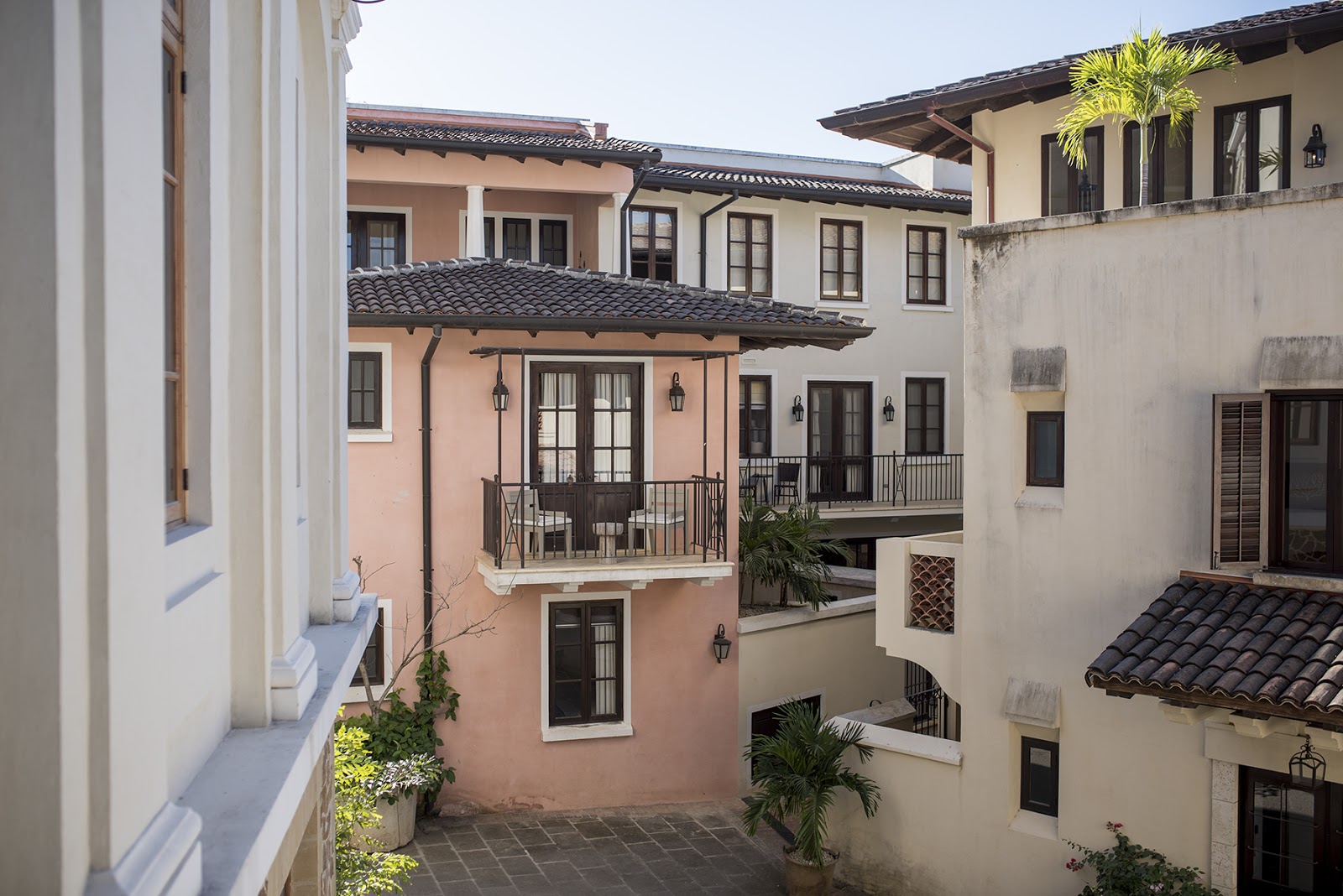 The homes of Calle La Ronda
Homes can maximize living spaces, include thoughtful touches to add beauty for the human scale, adapt to the topography, preserve views, and more carefully consider the surrounding environment to save energy. Many of the most interesting architectural features of town, like the pools of many shapes and sizes or the walkable lobby in Santarena that serves as the "living room of town" are made possible by car-free living.
The way of life in a walkable town is also fundamentally different than in a destination built around cars. The urban density brings family and friends physically closer together, and creates small, natural moments of connection as paths cross throughout the day. Walking along the street makes for a more social atmosphere, where it's natural to say hello and meet new people.
A car-free town is also better for children. Without cars on the streets, kids are safe to explore, and experience a freedom that they might not have in a drivable city. The atmosphere is one of a welcoming neighborhood, where kids can walk to a friend's house, and then set out to explore the pedestrian streets, plazas, beachfront, and forested trails all within a short walk of home. It's a change from the constant need to be driven around by mom or dad, and for the youngest visitors of Las Catalinas the difference is profound.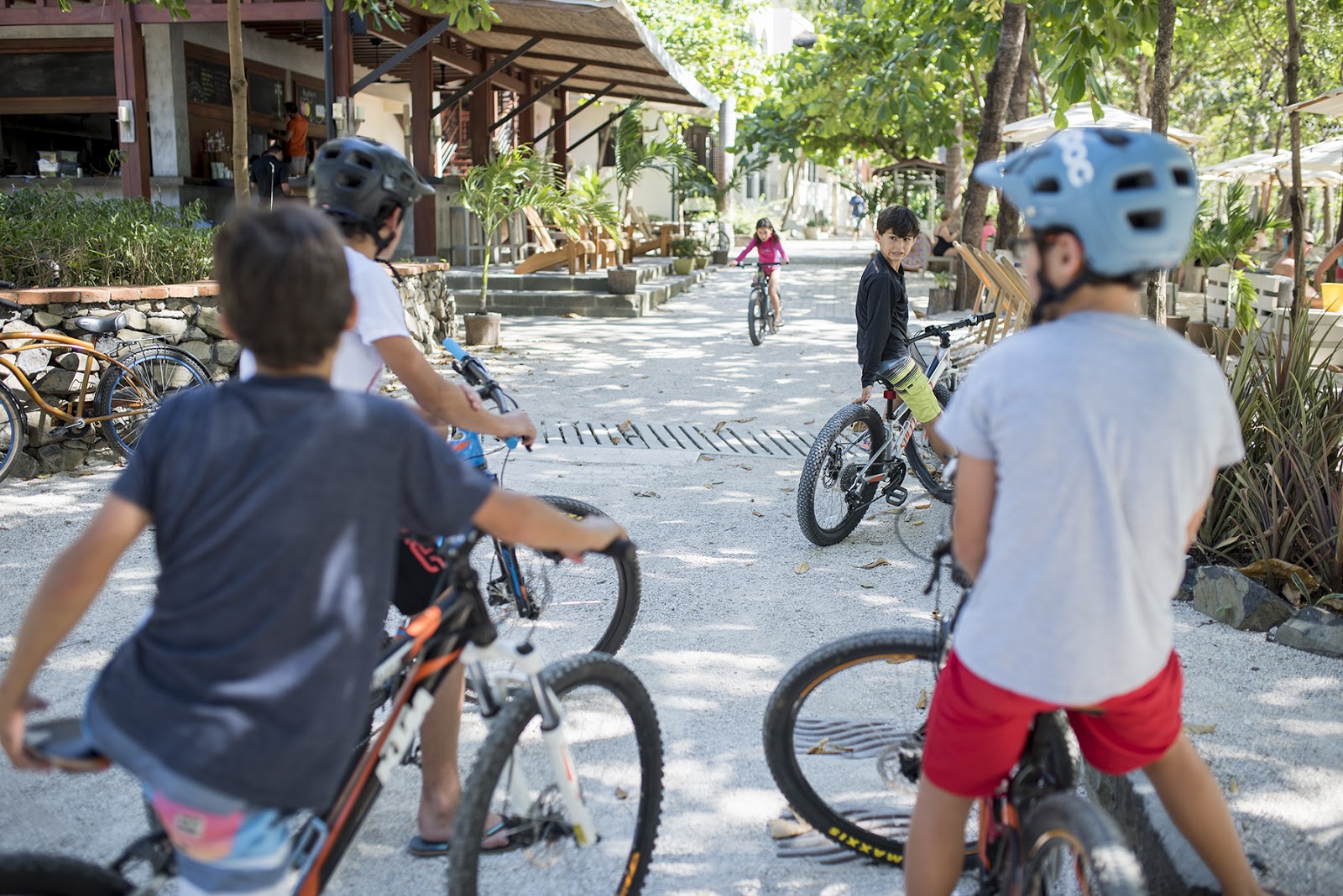 Setting off for a kids' bike ride
Vacation at Your Doorstep
When a town is built around walking and biking, everything is closer together, which means that all of the activities in Las Catalinas are right at your doorstep.
From anywhere in town, it's just a short and beautiful walk to the tropical dry forest trails or the sandy beaches of Playa Danta and Dantita, which opens the door to a healthy and active lifestyle in the outdoors.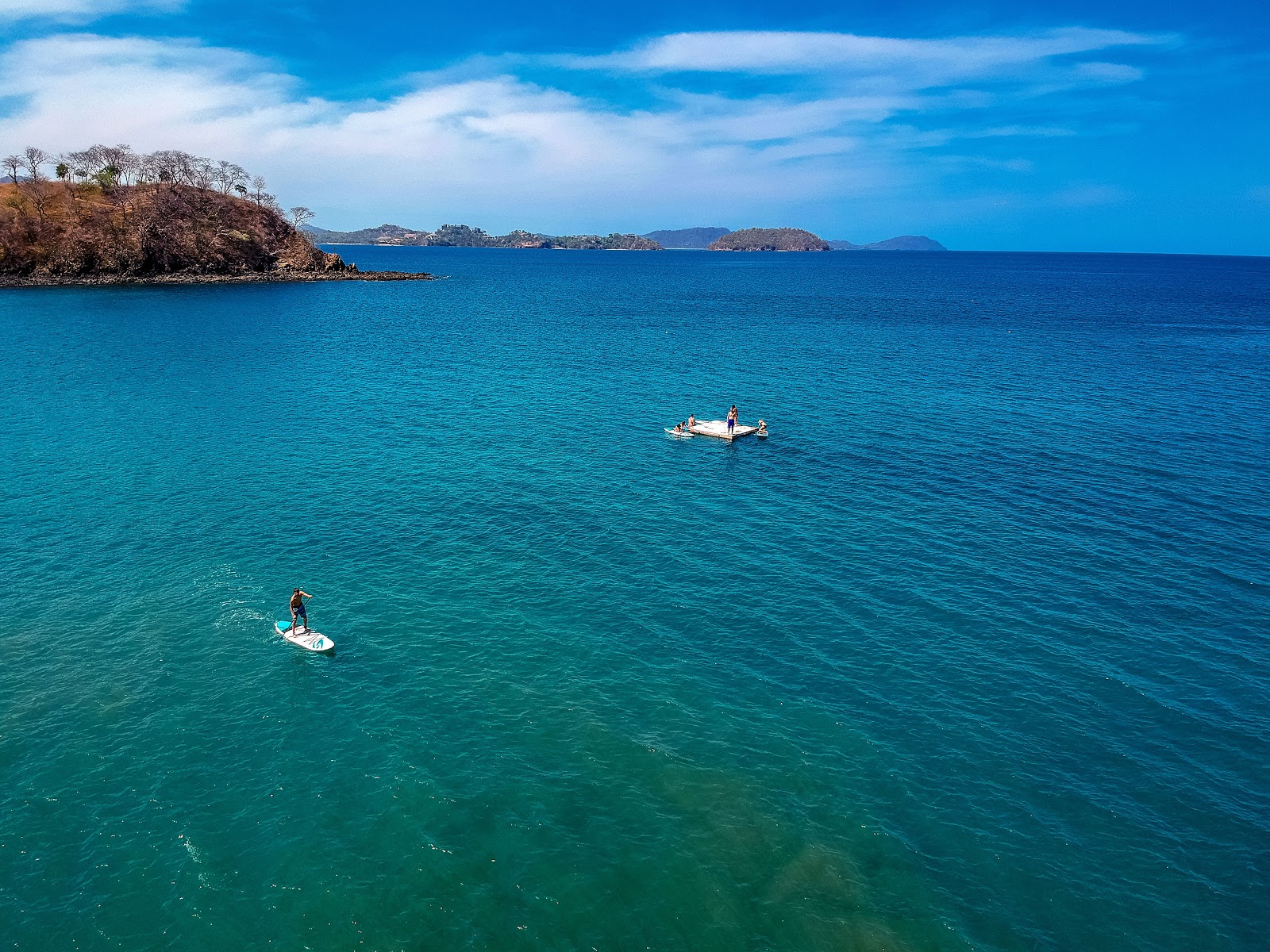 A paddle around Las Catalinas
It's possible to walk down to the beach for a paddle through the bay, a snorkel tour, a session of SUP Yoga, or get picked up to dive the Catalinas Islands with less than an hour between front door and bottom time. From the front porches along Paseo del Mar and the Monkey Corridor there are occasional glimpses of howler monkeys swinging through the trees, and the hiking trails and mountain biking trailhead are as close as a thirty second walk or ride from your front door.
Town's shops and restaurants provide a lively and colorful balance to the outdoors. The Beach Club and Wake Day Spa offer spots to rest and relax. D'Aquí Design, LaPula Shop and Studio, and the Las Catalinas Collection provide a glimpse into art, fashion, and interior design. Pura Vida Ride outdoor outfitter has gear rentals and comfortable, adaptable attire for the beach.
Copper & Stone Gourmet Grocery provides a curated selection of food and drink to prepare at home, as well as pre-made meals and experiences like wine tastings in the Cava. Santarena Hotel's signature restaurant Ponciana features cuisine conceived by the influence of Biarritz 1972, with Cuatro Calle La Ronda bakery offering soups, salads, sandwiches, and breakfast throughout morning and afternoon.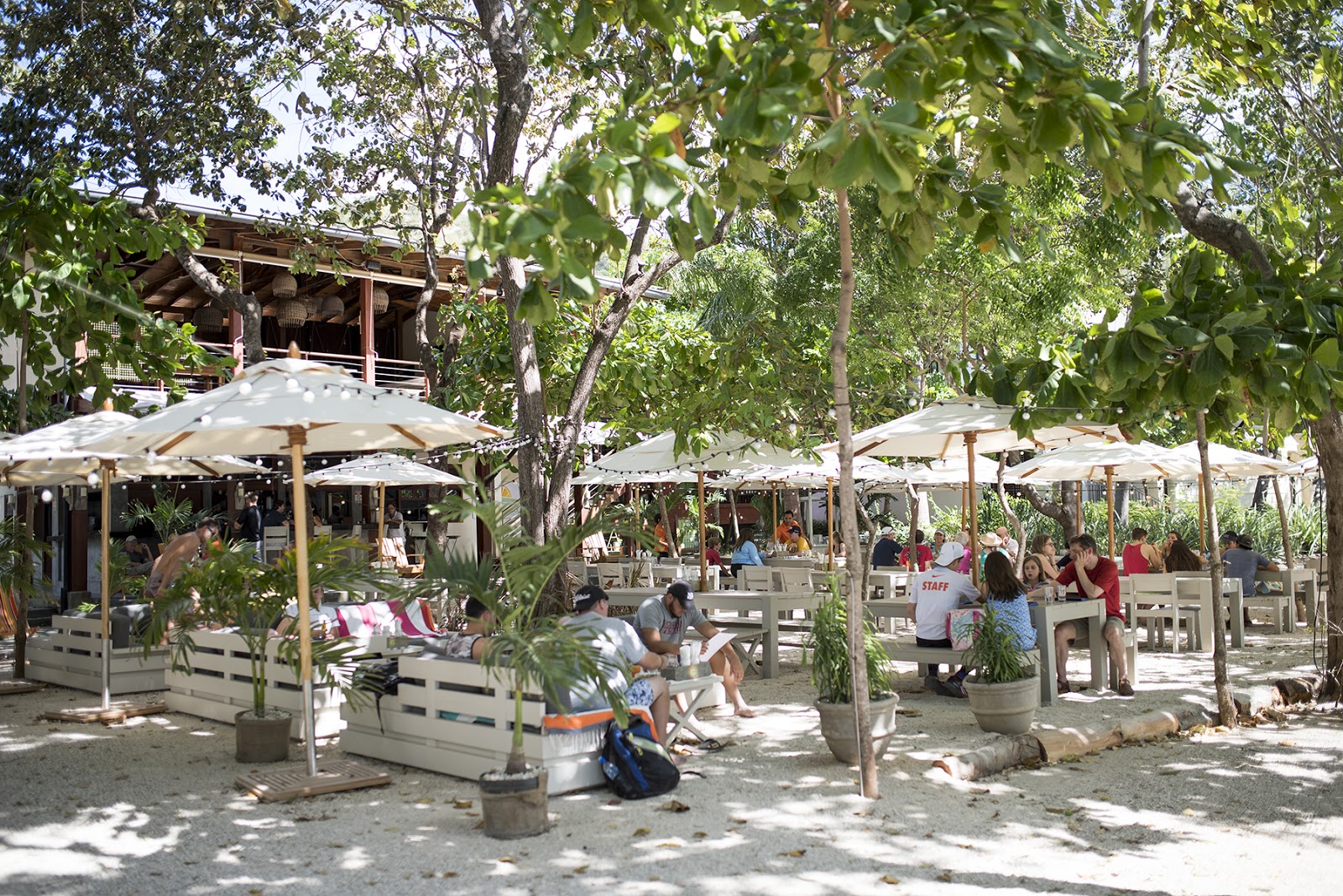 Lunchtime at Limonada Restaurant
Limonada restaurant is a casual beach restaurant serving local favorites and international beach food, while the Beach Club offers tacos, fresh salads and other bites to enjoy poolside. Finally, on the hillside is Sentido Norte, a sunset restaurant serving regional seafood that was voted one of the world's most romantic restaurants.
The proximity of it all makes it easy to flow from activity to activity. A mountain biking trip around the Reto route can end on the beach for a swim, any time of day or night. A dinner from Ponciana or breakfast at Cuatro Calle La Ronda can naturally transition into a stroll up through the streets. A spa-day is only a few steps from a sunset barbecue on Playa Danta.
This creates a town where everyone has the freedom to pursue their own activities, meeting up throughout the day, making new friends, splitting off for different hobbies, and coming together with different stories and experiences to share at the end of each day.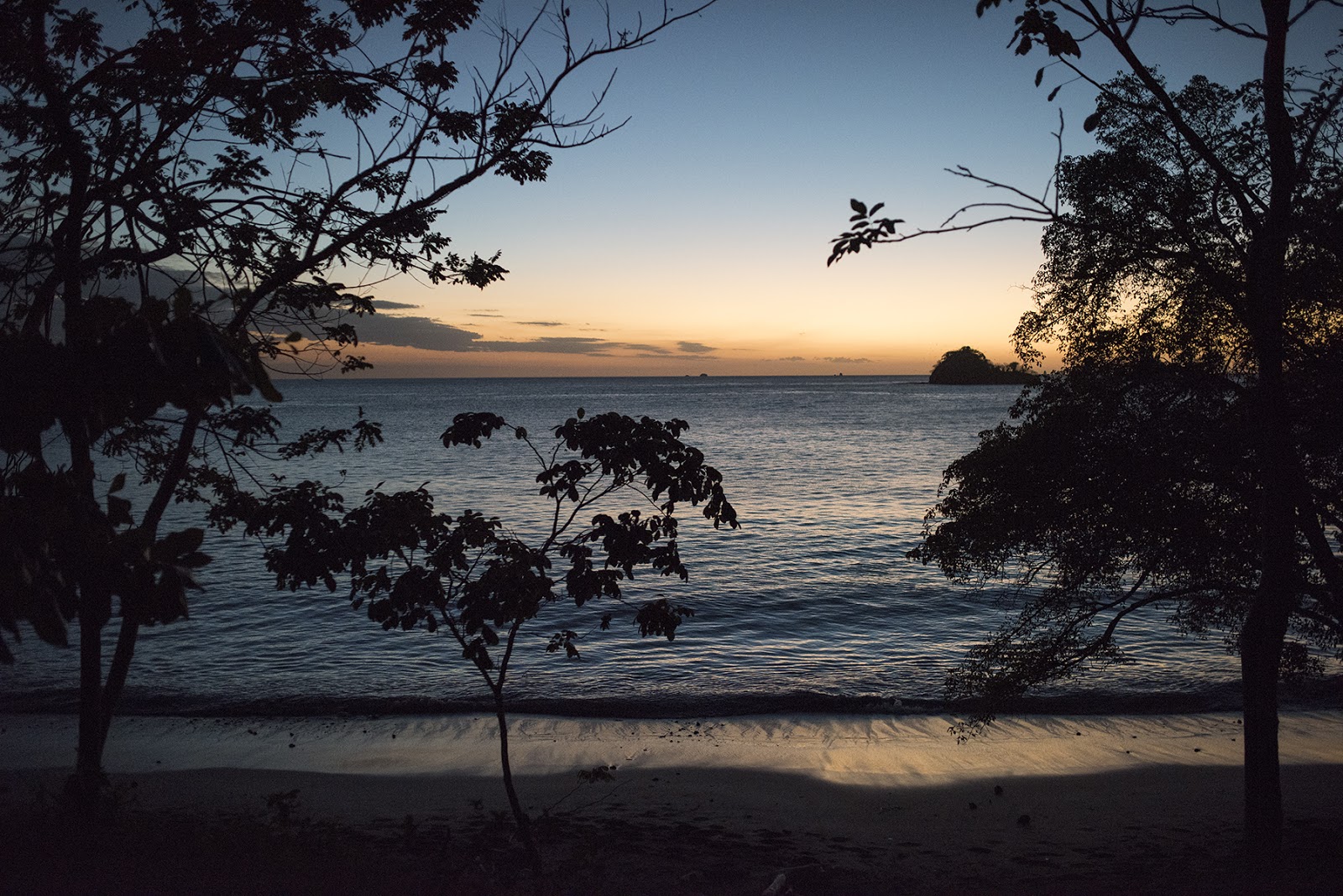 Sunset from Playa Danta
Travel Car-Free Spring Break, or Anytime
In Las Catalinas, it's possible to travel sustainably, car-free, and still take advantage of all of the many activities you'd like to pursue on spring break or any other vacation. Between experiences on land, in the water, and throughout town, the many pursuits of Costa Rica are at your doorstep, wrapped in a way of life that offers freedom and a strong connection to nature and each other.
There's no need to plan transit, which also means no need for emissions, and thanks to the work being done in town, the reserve, and in Costa Rica, you can embrace a memorable and fulfilling vacation that's also conscious of your ecological impact.