School is back in full swing all across Guanacaste, and ConnectOcean is hard at work on their outreach and education programs for schools in the area.
One of the key principles of ConnectOcean is that by educating people about the ocean, the community will be more involved and invested in protecting it. Many of the ConnectOcean programs are based on this principle, including their swimming lessons, talks on sustainability with community and fishermen, Ocean Explorer Program, Nipper Surf Lifesaving, dive certification courses, and open water swimming trainings.
A strong focus of this outreach and education is for students in the area. Young people have much to learn, but also the most to gain from protecting the ocean for future generations. By offering these varied programs, ConnectOcean creates a space where students can get comfortable in the water, learn about the lively ecosystems around them, and become more conscious about the aquatic environment and water safety.
What is ConnectOcean?
ConnectOcean Expeditions is a PADI certified diving school and Marine Ecology Center that offers an Open Water Certification Course with access to some of the best diving experiences in Costa Rica and education about the conservation of the country's vibrant aquatic ecosystem.
Starting with Swimming and Comfort in the Water
The foundational level of ConnectOcean's outreach are their swim lessons, which they offer at La Paz Community School, CRIA, Reserva Conchal, and Las Catalinas. These lessons cover young children from 6 months old just learning to swim all of the way to experts looking to refine their technique. Classes are offered for beginners, stroke correction, masters, and specialists in open water swim.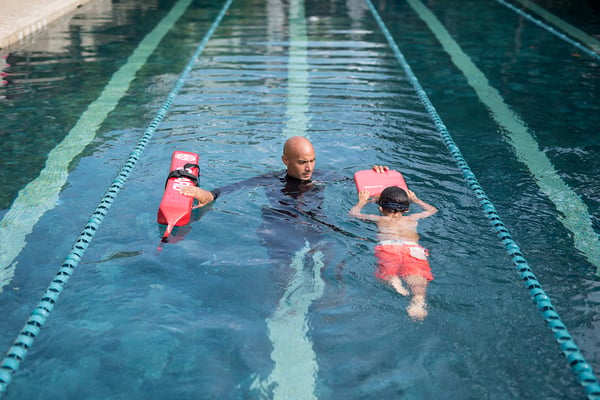 Swim lessons are fundamental because comfort in the water helps students get invested in protecting the ocean, and opens up new possibilities to explore these habitats and learn water safety.
ConnectOcean also sponsors swimming lessons for after school and educational organizations in the community, like their programs with CEPIA. These classes cover basic 45 minute swimming lessons twice a week for students to refine their skills, while the 3rd is a 3 hour program for more advanced learners that includes elements of the Nipper Surf Lifesaving and Ocean Explorer Programs as well.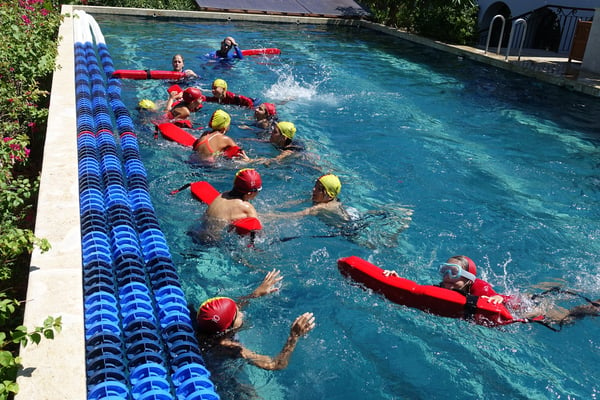 Nipper Lifesaving Programs
Once students are comfortable in the water, there are a few ways that they can continue their learning with ConnectOcean. The first such program is Nipper Lifesaving, which teaches surf lifesaving to kids 8 and up. Learning to read currents and the waves, training in basic first aid, and practicing live lifesaving scenarios in the open water are all a part of this valuable and fun program.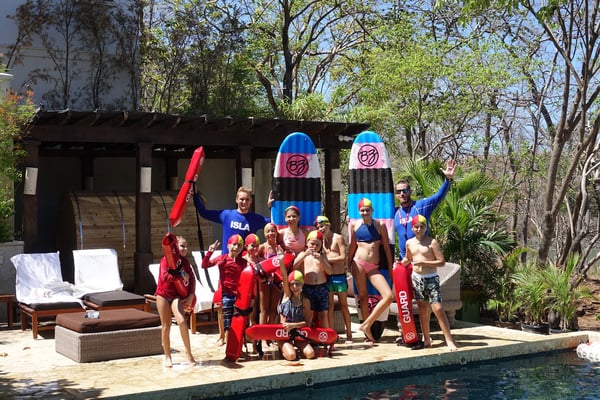 ConnectOcean hosts Nippers every Saturday for any students who wish to attend, sponsoring spots for CEPIA, Abriendo Mentes, and local community students. Safety in the water is a serious issue in Guanacaste, which has a high rate of drownings especially among young people, and it's ConnectOcean's goal to provide this training to as many students as possible.
Ocean Explorer Programs
ConnectOcean's Ocean Explorer Programs are the second major way in which students can improve their knowledge and comfort in the water. Comprising five separate programs each focusing on a different aspect of the ecosystem, including open ocean, mangroves, reefs, intertidal zones, and a comprehensive look at source-to-sea.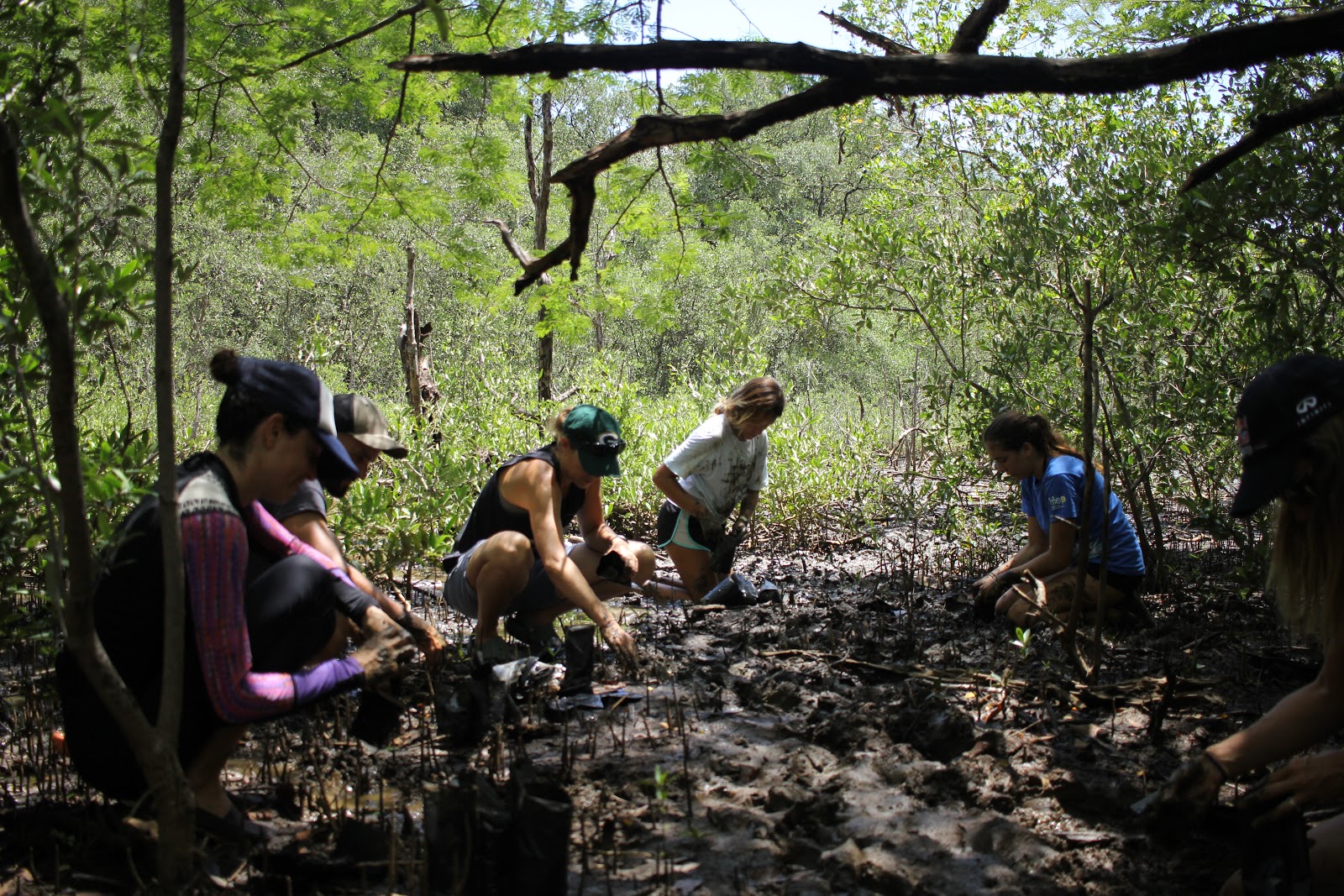 In each program, students learn about each body of water and their unique habitats, the plants and animals that call them home, how they connect with other habitats, and the best ways to protect them. At the end of each program, kids have a deeper appreciation for the life in these areas and are invested in calling them home.
These programs are available to all students from the area who wish to attend. For example, Futuro Brillante's Nature Club does a Mangrove Explorer, an Intertidal Explorer, an Ocean Safety day with the Nippers, and a Reef Explorer where they head out snorkeling on a Catamaran.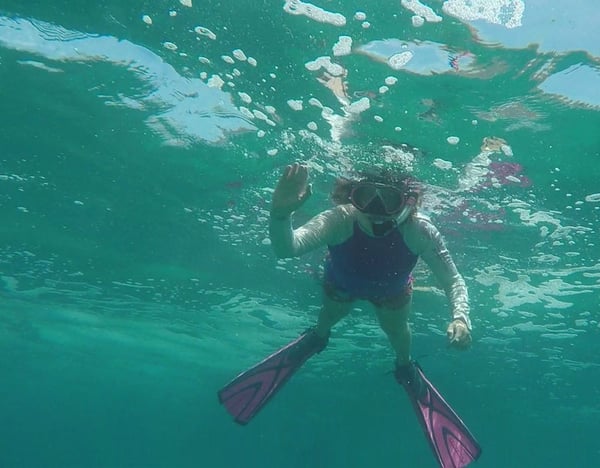 Taking the Next Steps
ConnectOcean even offers dive certifications so that student can transition from swimmers, explorers, and lifesavers to fully licensed scuba divers. One example is the 10 week Ocean Explorer after school program, which blends the open water diving course into a larger chance to learn marine ecology.
Students who want to continue learning afterward can follow up with the Ocean Explorer II and Ocean Explorer III programs as well, adding Advanced Open Water and Rescue Diver certifications as they continue to refine their knowledge of the ocean. ConnectOcean also offers Citizen Science dives where students can track rays and sharks, advanced dives out to the Bat Islands, and for students who are truly passionate about the ocean, Master Diver certifications and beyond.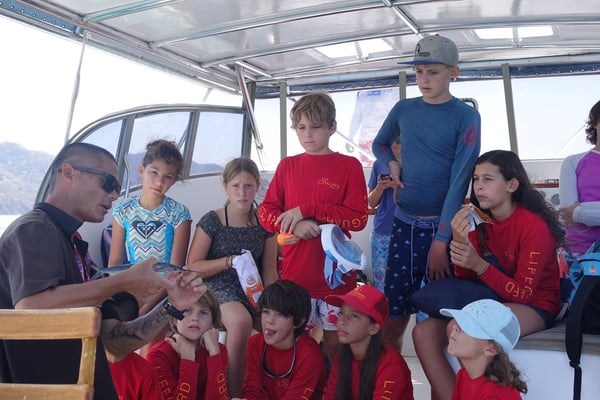 A selection of options for students of any age, ranging from true beginners to expert swimmers and master divers.
To learn more about ConnectOcean and the many activities available for students in the area, visit their website, browse their Facebook page, or reach out to the team at conservation@connectocean.com.