The architectural style in Las Catalinas is best described as timeless tropical traditional, which captures the function, influences, and intention of these homes.
The primary considerations for the architectural design of homes in Las Catalinas are the climate and topography of building and living in the tropics. Homes are built using materials that adapt to environmental factors like heat, sun, wind, salinity in the air (on the coast), and rain.
Slanted rooftops, thick walls, high ceilings, clever ventilation, and other structural considerations provide respite from the same elements for their residents and visitors. Features like indoor and outdoor living spaces, pools, and outdoor terraces embrace the climate and so that the elements become a welcome part of life in the home.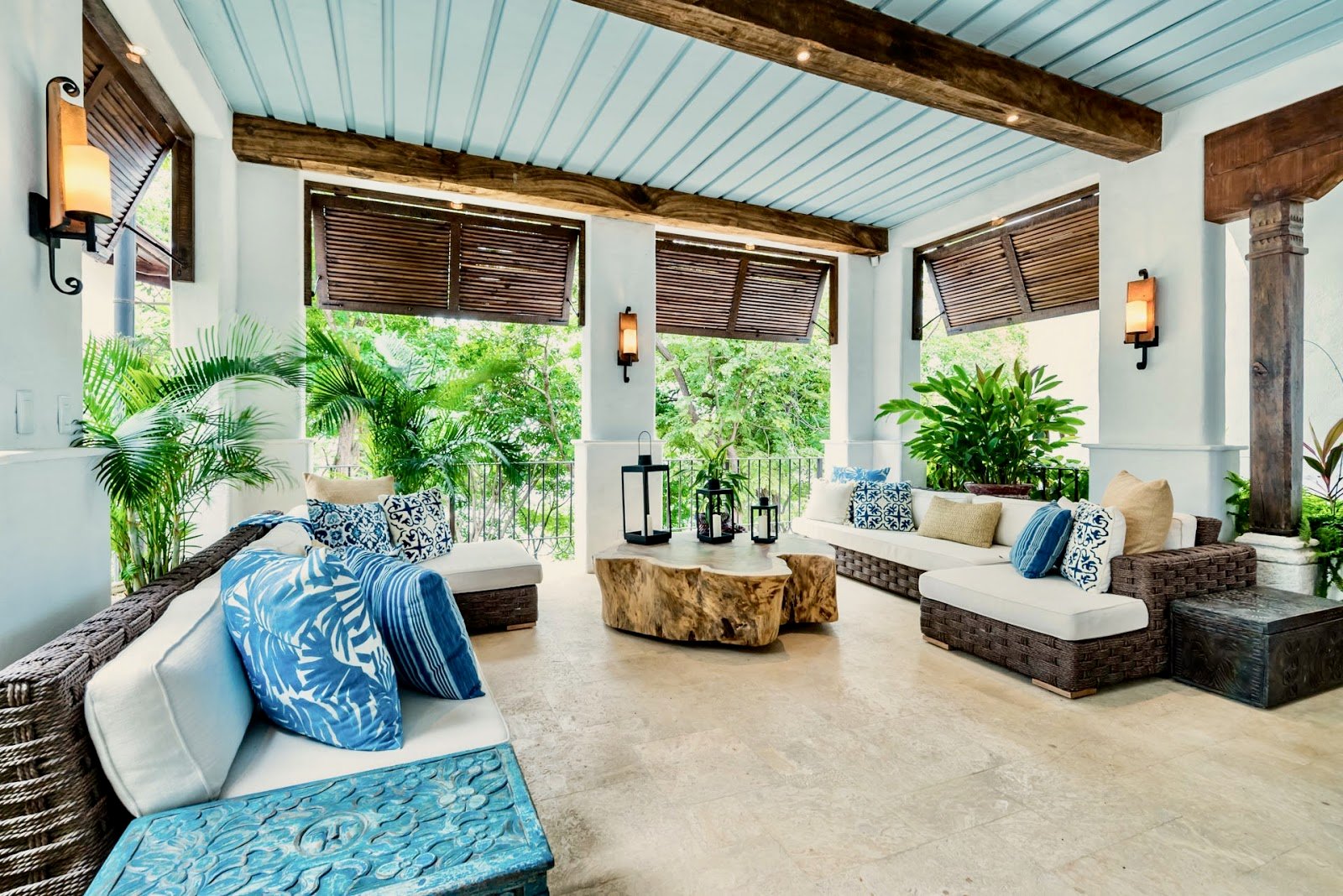 These design and construction elements aren't drawn from scratch. Town architects and interior designers look to bring influence from well studied and documented successes of some of the world's favorite places. Cinque Terre, Eze, Havana, Cartagena, Morocco, and many other cities in the Mediterranean and the New World tropics each have a rich architectural tradition with similar topographical and climate conditions to learn from.
These precedent cities provide Town Architects a chance to study the time tested learnings and consequences of traditional architecture, design and construction methodologies.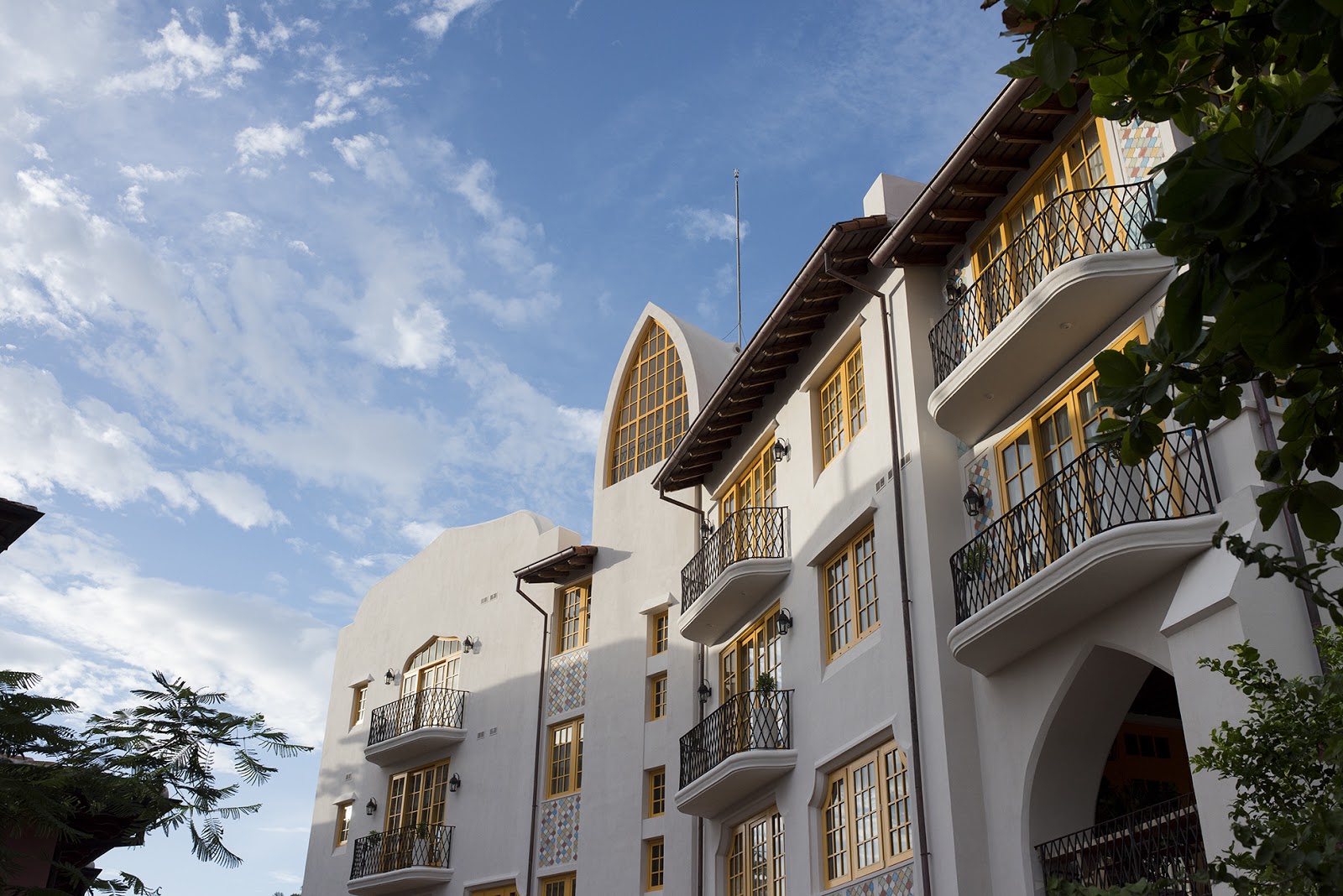 Innovation within Traditional Architecture
A significant benefit of using traditional architecture in the modern era is the capacity for creativity and innovation. Studying past successful solutions to the unique problems of a given environment means a skilled traditional architect will not need to solve problems that already have solutions. Instead, they can build on and utilize the collective wealth of existing architectural knowledge.
In many ways, traditional principles are like a set of tools. They make work easier, more efficient, and leave time for innovation. Past learnings and principles form a base of knowledge, which the architect can tap into as they work to design something that is still entirely new.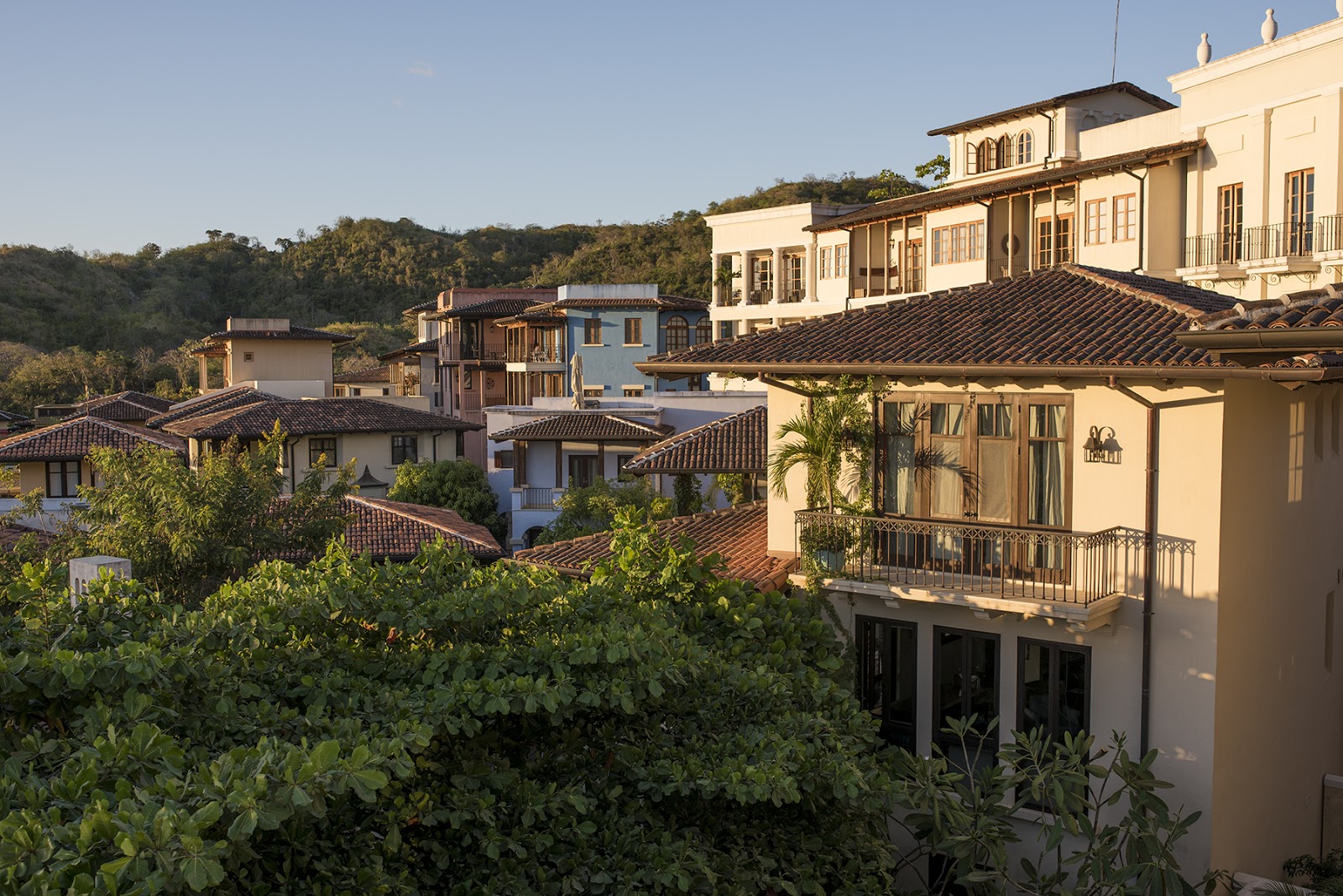 Application of Traditional Architecture in Las Catalinas
The elements that create the positive consequences of longevity, beauty, and proximity form a base upon which to begin designing both the urbanism and individual footprints of each home. From this base, Town Architects apply modern learnings and technology, consider topography and position in town, and apply the successes from other completed homes in town to each new building. More importantly, they coach the many actively designing architects working at Las Catalinas to do the same.
This process results in timeless buildings whose architecture has already shown its longevity, both physically and stylistically, that respond to modern times, and have a unique identity.
By starting with a joint understanding of tradition, principles, common standards, and a unified set of traditional architectural principles, many contributing architects can design creative, beautiful buildings within a cohesive architectural style.