The plazas and places throughout Las Catalinas have something to offer for any event and occasion, from meeting spaces to meditation platforms, from dining with the family to sports pavilions and many more.

Plaza Danta | A Festive Evening Atmosphere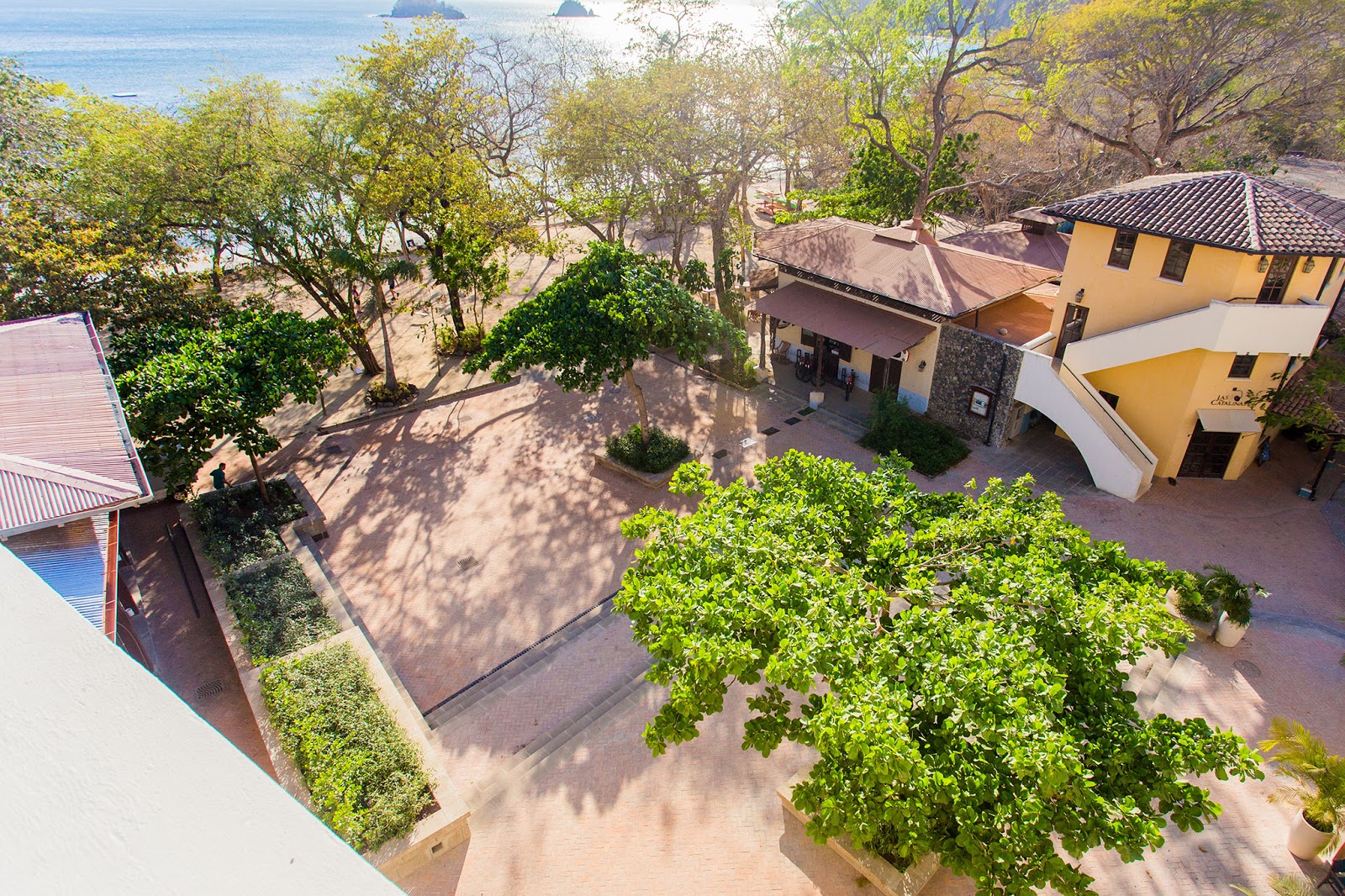 Throughout the day Plaza Danta serves as a town center just outside the Santarena Hotel, "town's living room," where people can gather when coming and going from the trails, beach, and Pura Vida Ride, sit for a bite at Ponciana in mornings and afternoons, or pass through while exploring town. This diverse selection of activities leads to chance encounters and interactions thanks to the area's walkability, which makes the area lively and welcoming.
The evening brings with it cooler temperatures, gentle evening light, and an ocean breeze, in which the flow of life through Plaza Danta slows slightly, forming an atmosphere ideal for festive events, music, and entertainment. For events like La Plaza and the upcoming Guanacaste Nights 2020, torches are lit, the evening lights in the Plaza and the trees of Playa Danta provide a twinkling evening ambiance, and fires of grills and barbecues bring appetizing smells through the air.
The Conservatory | Meetings and Meaningful Work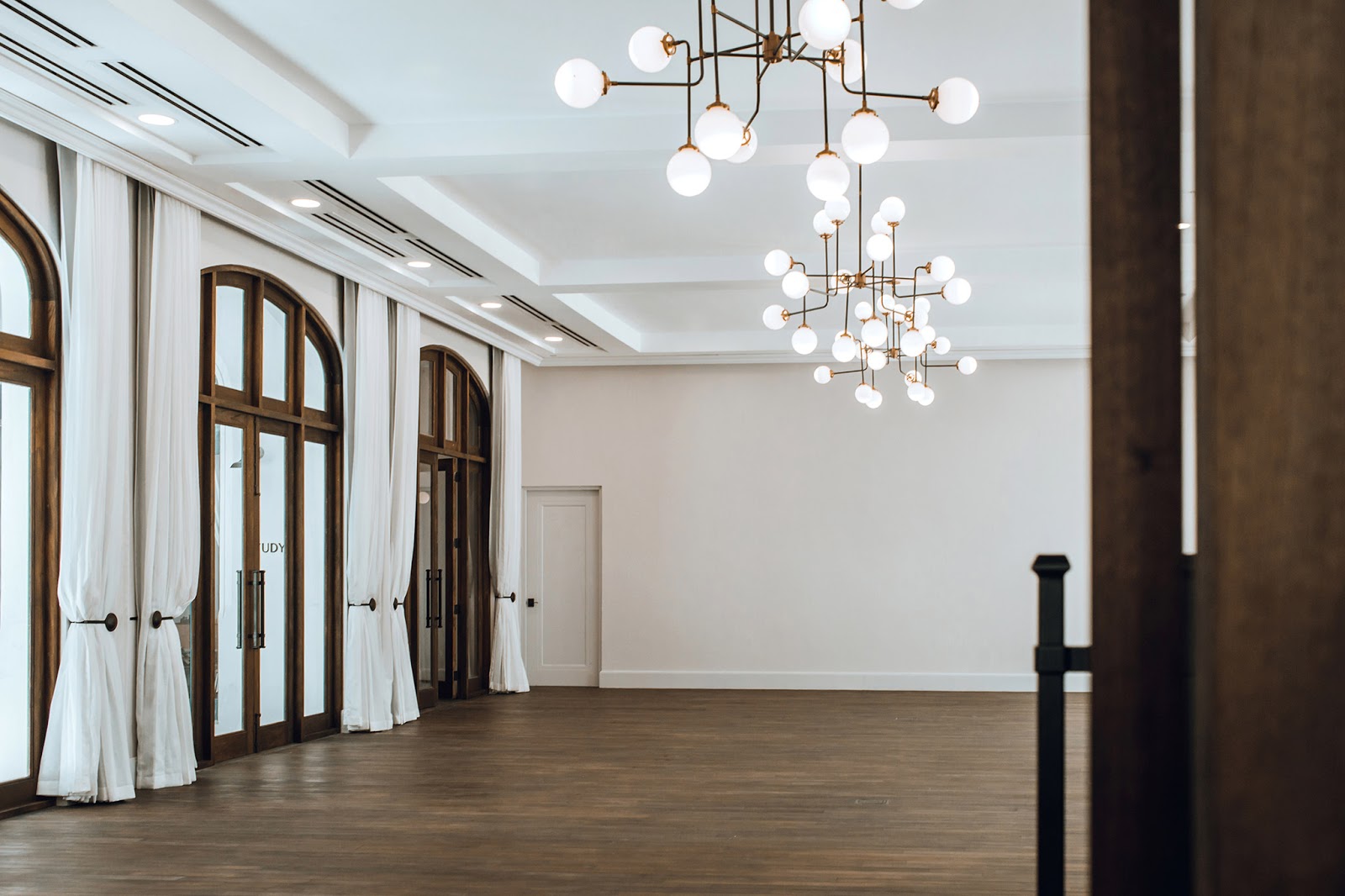 The Conservatory is the Santarena Hotel's main indoor event venue, equipped for a wide variety of occasions including, conferences, award dinners, corporate retreats, and receptions. With ocean views, this welcoming space has wood floors, pleated full-length drapery, and neutral-toned walls. With an adjustable blend of natural and structured lighting fixtures, the Conservatory has an adaptable ambiance and can easily be transformed to fit a myriad of needs.
The Conservatory has showcased this versatility as a space for classroom sessions with retreats like XPT's Waterman Experience, small-group meetings with the Culinary Institute of America's traveling programs, active brainstorming sessions for work teams, in-depth seminars, meetings of homeowners, and many other occasions.
Plaza Agave | Yoga and Wellbeing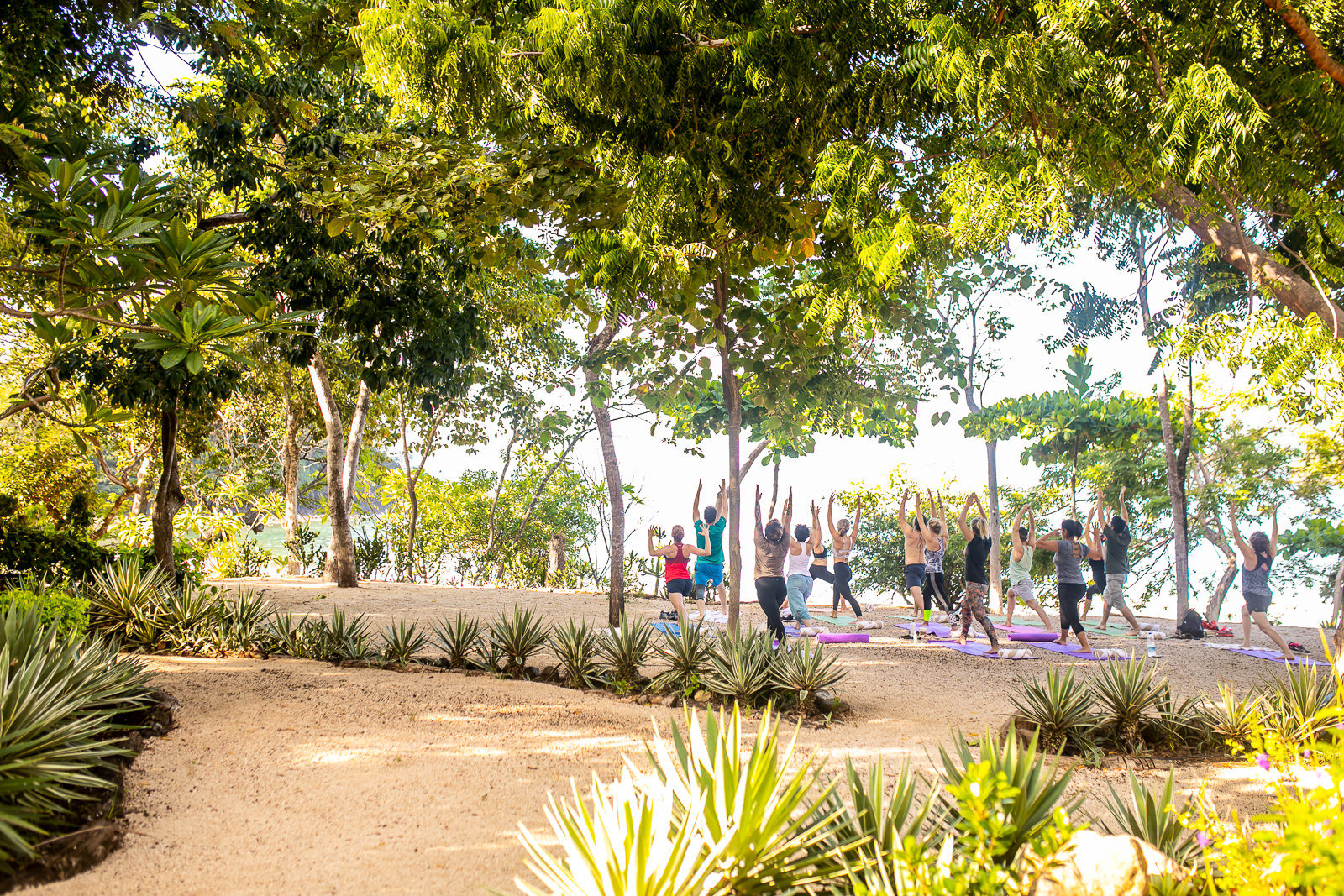 Plaza Agave is a large beachfront terrace located just a few meters away from the walkable street of Paseo del Mar. At the intersection between the urban pedestrian town and the rich tropical nature of Playa Danta, Plaza Agave is ideal to host a morning workout or a sunset practice session. The oceanfront breeze provides fresh, clean air. Sand gravel beneath the feet or mat provide a connection to the earth. The gentle sounds of the crashing waves and the wind through the trees stimulate the senses to provide a unique sensory experience.
Both group guided and individual yoga sessions hosted in this space are a recurring favorite in town, and the space can be reserved for any form of practice or activity through the Las Catalinas Concierge Team.
Plaza Lucia | Banquet Dinners and Social Events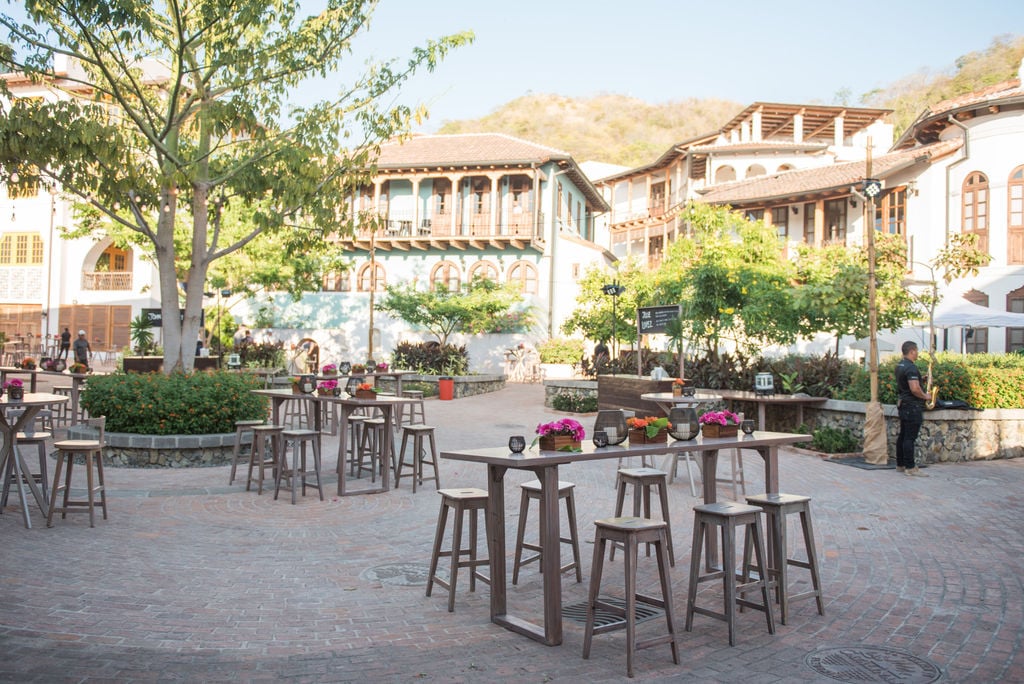 Surrounded by the colorful traditional architecture of town and supporting space for large gatherings around its central Ceiba tree, Plaza Lucia has a naturally festive air that immediately calls to mind the rich history of favorite places in the Mediterranean and coastal Central America. A naturally social space in the heart of town, Plaza Lucia is the ideal grounds for a larger celebration, offering space for food, drink, tables, and entertainment.
In 2019, Plaza Lucia hosted Fiesta en La Plaza, the second night of Guanacaste Nights 2019 featuring seven chefs and a featured mixologist as they made use of regional ingredients to create colorful cuisine inspired by Guanacaste. Town's local chefs can organize evening dinners in Plaza Lucia any day throughout the year, for a gathering out in the fresh air surrounded by the colorful sky and the beauty of the tropical traditional architecture that creates the plaza.
Santarena's Rooftop Terrace | Many Forms of Practice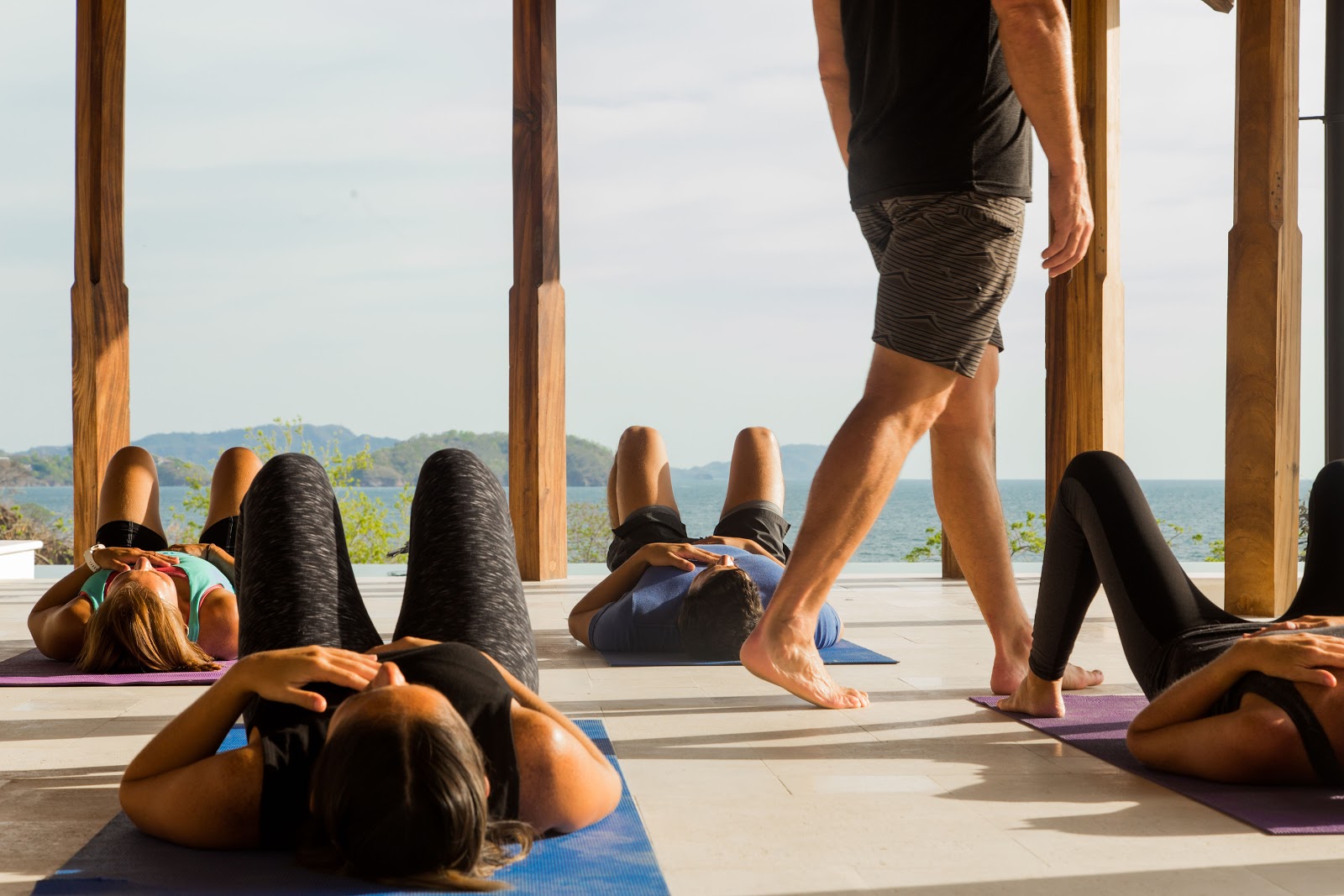 At the top of the Santarena Hotel, this partially covered terrace with infinity pool features breathtaking views of the surrounding ocean, sky, and town, creating the ideal space for many different forms of practice.
At sunset, the dramatic breeze off of the sea and the colored sky bring additional elegance to the space for a unique atmosphere suited to a breathing session, yoga, and meditation.The Rooftop Terrace is one of the many spaces that makes Las Catalinas particularly well suited to the different forms of wellbeing travel.
Playa Danta Beachfront | Teambuilding and Breakout Sessions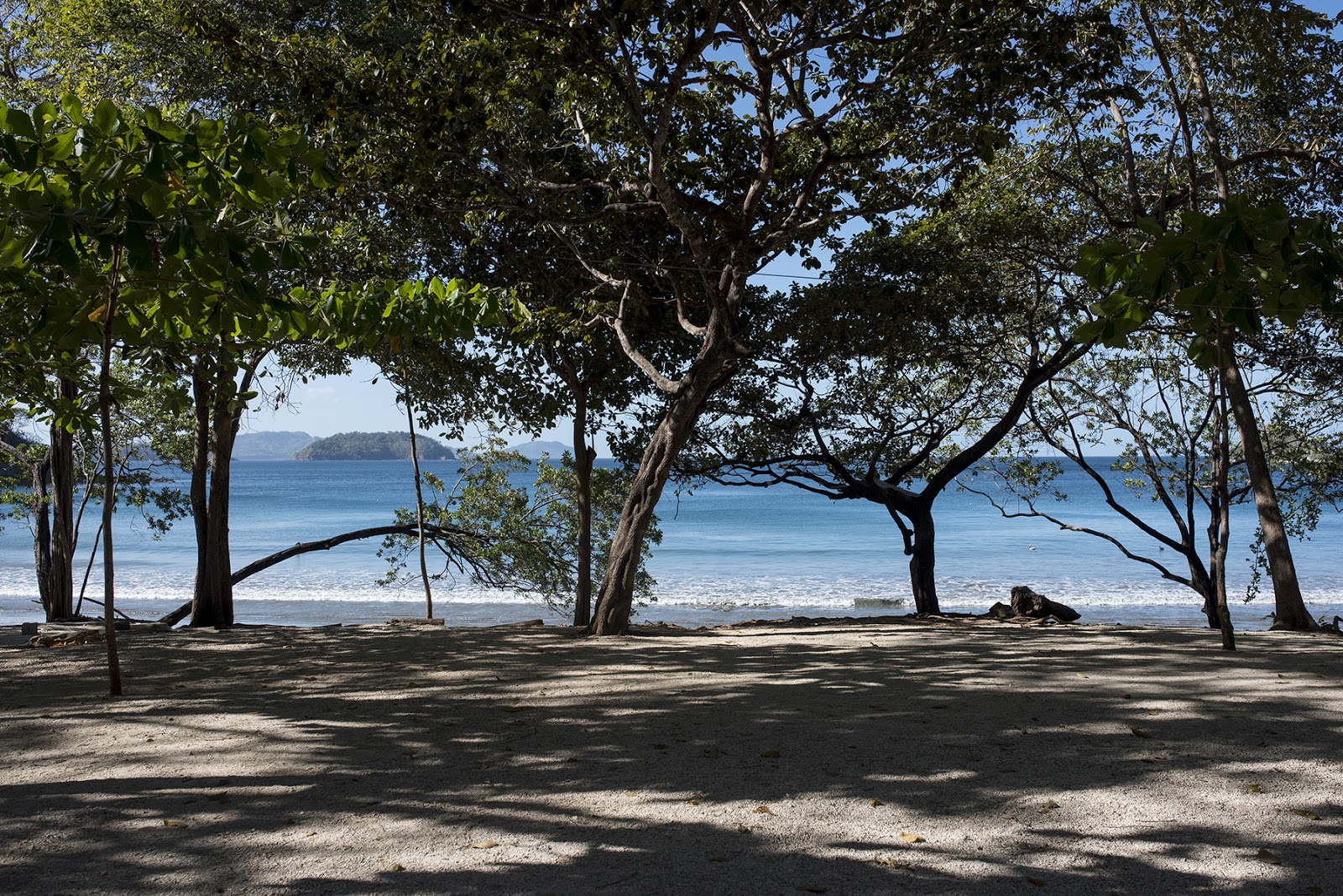 The Playa Danta beachfront is an open-air sand-gravel space located just 50 meters from the water that provides a free, light, and approachable outdoor space. Shaded by plentiful trees and strung with lights, this area is suited to activities during morning, noon, and night, each presenting a different atmosphere.
Thanks to its open and breezy tropical ambiance, space for outdoor activities, various equipment setups, Limonada Restaurant just steps away, and nearby rentable gear from Pura Vida Ride, this area is particularly well suited to team activities, like team building exercises, fun outdoor socials, or creative breakout sessions to work on tough problems.
Plaza Celaje | Family Time Surrounded by Beauty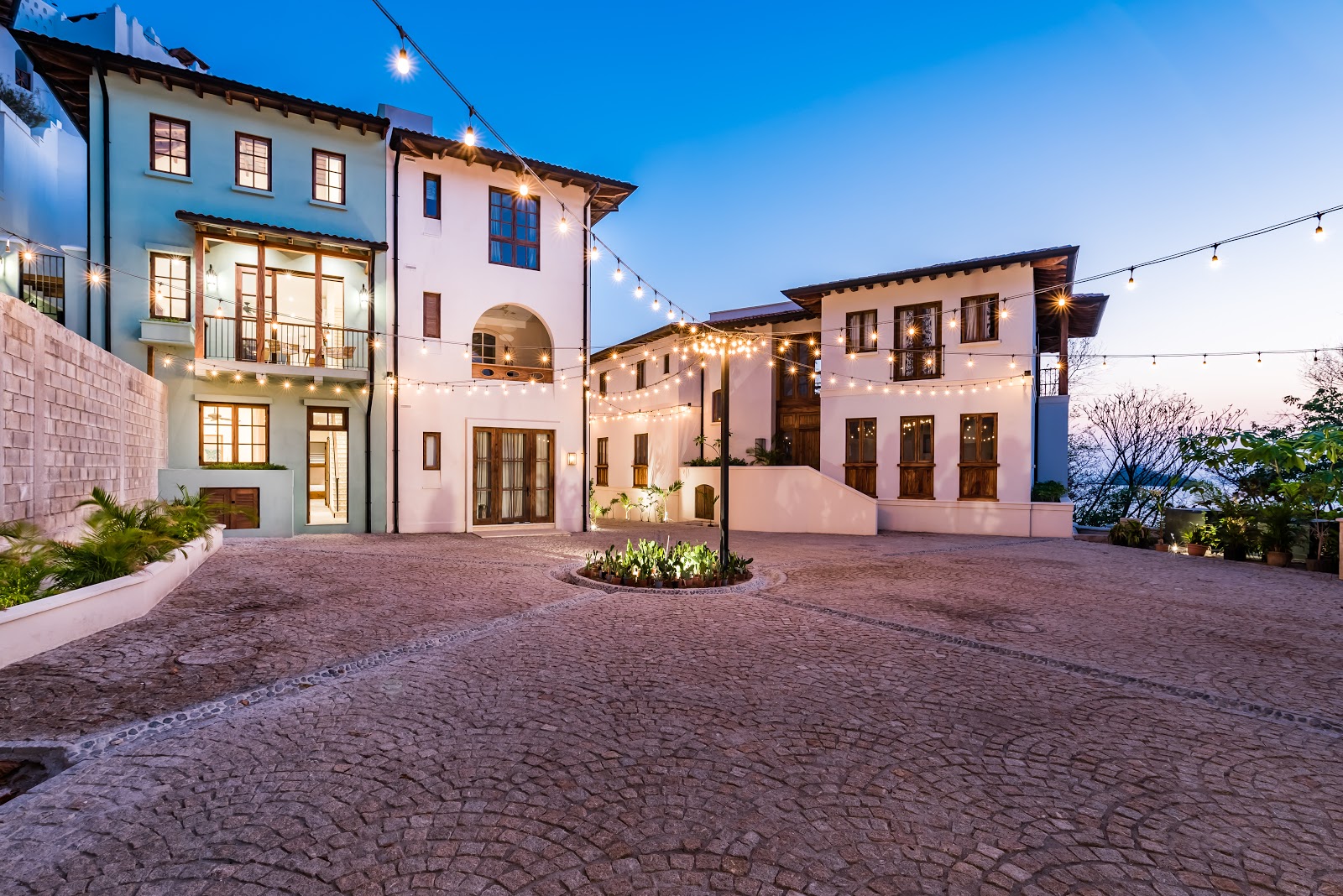 Located on the coastal hillside overlooking the sea, the evening colors of the Guanacaste sunset give way to cool beachfront nights and bring this large plaza to life. String lights radiate from the young cenízaro tree recently planted at center overlooked by balconies from the surrounding homes on Calle Cartagena and Calle Virginia. The atmosphere of Plaza Celaje invites a lively neighborhood gathering, a cocktail hour, or an evening to spend time with friends and family, and will eventually be perfect for a party or an outdoor lunch under the shade of the trees,
To add to any gathering in Plaza Celaje, Copper & Stone can organize charcuterie, a picnic basket and snacks for the whole group, wine and bubbles, or other beverages. Town's chefs can also organize a lunch or dinner served out in the open air of the plaza for a memorable meal.
Limonada's Second Floor | Dinners and Events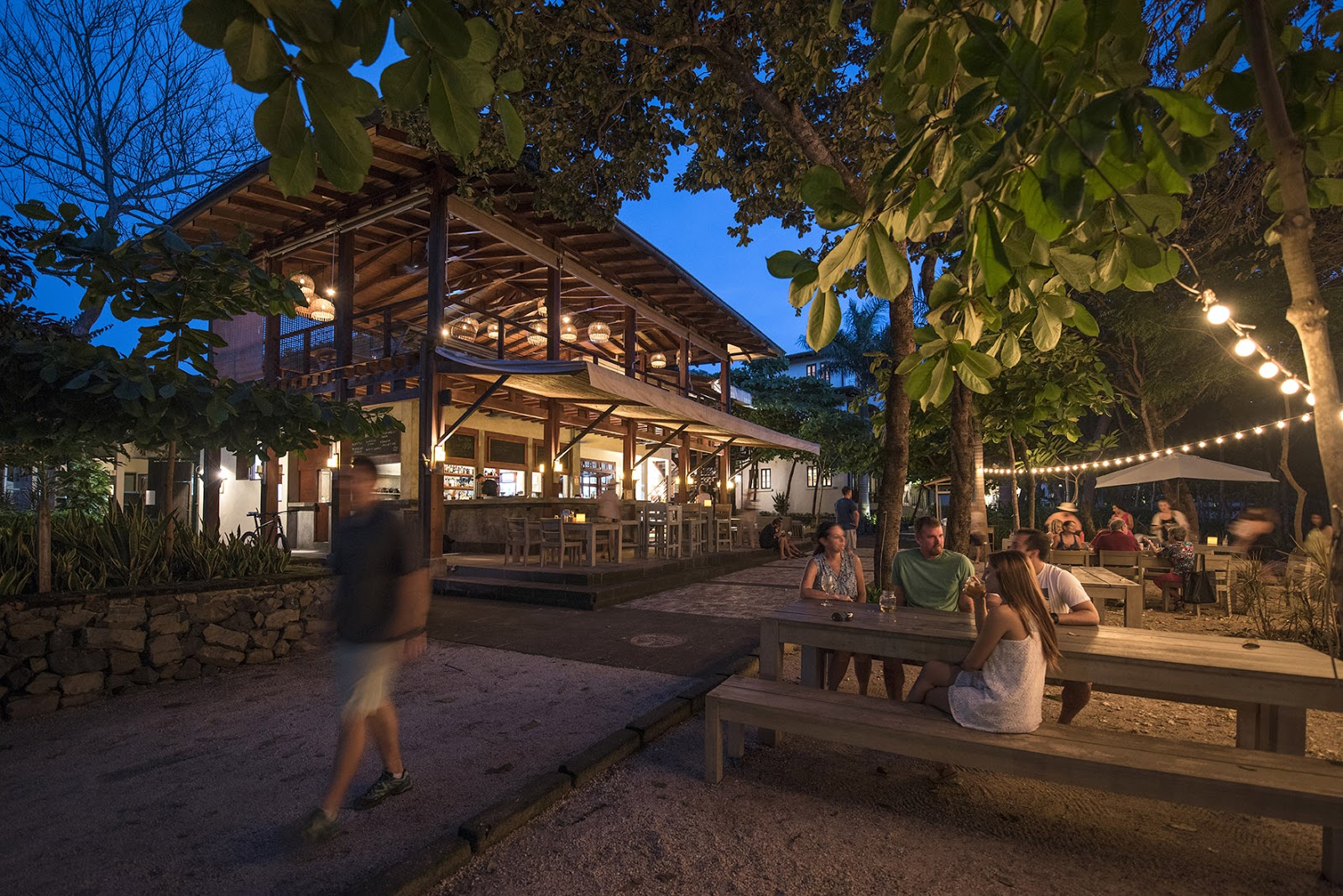 Located on the beachfront overlooking Plaza Danta, the shaded second floor of Limonada Restaurant has the energy of a public area with the privacy of a balcony lounge. With the sounds of the ocean and the lively plaza below in the background, and the occasional glimpse of monkeys swinging through the trees, this space provides natural, easygoing energy.
With a fully equipped presentation setup, three televisions and flexible seating arrangements, the second floor of Limonada can easily adjust to small seminars and courses, lunch meetings, as well as creative projects and activities.
Visit Las Catalinas
The spaces of Las Catalinas can suit any occasion, from a creative meeting to a wellbeing retreat to a dinner with the family and many more. You can make use of them all on a trip to town, with a number of lodging options including the 45 room Santarena Hotel and the Las Catalinas Collection, with vacation rentals ranging from one-bedroom studios and flats to seven-bedroom beachfront villas.
To learn about the venues around town, and how you can bring them to life on a trip to Las Catalinas, you can reach out to group travel liaison.