I've been wanting to post this SketchUp model for a long time, but I didn't have a handy place to put a 117 MB file! Now I do. SketchUp has been a very helpful tool for our Las Catalinas planning. Our wonderful topography really is sort of a secret ingredient for Las Catalinas. It lets everyone enjoy the wonderful views, the vertical separation between houses enhances privacy, it is wonderfully dramatic and just plain cool! But these hilltown conditions are also challenging for designers and architects who are used to working on flatter ground, and SketchUp can help with that.
If you are game for a little computer fun and you have a reasonably powerful machine and fast internet, go download a free copy of the SketchUp software here. Then download a copy of the Las Catalinas model here. Open the model up and you will be able to walk around the virtual neighborhood, jump up to any balcony or window to see what the view is like from there, etc. Here is my super basic lesson:
Click on Views, Toolbars, Large Tool Set. That will open all the tools you need on the left hand side of your window.
Press the letter "O" to use the orbit tool. You will see!
Press the letter "H" to use the hand tool. You will see!
Zoom in our out using the scroll wheel on your mouse. You should be moving around well by now!
To position your viewpoint click on the tool near bottom left that looks like a person standing on an X. If you see a porch and you want to check the view from there, this is the tool you want.
Then just click and drag to look around in various directions.
I think that should be enough to get you going! I hope you enjoy, and I must say it is pretty dern cool!
This model is neither completely accurate or completely up to date with the latest designs - but it is close enough to be useful (and fun). Heading forward we are not going to attempt to put in much architectural detail in to the models - just volumes with roofs. From the design point of view that is where SketchUp is most useful, as it allows us check views and "feel" the public spaces a bit.
Here are a couple more images taken from the model...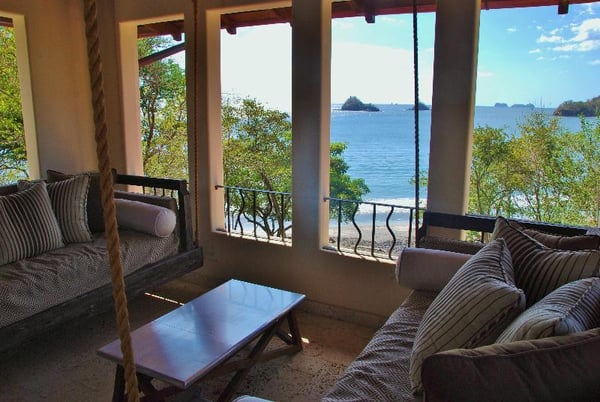 Finally, here is a movie walkthrough of the SketchUp model we have for one of our upcoming phases, which we did a while ago. (If the movie gets stuck near the beginning give it a little boost on the slider bar - not idea why that is happening...)