I'm pleased to say that the Flats on Plaza Carlota are under construction! These are 15 flats in two buildings designed by Michael G. Imber, Architects. The beautiful buildings will complete Plaza Lucia and largely complete Plaza Carlota, which are two more important public spaces within Beach Town.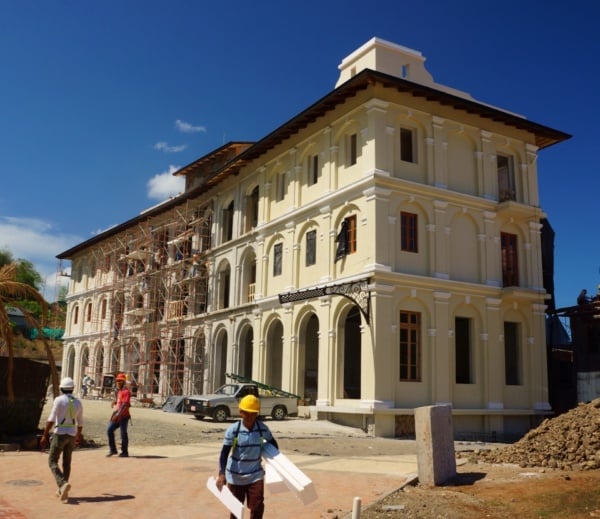 Equally exciting, 1 Plaza Central is approaching completion. This exceptional building by Robert Orr & Associates is the most "civic scale" building built thus far in Las Catalinas. At Plaza Central level and the lower level opening on to Calle la Ronda it has commercial space which we plan to occupy with a grocery, a clothing store, an interior design shop, our Property Management Services, and a day spa. The upper two levels contain flats, each with stupendous ocean and mountain views.
As I have said before, our original flats building, The Flats on Avenida Antigua, has been spectacularly successful, a great addition to Las Catalinas in every way. I am confident the same will be true for these next two important additions to our town.
- Charles