Pet-Friendly Destinations in Las Catalinas

Las Catalinas is a playground for active humans, and a paradise for their furry companions too. From scenic trails and pristine beaches to dedicated dog parks, there are plenty of options for you and your four-legged companion to relish the wonders of the great outdoors. Discover how easy it is to enjoy your pets with these pet-friendly tips for town.
1.Refresh Your Pet Etiquette in Shared Spaces
Respecting shared spaces is crucial when spending time with your pets. Off-leash activities should be permitted only if your dog is well-trained and sociable, considering the regular interactions with children, other dogs, and local wildlife that regularly occur. Additionally, it is the owner's responsibility to promptly clean up after their pet, demonstrating courtesy to others who also relish these communal areas. Enjoying Las Catalinas with your dog companions also means prioritize the well-being of the shared spaces.
2.Beach Day Bliss for Pups
A long day at the beach is a great escape from the hustle and bustle of the daily grind, and a perfect way to work on a tan. A terrific addition to a relaxing beach day is spending some quality time with your dog while they too enjoy the surf and sand. Playa Danta and Playa Dantita are both ideal to bring a ball, a frisbee, or find a stick for an enticing game of fetch. It is important to be mindful of Guanacaste's heat and sunlight, which can be as tough on dogs as it is on us. Shield them from direct sunlight during the hottest parts of the day and provide plenty of shade and water while you are enjoying outdoor activities.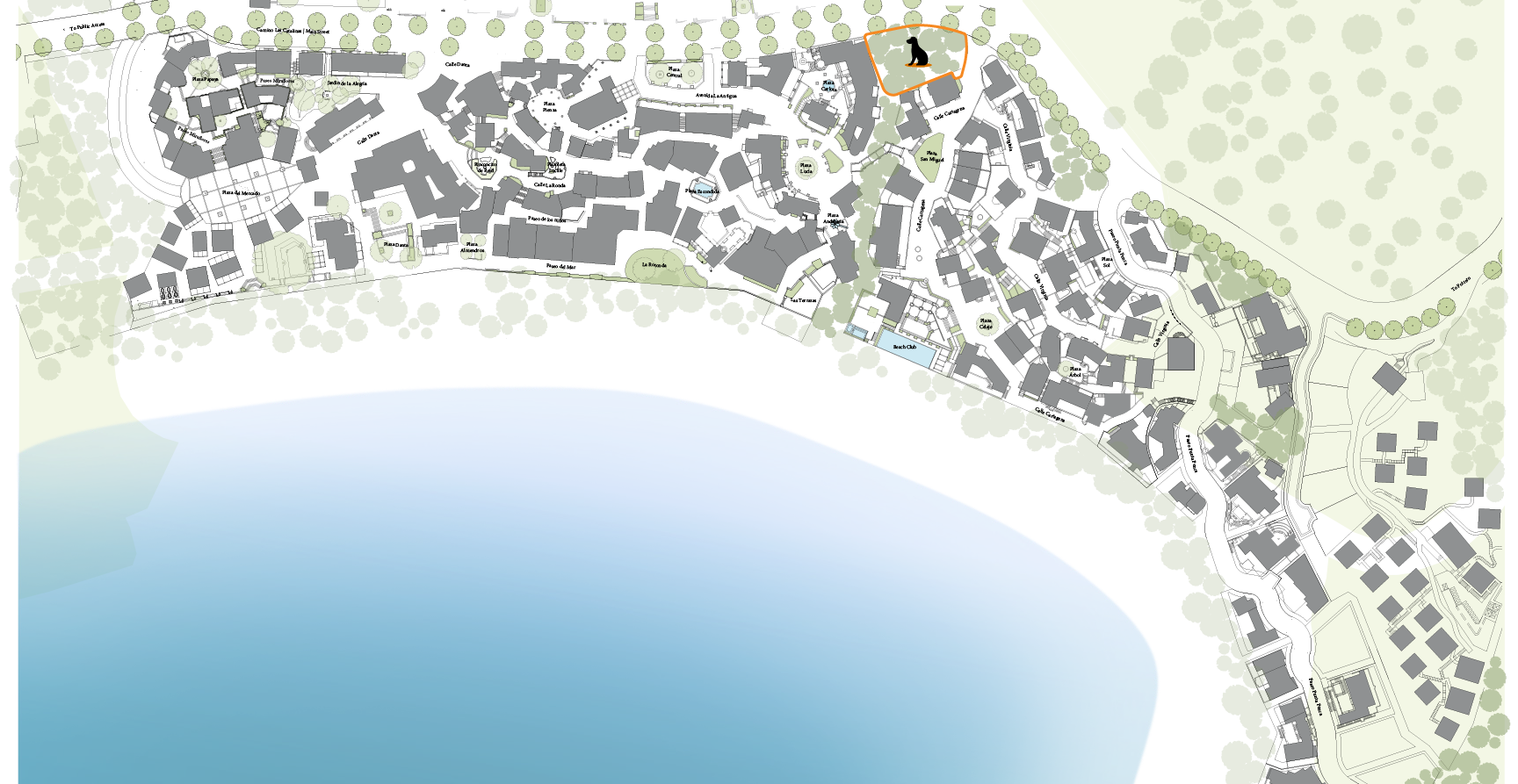 3.Visit Town's Dog Park



If you are pressed for time but eager to give your pet some exercise, make your way to Las Catalinas' dog park. Conveniently situated near the center of town, it is an easily accessible green space that your dog will love. Use this map for guidance if you need help finding it.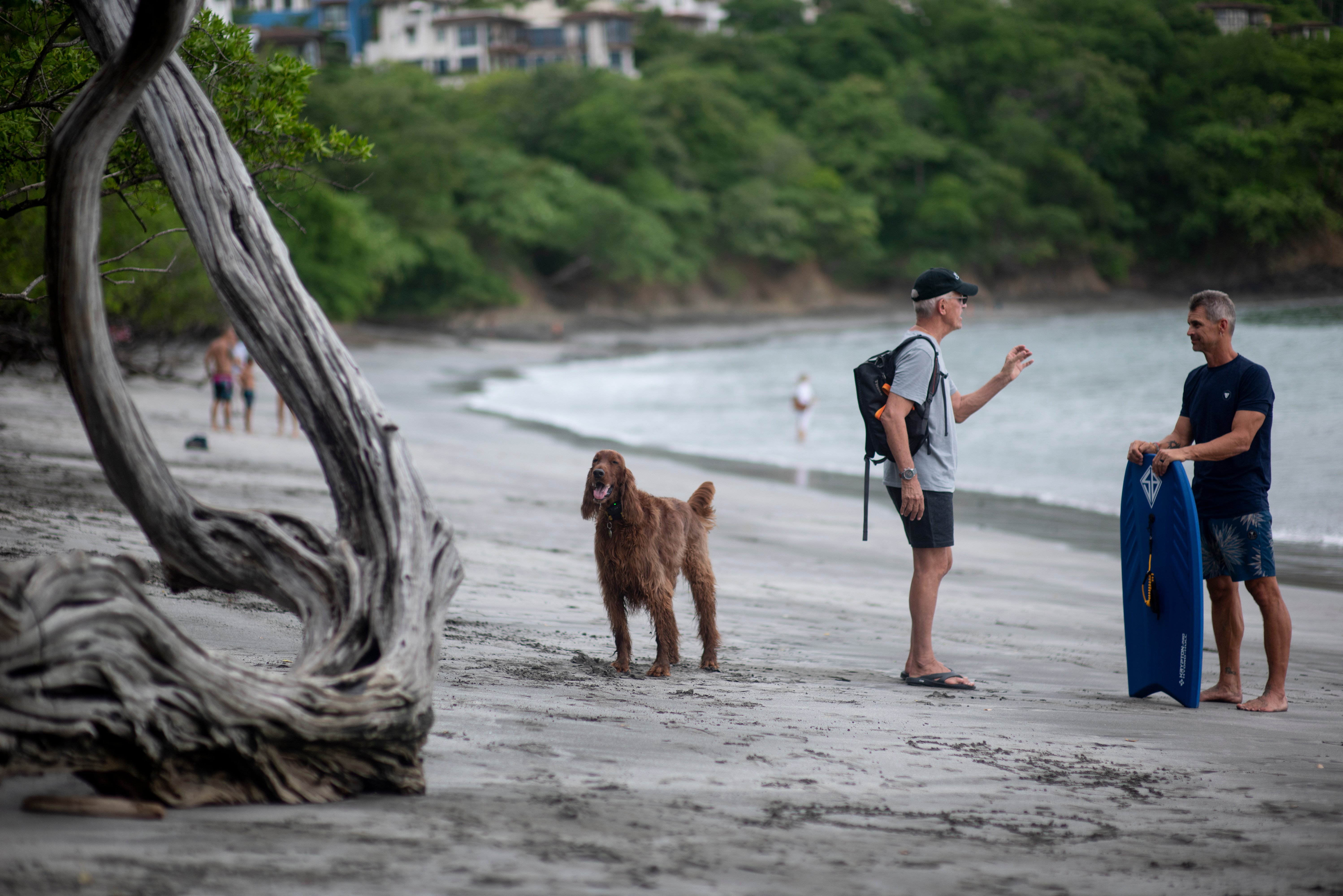 4.Exploring Trails with Your Canine Companion
Hiking provides excellent exercise and a wonderful opportunity to immerse yourself in nature. It is only natural to want your dog to accompany you on the trail. Dogs make delightful companions, and witnessing their joy while taking sights, sounds, and scents of the outdoors is truly uplifting. Remember to bring a leash and waste bags on your hikes with dogs. After the adventure, treat your pet to a post-hike grooming session to inspect for any invaders, burrs, or debris that may have lodged in your dog's fur and paws. Download the Las Catalinas trail map here to plan your route.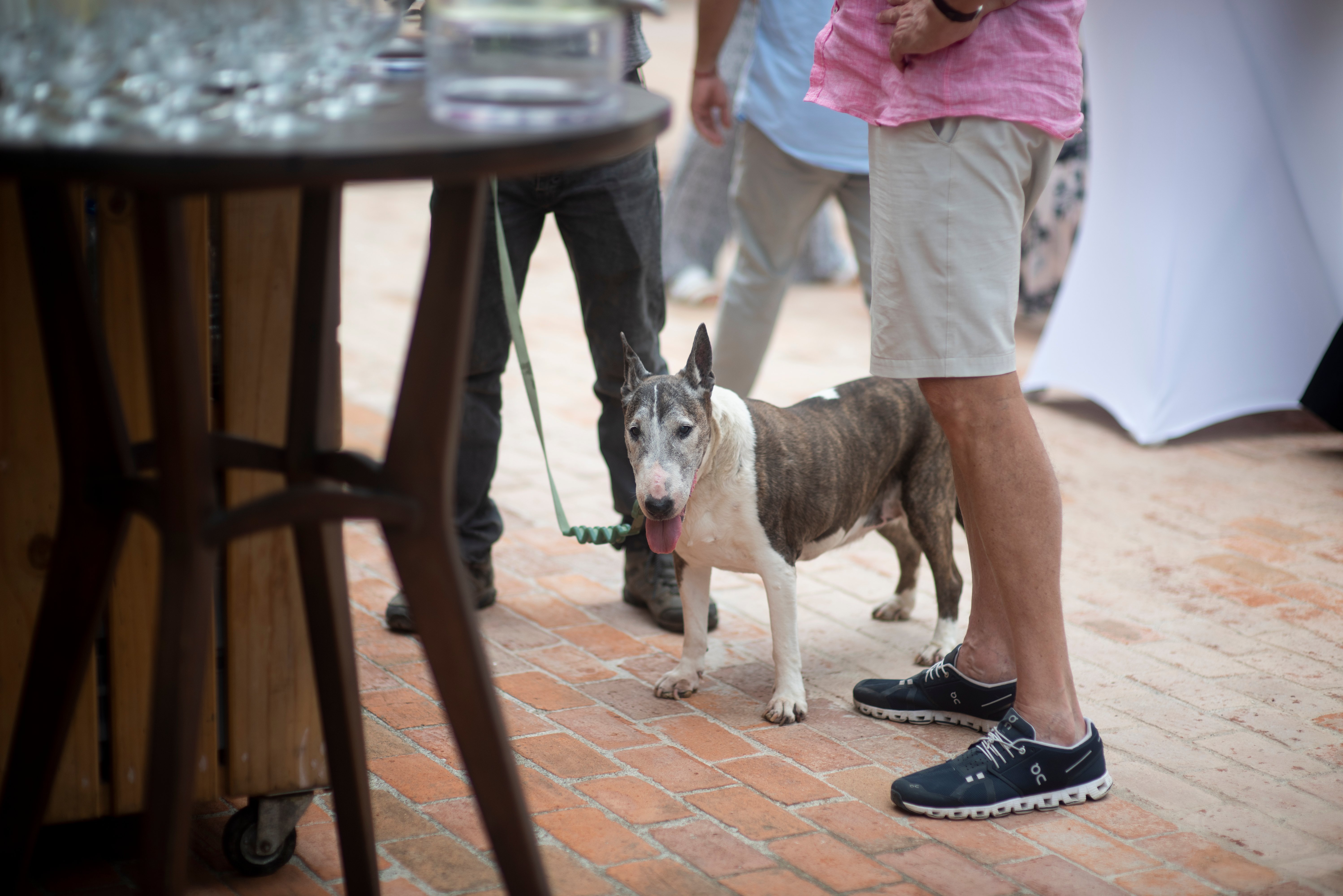 5.Indulge Your Four-legged Companion in a Little Pampering
Give your four-legged companion a special treat by scheduling a pet acupuncture session with Dr. Alejandro Brenes, a renowned veterinarian, in Center of Joy. Rooted in traditional Chinese medicine principles, this therapeutic practice targets specific points on a dog's body to stimulate physiological responses, offering relief from pain, and enhancing overall health. Pet acupuncture is a non-invasive and drug-free therapy known for its effectiveness in managing pain, addressing arthritis, handling allergies, and more. The treatment is a great option for furry friends that are dealing with any health issues or pain.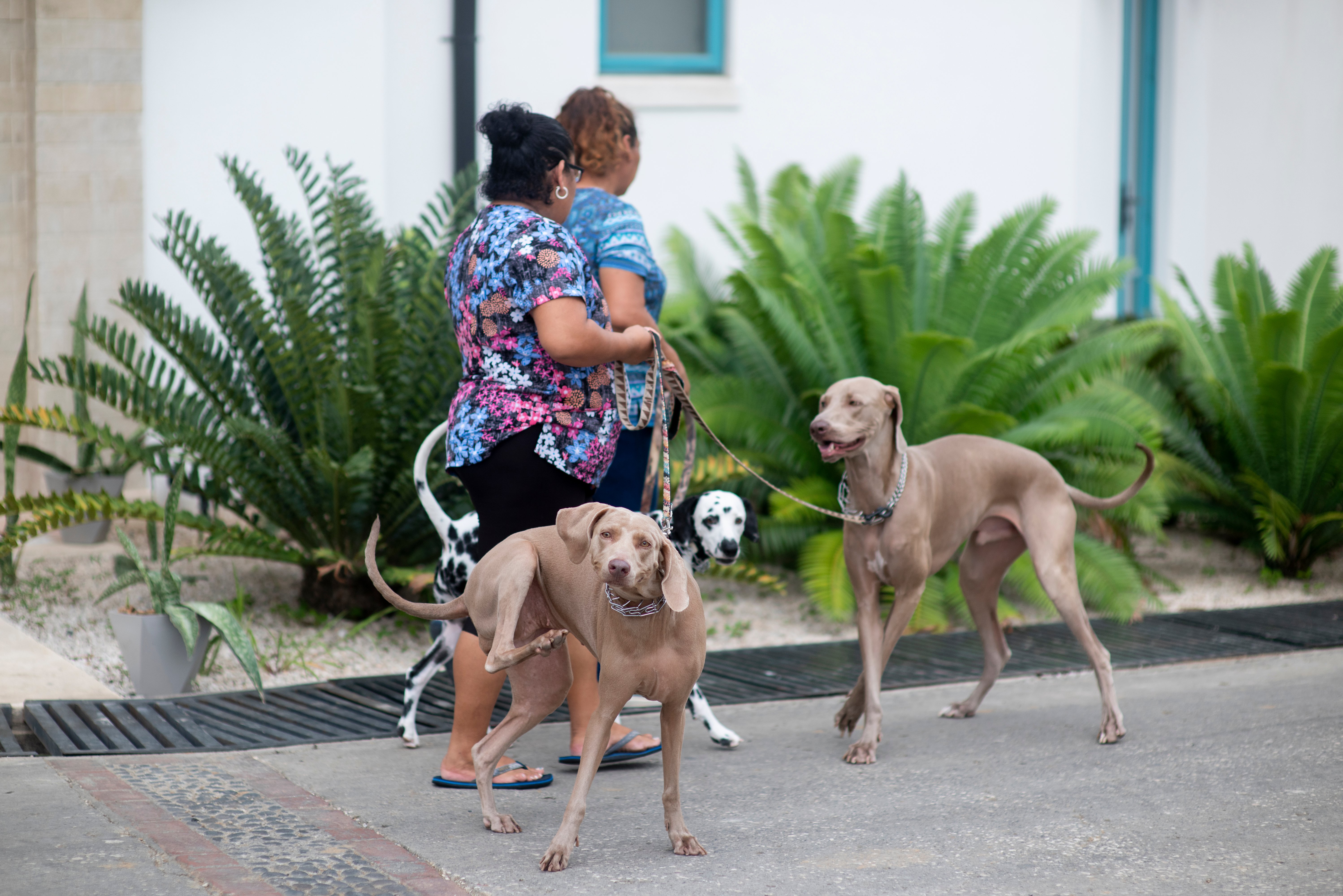 6.Explore, Shop, and Dine in Town with your Pup
Spending time outside is highly desirable in Guanacaste's climate, and Las Catalinas provides an abundance of outdoor spaces for dining and shopping, which are perfect places to take pets. Stroll through the streets around town and transition from coffee to pastries to beers, whatever you may be craving. Check out Papagayo Brew House, Tamaki, Pots and Bowls, Coquelicot, Pascual, Nature's Table, and Chunches all with your dog in tow.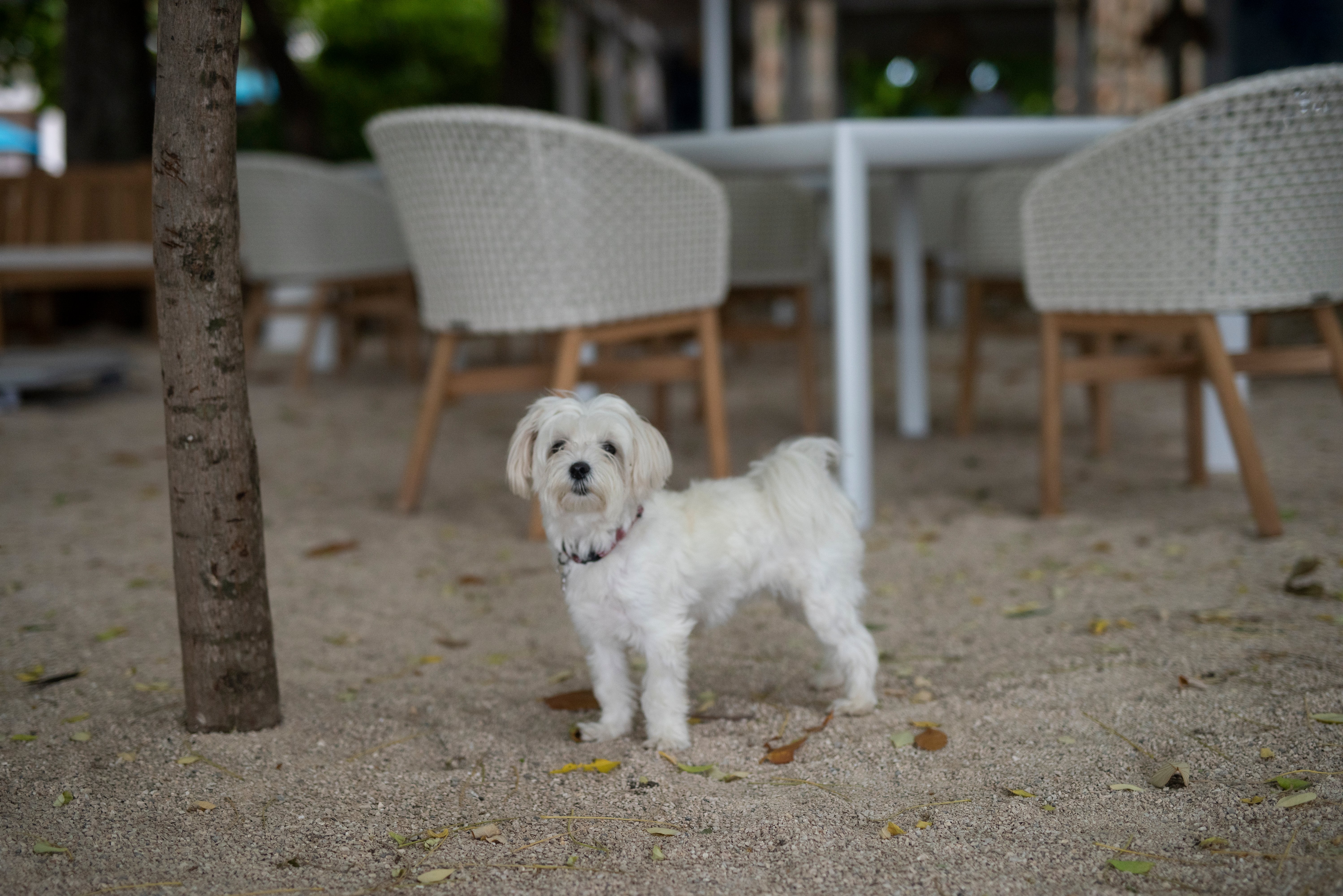 Las Catalinas is a wonderful place to be with your beloved furry companion. Shared adventures are boundless, from leisurely walks along the beaches to casual lunches in Plaza Mercado, town welcomes pets. Make the most of your leisure time with your four-legged friend and explore these dog friendly activity options.