More than a year has passed since the opening of Copper & Stone Gourmet Grocery, which is town's first grocery store and also offers a deli, coffee and smoothies, and a wide selection of wine and spirits.
As Copper & Stone moves headlong into the next year, there are new things on the horizon, and the same things that have made Copper & Stone so well loved will stay the same way.
A Process of Growth and Improvement
No matter how often you open a concept, there's always some nervousness, Demian Geneau describes about the first day.
"The feeling could best be described as "enthusiastic terror". I've opened many businesses and the opening days never get easier. No matter how prepared you are there's always a question of "what can I do better?" That, and also the anticipation of how people will react is quite an interesting bust of adrenaline."
Copper & Stone navigated opening and the subsequent challenges well, and in the intervening time there has been a continued drive to refine and improve the offering in the grocery. A grocery must adapt to its community, and by tracking products and listening to the people in town Copper & Stone has switched more than 50% of its product line due to specific demand, and improved the wine-tasting menus, pre-arrival platters, and picnic baskets.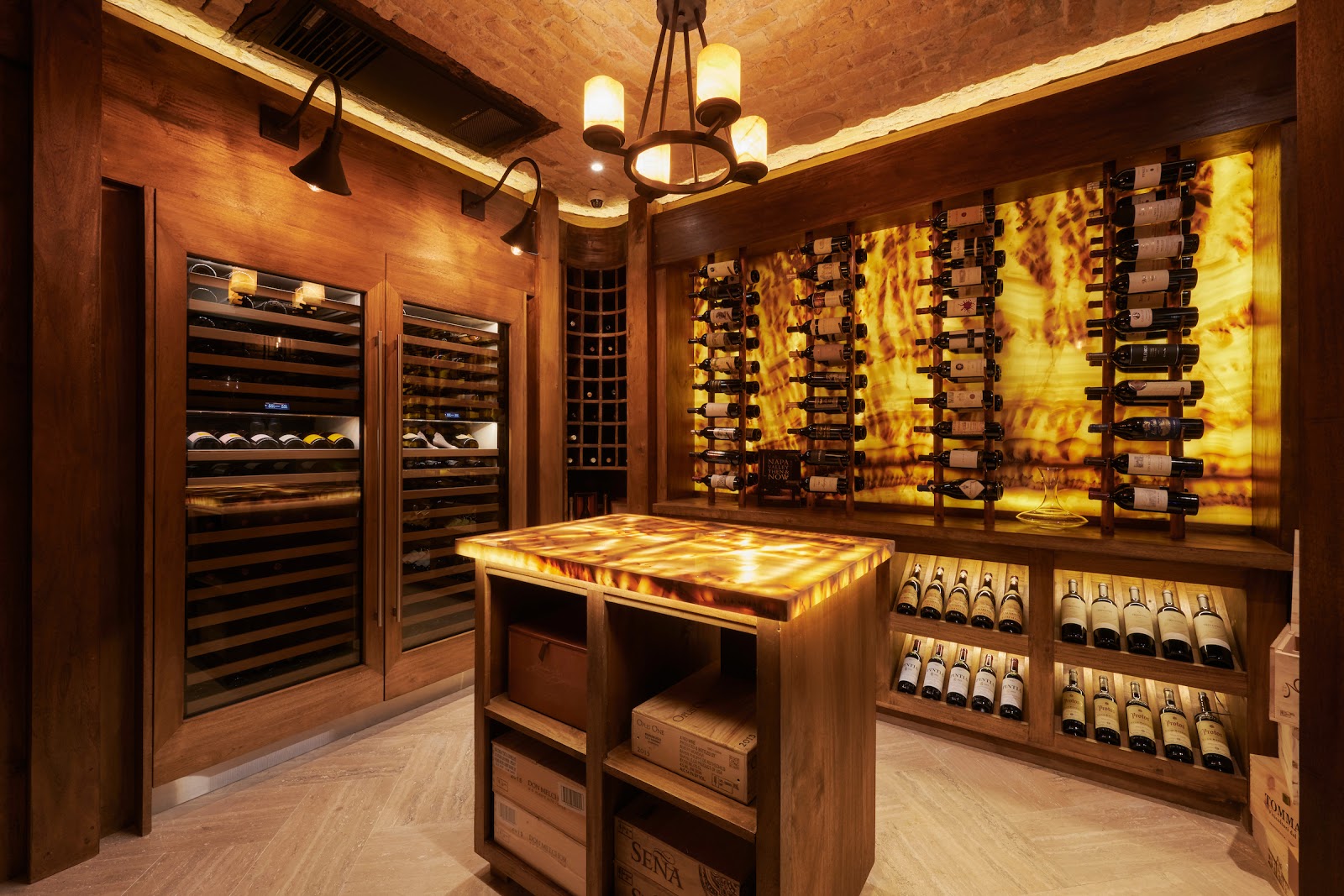 Copper & Stone's Cava is one of the premier wine caves in the country, and hosts several wine tasting experiences
Changes at Copper & Stone weren't limited to the offering. Entering this year, Copper & Stone has implemented a fully operational and detailed website, where visitors can log in and see exactly which products and brands are carried in store. It's all a process of becoming a better grocery for the people in town.
The big favorites so far? Avocados, smoothies, sandwiches from the Deli, and the extensive collection of wines and spirits.
Becoming Part of the Community
The push to improve Copper & Stone comes with understanding the community, and what the desires of locals and visitors are. As Geneau explains, one focus this year is on the people who live and work in Las Catalinas, who are a cornerstone of Copper & Stone. From the beginning, Copper & Stone has offered a discount to those who live and work in Las Catalinas, and moving forward Copper & Stone is looking into many ways to continue engaging their core customers.
"We really want them to come in for daily necessities. I hope that this will create that type of daily shopping a town deserves. A market is a great way to spend an hour, meet others, and also not over-stock your home fridge and lose produce. We hope that people will buy fresh every day."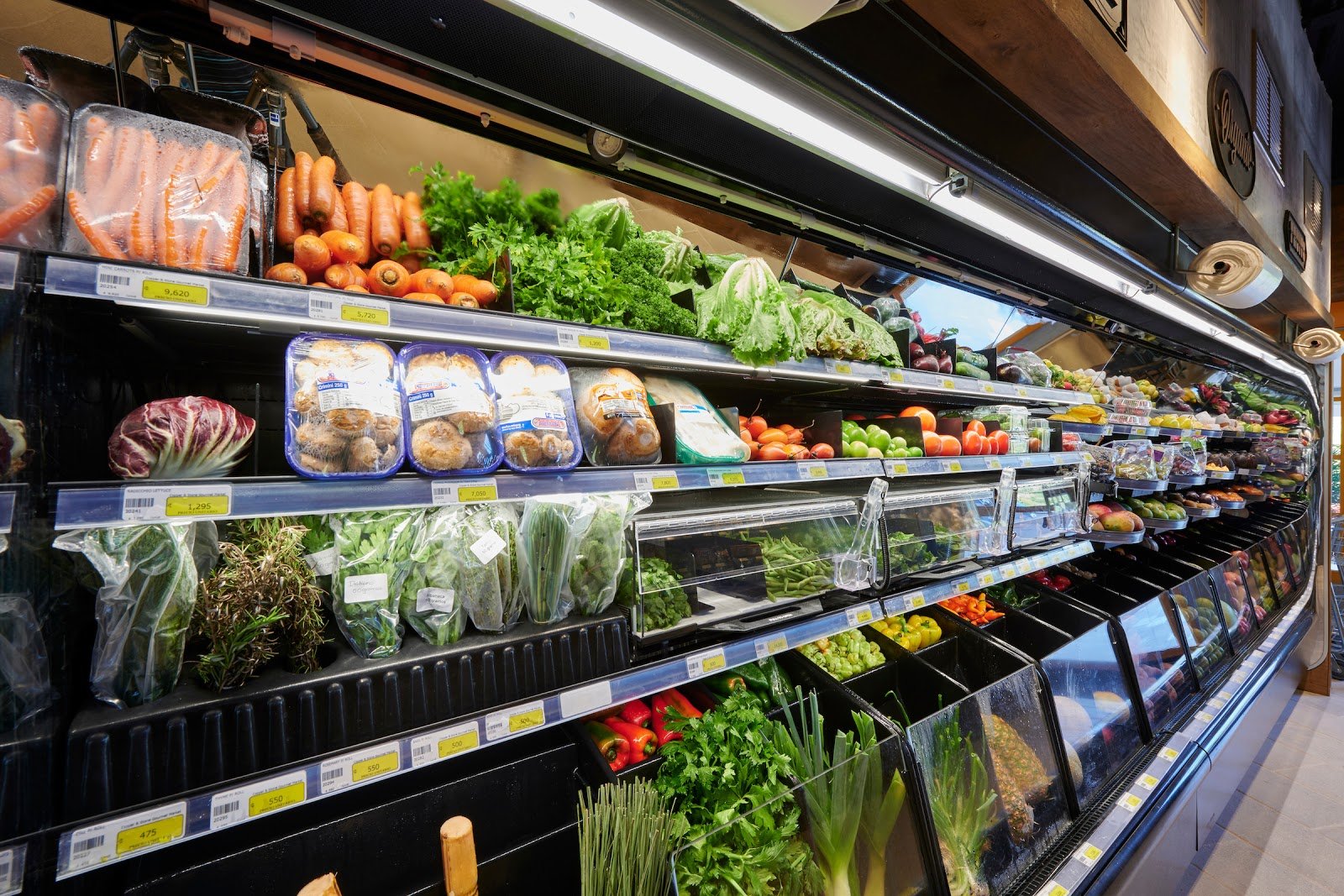 Copper & Stone's goal is to be an integrated part of life in Las Catalinas, providing fresh produce day-of
A Grocery in A Growing Town
Copper & Stone is centrally located on Camino Las Catalinas, with the goal of being a crucial part of town for years to come. By providing everything from the groceries of a day-to-day market to a breakfast, lunch, and dinner spot to food for special occasions and a diverse selection of wines and spirits, Copper & Stone provides an offering for both the visitor and the resident of town.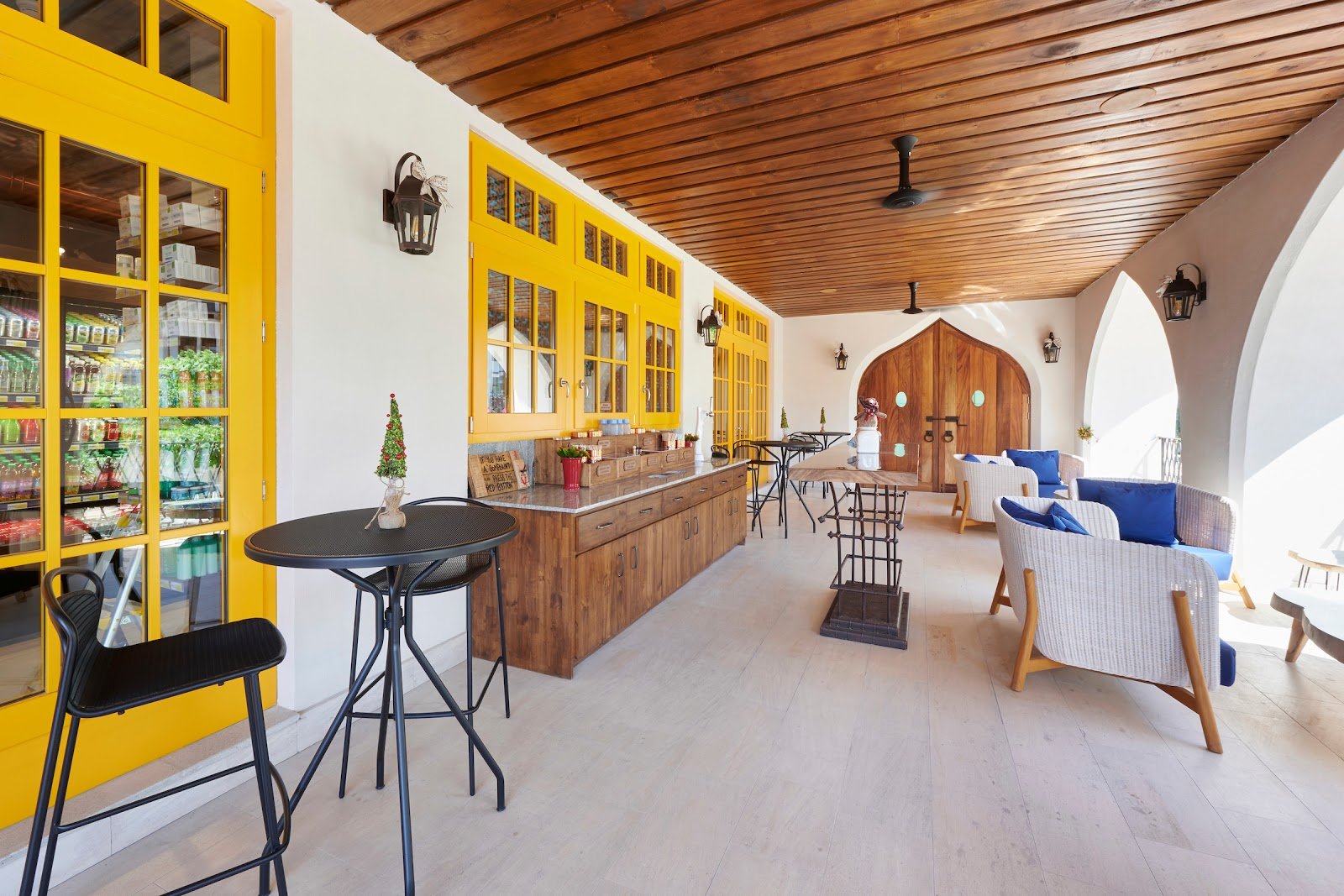 Copper & Stone's back terrace, a space equally suited to a cup of coffee, an afternoon snack, or an elegant evening occasion