Casa Ventanas has recently joined the Las Catalinas Collection as a Bon Vivant lodging option, and can now be booked starting in February of 2020. Designed by Ricardo Arosemena, this home was envisioned to capture the views of the Punta Penca hillside and emphasize indoor-outdoor living throughout the home.

The result is a quintessential hillside home, one that embraces the steep topography on the uphill side of Punta Penca to offer views of nature and the ocean throughout the home and an abundance of covered outdoor space. Interior design was done by Laurel Departamento de Diseño, who created a modern decor that lets the colors of nature and town accent the gentle colors of the home.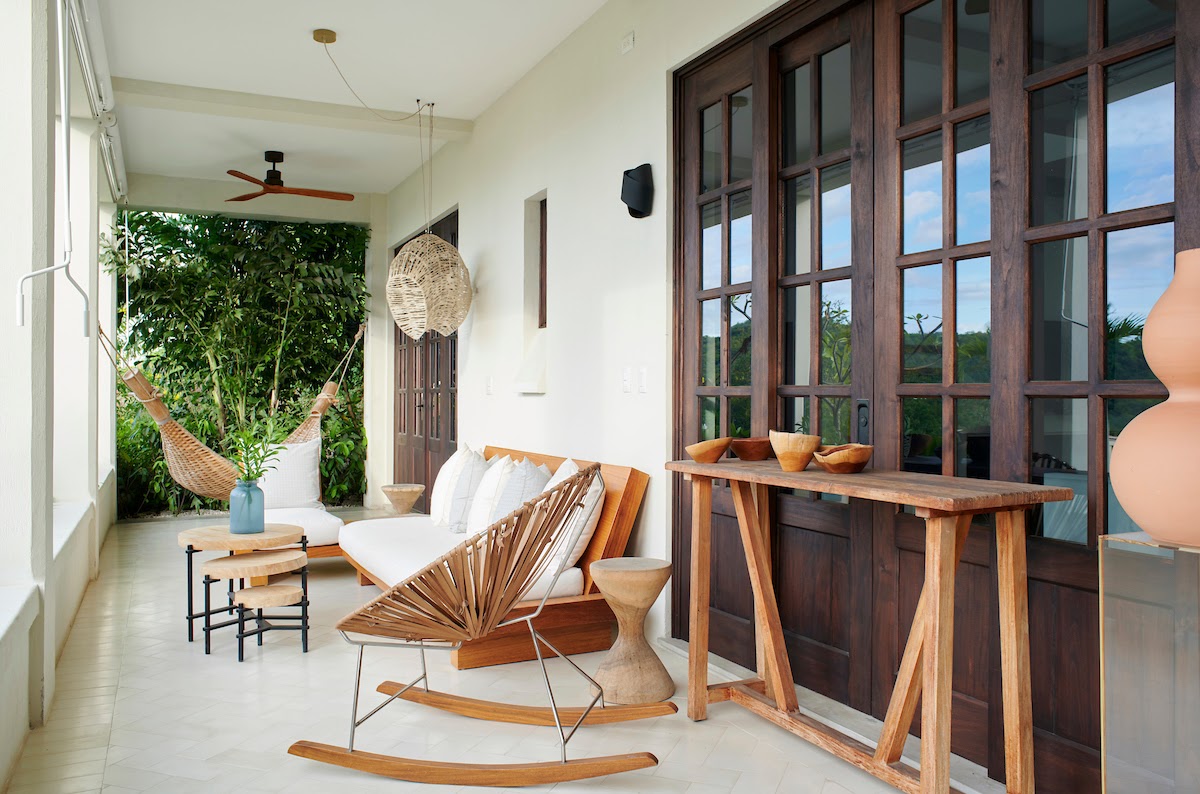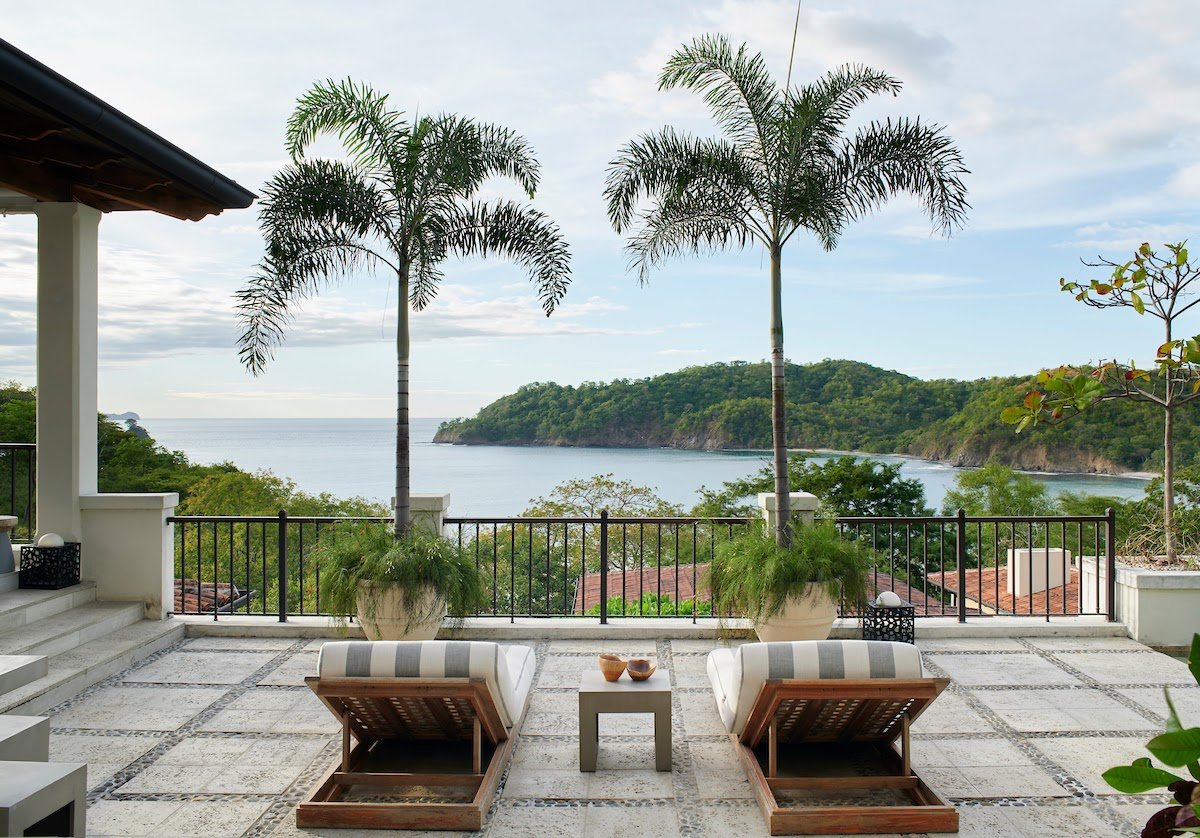 A Deeper Look at Casa Ventanas
Large windows throughout the home that overlook the bay, the home's location just a short walk from the beach, and a sunset-facing position bring a connection to nature in all spaces of Casa Ventanas. The villa has terraces off of each of the four bedrooms, a large open air courtyard with infinity pool, a full indoor-outdoor kitchen and dining room, and a garage, all spread across four floors connected by outer stairs and a central elevator.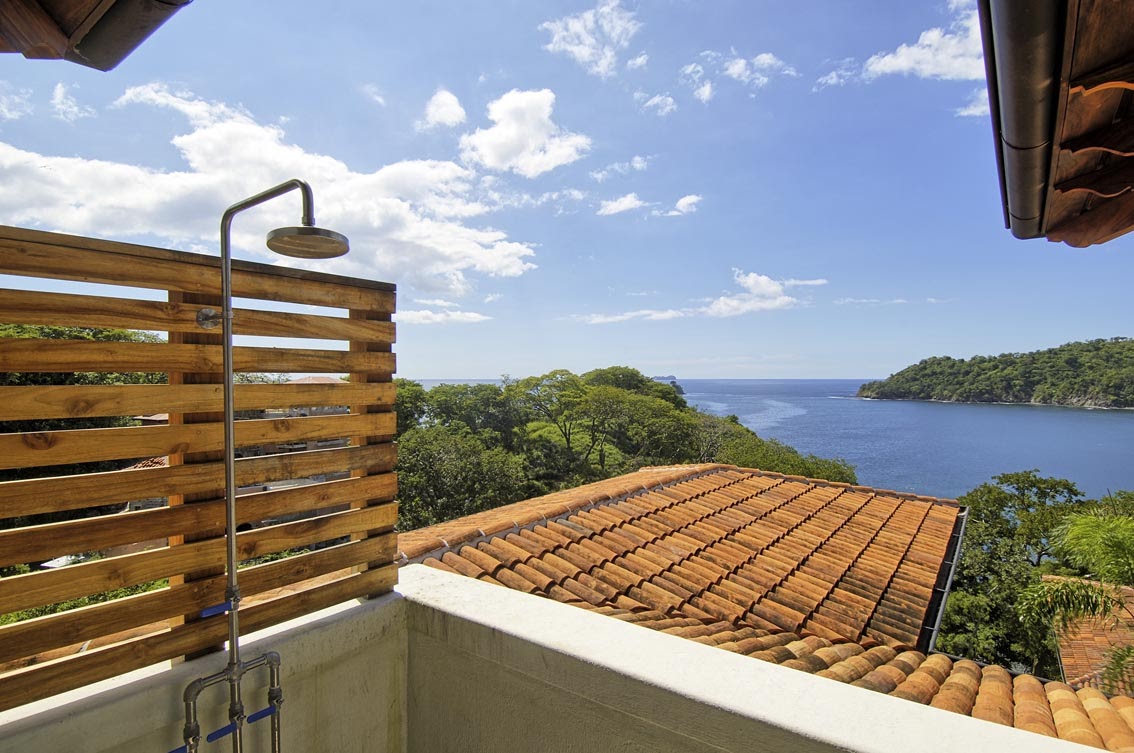 The outdoor terraces off of bedrooms, and slight separation between bedrooms offer quiet and contemplative spaces surrounded by greenery. Outdoor showers are a notable feature of this house, featuring ocean views for both master and guest master suites. There's also an outdoor shower hidden in a garden for the main floor suite.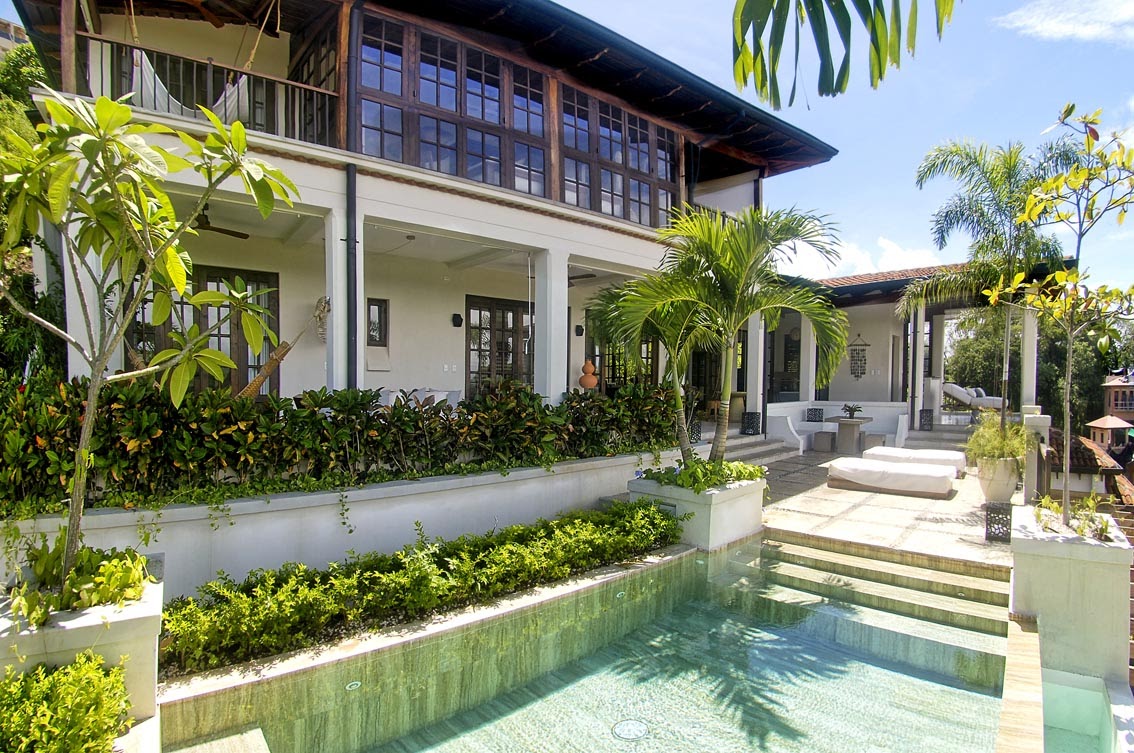 In the open air living area with pool, the changes of nature influence different uses of the space. The swinging chair, the pool area, the infinity pool, and the covered lounge all have multiple uses based on the time of day and the weather. There's also a BBQ grilling area just outside the dining room.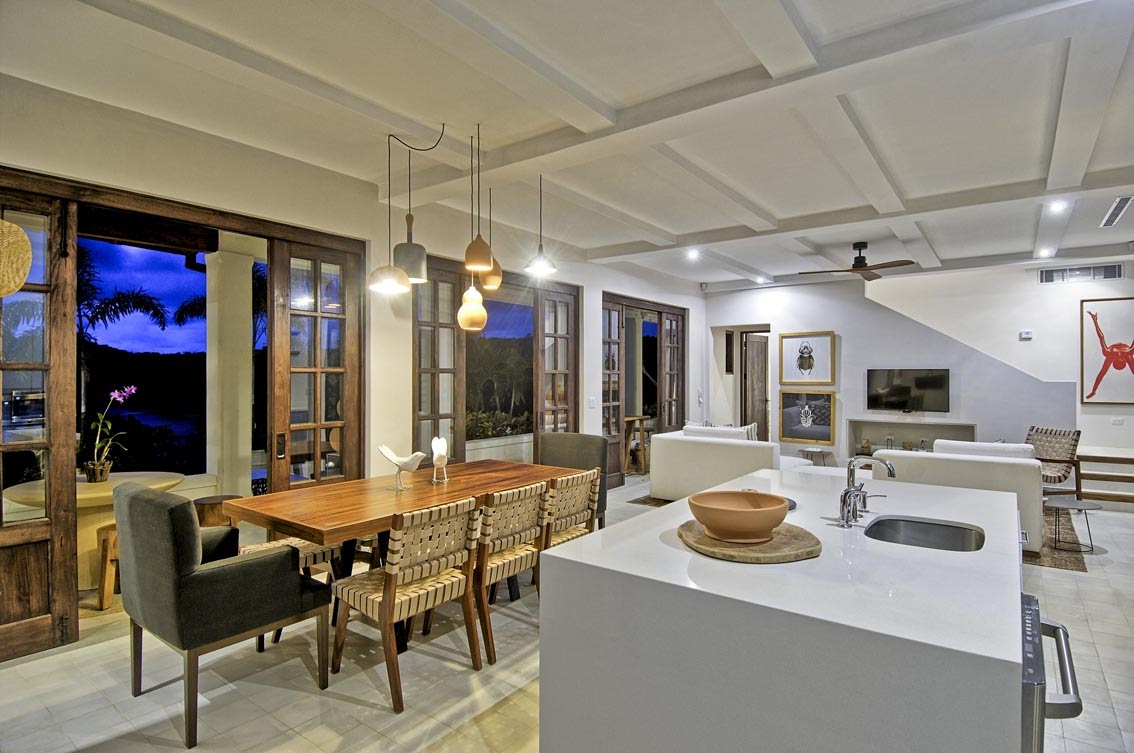 The full kitchen and dining have large windows looking over town, and can be made an indoor-outdoor space thanks to sliding doors on both sides. Opening up to the central terrace and the back garden, the dining area becomes a living venue that changes in feel and lighting during the day, especially around sunset.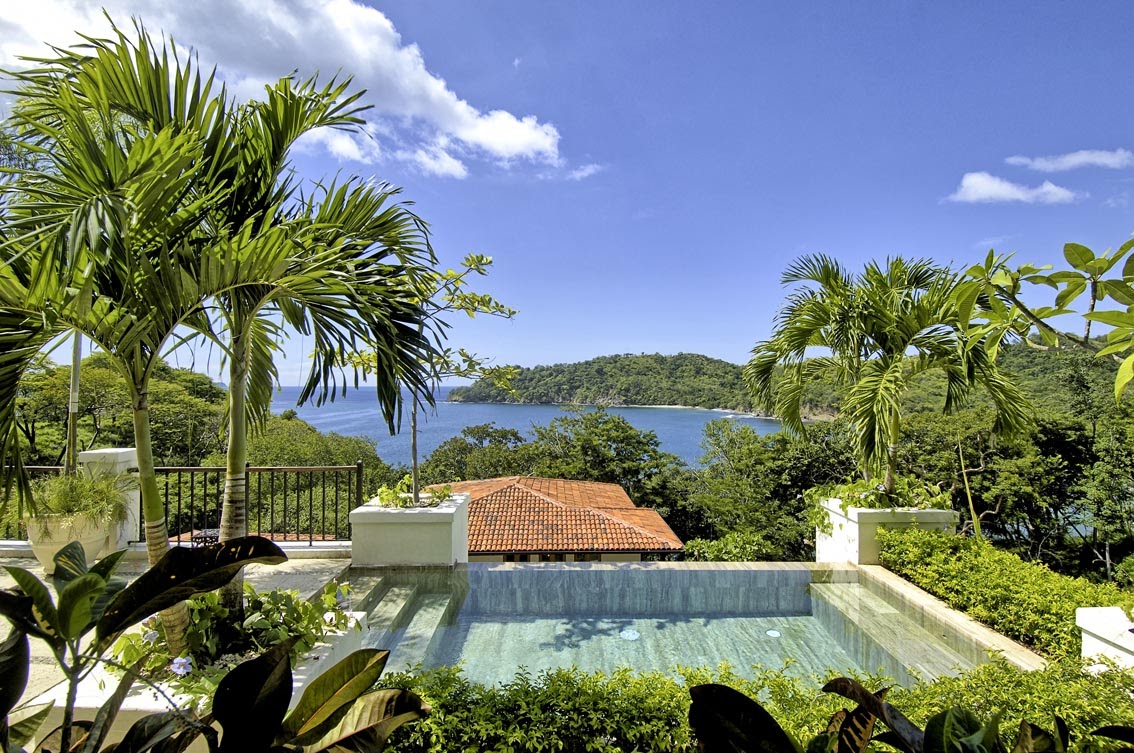 Heading down the side of the hill, on the second level, there's a guest suite with its own terrace and two combining single beds. Beneath that on the ground floor, there's a garage with storage for boards, beach gear, and other recreational toys. Combined with physical proximity to the beaches and trails, the beauty of town and surroundings are never far away when you're in Casa Ventanas.