(Note: This went out as a newsletter to our subscriber list on August 16, 2018)
Dear Friend of Las Catalinas,
I am delighted to introduce Las Catalinas' newest neighborhood, Beach Town North.
Beach Town North is located along the beach adjacent to the beloved Pura Vida Ride and Plaza Danta. In the center of the neighborhood is Plaza del Mercado, a large and beautiful market plaza with fountains. East of Plaza del Mercado are three gorgeous buildings designed by Castillo Arquitectos. These buildings feature retail space on the ground floor and fantastic ocean-view flats on the upper two floors.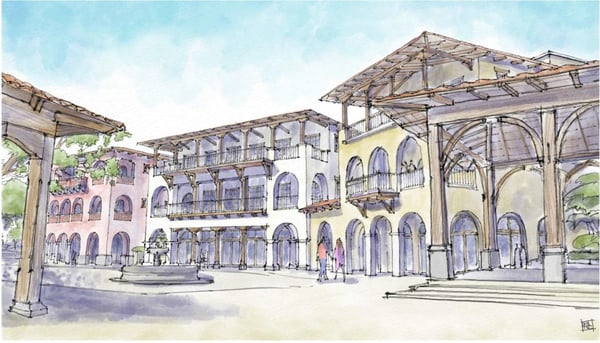 Adjacent to the Castillo buildings are a collection of beautiful houses which gather around Plaza Papaya. These are designed by Las Catalinas' amazing town architects. Rounding out the residential part of the neighborhood will be flats and townhouses along Camino Catalinas.
West of Plaza del Mercado will be a delightful collection of shops and restaurants, an open air market, a performance pavilion and amphitheater, and a hostel. We are very eager to welcome these exciting additions to our town.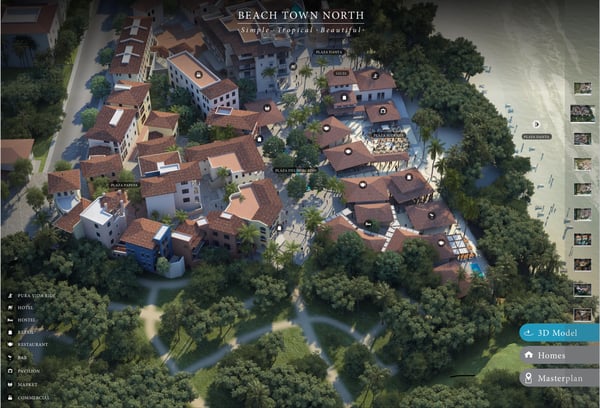 Infrastructure work is well underway for all of Beach Town North. Construction of the buildings will begin early in the new year!
In our first release, we are offering eight flats and five houses. These homes are detailed in our Real Estate Listings Magazine V.3 Special Edition.
Our sales team has just begun talking with potential homeowners in this part of town, and we are getting a very enthusiastic response. If you would like to take a look at these exciting new opportunities to own a home in Las Catalinas, please contact our sales team without delay.
Best Regards,
Charles Brewer
Managing Partner, Las Catalinas