5 Calle La Ronda is now officially available to rent through the Las Catalinas Collection as part of the Baranda Vacation Homes. Designed by Garrison Foundry Architects, this vacation rental is located near the arched entry to Calle La Ronda, and serves as a welcome to the neighborhood and the tight pedestrian fabric of Las Catalinas.
5 Calle La Ronda has a notable position in town, and contributes to the surrounding roads and plazas. 5 Calle La Ronda's wood bay windows help form Plazoleta Lucille. The pool cascades down as a fountain into a basin surrounded by greenery below which, combined with the foliage that surrounds 5 Calle La Ronda, treats the street to a nice backdrop as you're climbing from Paseo de los Niños to Calle la Ronda.
Inside 5 Calle La Ronda
5 Calle La Ronda embraces the easy sociability of Las Catalinas with an emphasis on outdoor living, a rich interior of dark woods and colorful design elements, and a large social hub at the center of the home.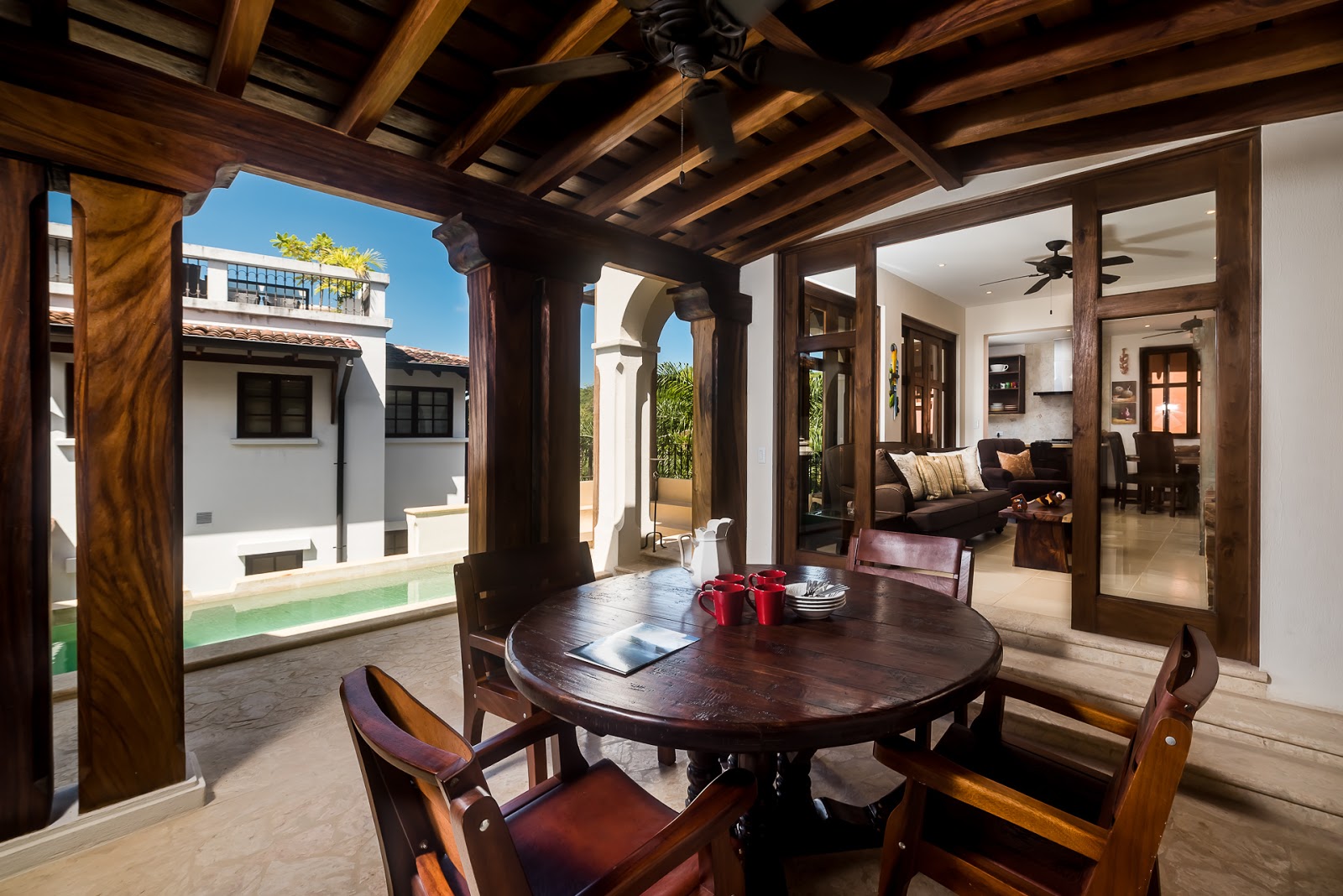 An emphasis on outdoor living and an open floor plan turn the whole living floor into a versatile space for spending time together. The main house and guest quarters of this beach home are connected via a covered terrace made of guanacaste columns, allowing for a breezy gathering spot between the two wings. This sizable loggia covers outdoor seating for five, grilling area, and lounge space by the pool.
The pool is positioned at the edge of the lot, providing privacy towards the center of the pool and a connection to the neighborhood when looking out onto the street. The open concept dining and living room has sliding doors with large windows that open up to connect all of the first floor spaces together.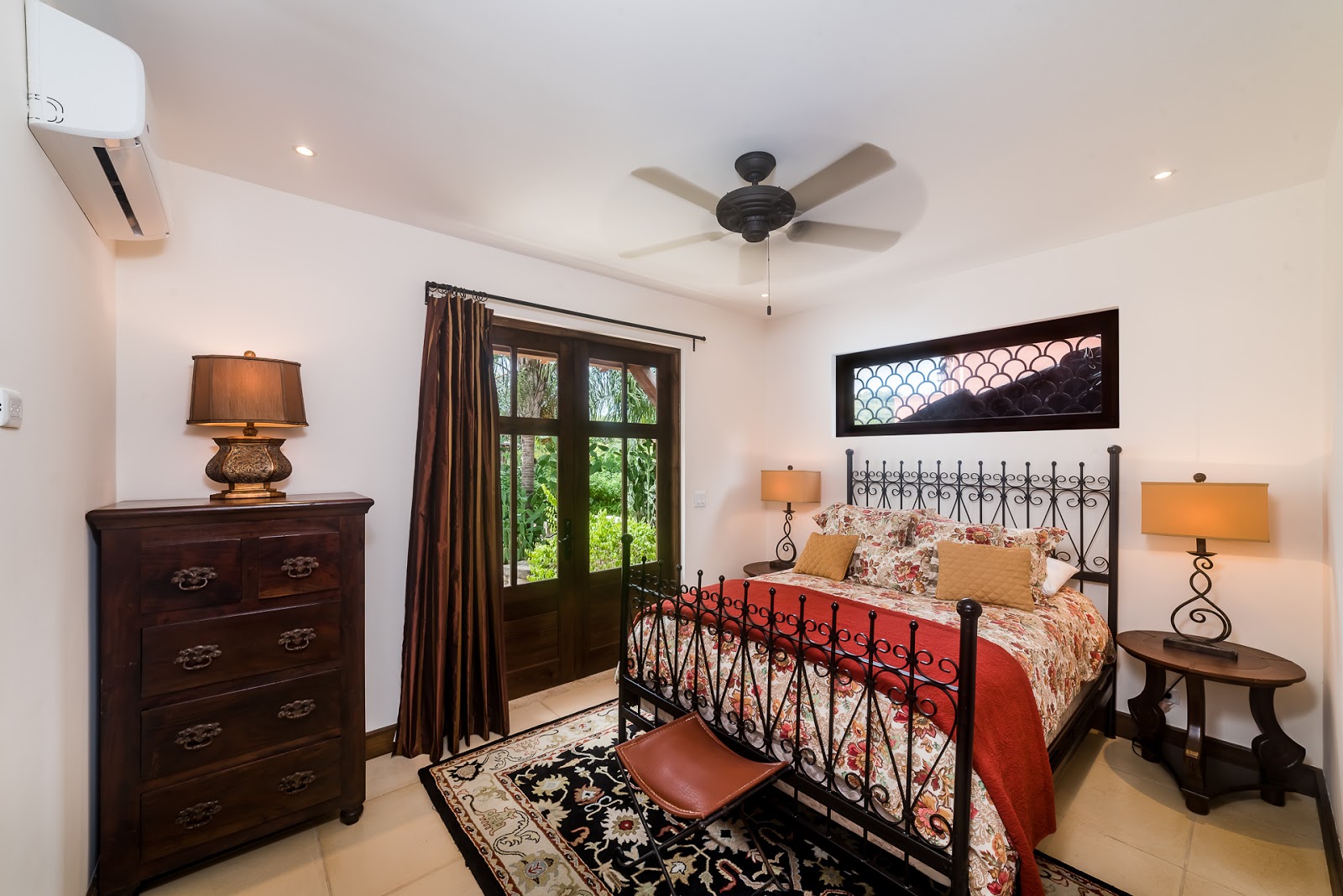 On this floor and throughout the home's four bedrooms, a rich dark wood decor and colorful interior design elements add a friendly and lively feel. The scalloped metal detailing on the bedrooms of the lower floor were a first for Las Catalinas and have since inspired similar design features in town. There's also a covered outdoor space off the master as well as other outdoor spaces in some of the bedrooms, which offer places to relax and ocean views.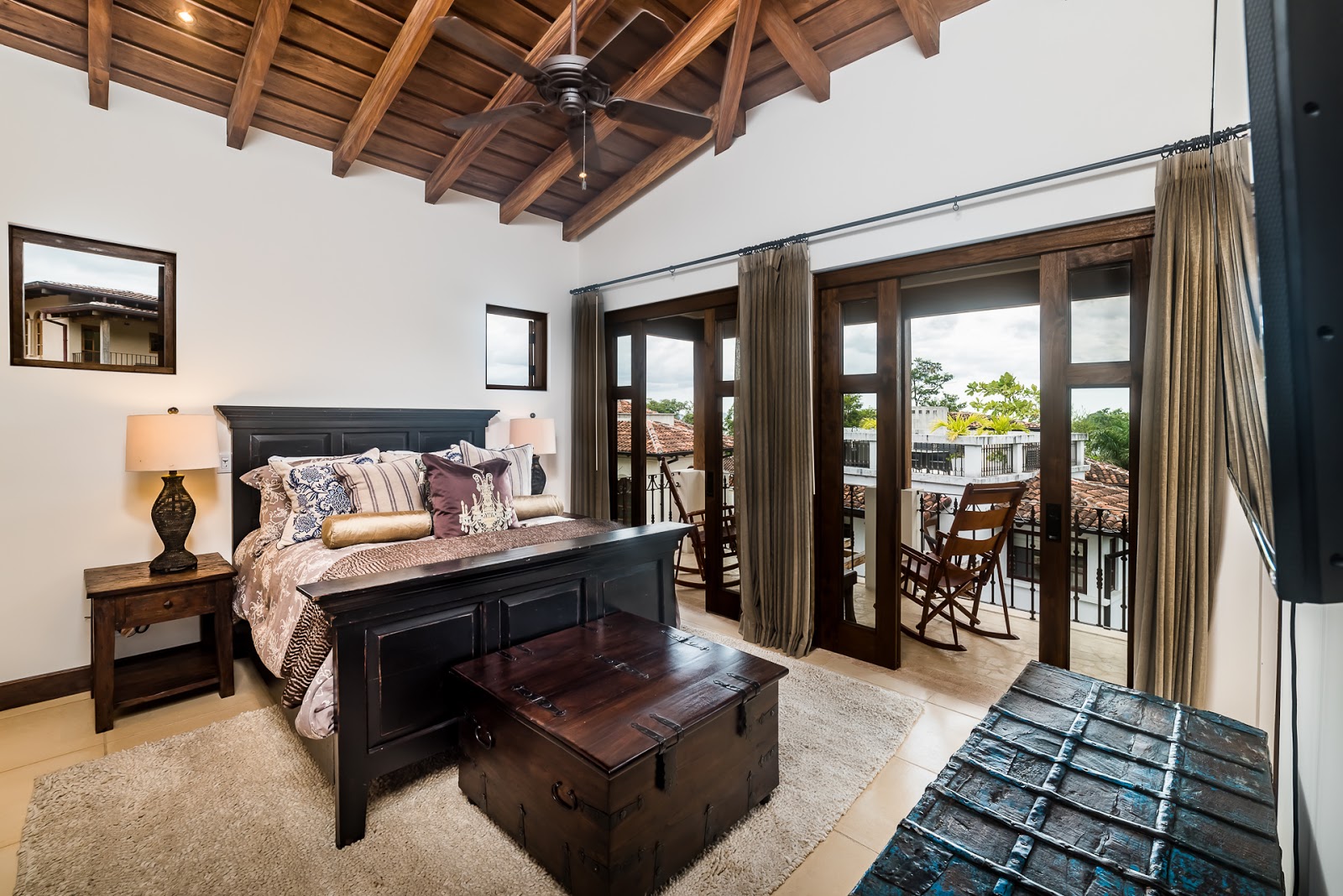 Located at many points of intersection, 5 Calle La Ronda had much to do to contribute to the neighborhood. The result is a beach house in Costa Rica that is perfect for time with friends and family, whether at home, out exploring town, or on the beaches and trails.