Thanks to its wide variety of waves, Guanacaste is one of the best places in the world to improve as a surfer. Those just starting out on a board can ride gentle waves to get a feel for the water, intermediate surfers can refine their technique and get pointers on their form, and experts can find challenging waves to push themselves to the next level.
The Preferred Beach and Surf School
From Las Catalinas, the nearest and most popular beach break to surf is Playa Grande. True to its name, Playa Grande is one of the largest beaches in Guanacaste, with a wide and gently curving face that opens it up to swell from all directions. If there's swell to find, you'll find it on Playa Grande.
This beach is also the home of Frijoles Locos Surf Shop. Located a little under 40 minutes from Plaza Central, and about five minutes from the beach at Playa Grande, this surf shop offers rentals and lessons for surfers ranging from beginner to intermediate skill levels.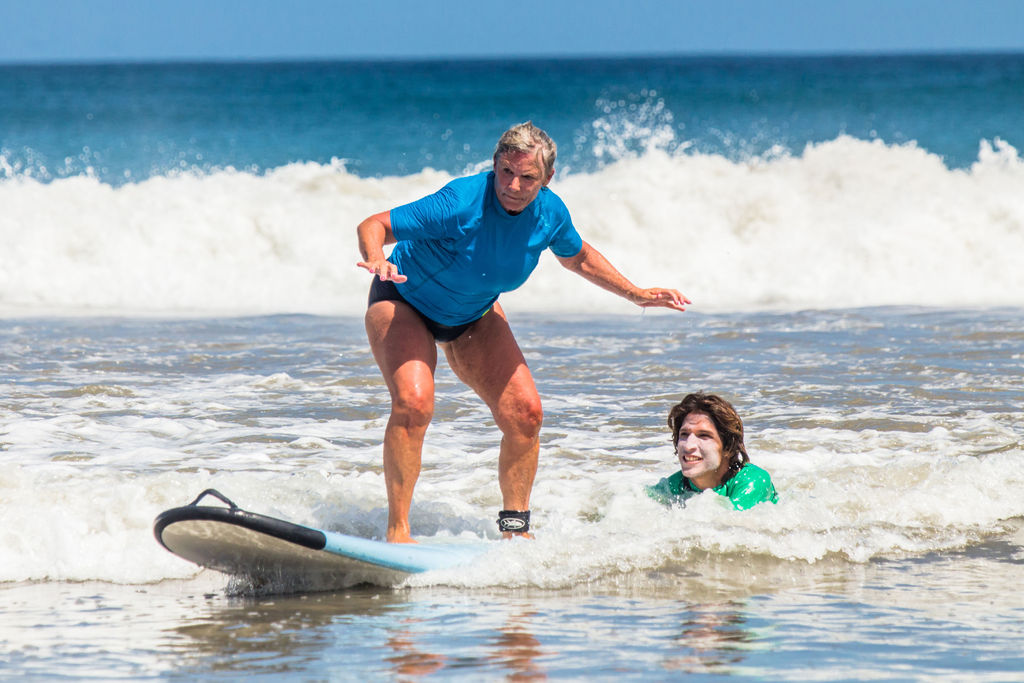 Starting as A Beginner
Frijoles Locos will traditionally start true beginner surfers out on training boards, which can reach upwards of 8' long and almost 2' wide. These boards are often made out of soft, exceptionally buoyant materials for easy, safe riding as surfers get familiar with the movement of the waves. Like a paddle board, these beginner boards stay afloat even with a rider standing straight up on top of them, helping surf even the gentlest waves.
In the beginning, the focus is on fundamentals, in lessons that usually take place when waves are at their lowest. Understanding board and leash, navigating out into the break zone, understanding basic safety, timing waves, learning to pop up, and finally balancing on the wave are all important skills for the true beginner to learn. The surf instructor will be right in the surf offering guidance, and often provide a helping hand with timing waves and maintaining balance.
By the end of the first hour lesson, most beginners have caught their first waves, are comfortable on the board, and go home excited and ready to learn more.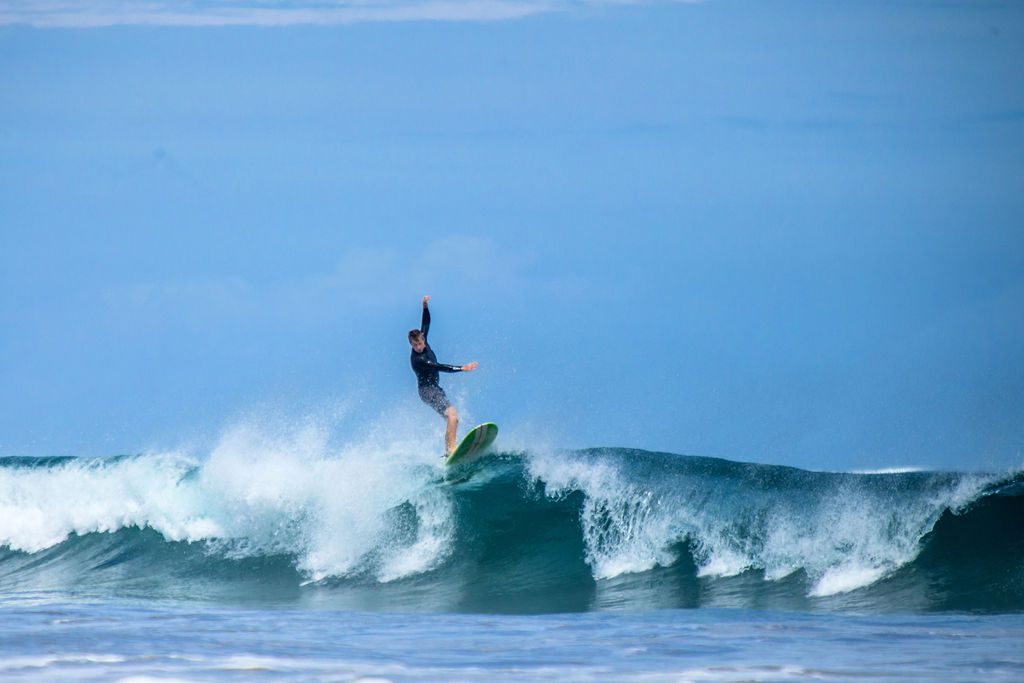 Surf Lessons for Moderate Skill Levels
For those looking to learn quickly, Frijoles Locos recommends getting out onto the waves and surfing more than once a week, with continued surfing instruction every week or so. This helps keep learnings fresh, and can lead to significant improvement in a short time.
As new surfers gain slightly more experience, many transition to longboards, which present new challenges as well as new opportunities to learn. Compared to the wider and longer beginner boards, longboards are more maneuverable and more responsive to both rider and waves. This reduces the window to catch waves, but allows for greater steering and the added fun of carving waves.
Once riders have transitioned to longboards, learning focuses on navigating and catching bigger waves, as well as beginning to maneuver while on the wave. Surfers learn to duck-dive, spot where the waves are breaking, pop up faster, steer on waves, pick up some etiquette for riding a crowded beach, and also learn to stay calm and safe in the case of falls.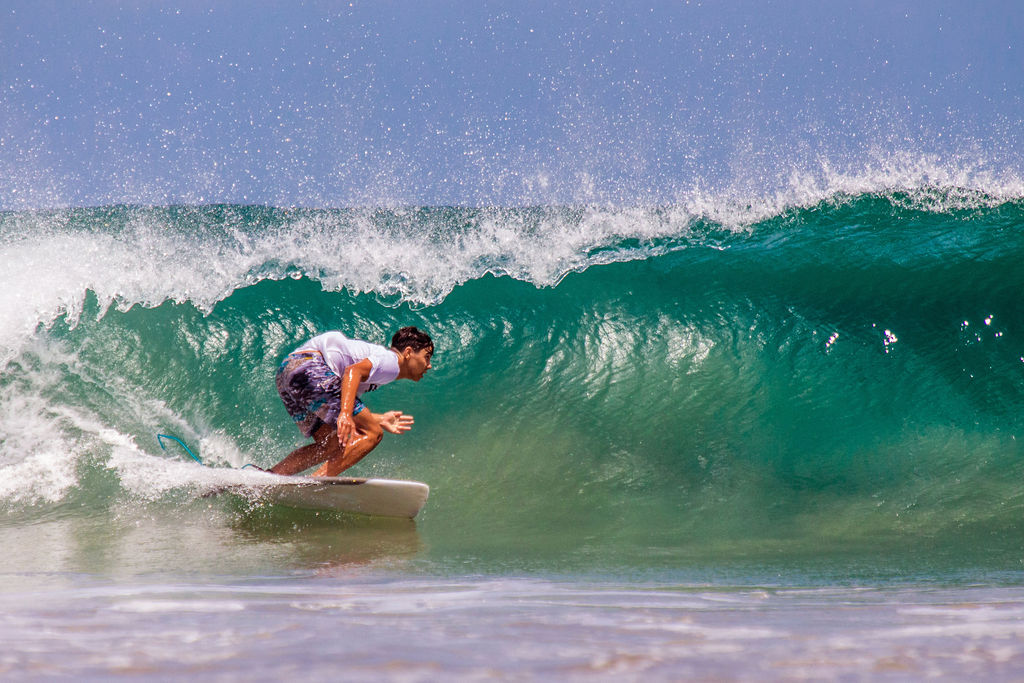 Improving Beyond the Intermediate
When surfers are comfortable on a long board, many make the transition to shorter boards. With much lower buoyancy thanks to their smaller, more flexible profile, short boards can be navigated out past the break more easily and offer the ability to truly move on the wave, but sit lower in the water. This can make paddling and catching the wave slightly more difficult, requiring a level of skill, confidence, and athleticism.
Lessons for the more experienced student continue to focus on wave catching ability (something that all surfers continue to refine over the course of their lives), while adding in technique and steering on the wave. This is when many surfers begin to fall in love with the sport all over again, as the ability to carve up and down, back and forth on a wave face adds an entirely new dimension to the sport.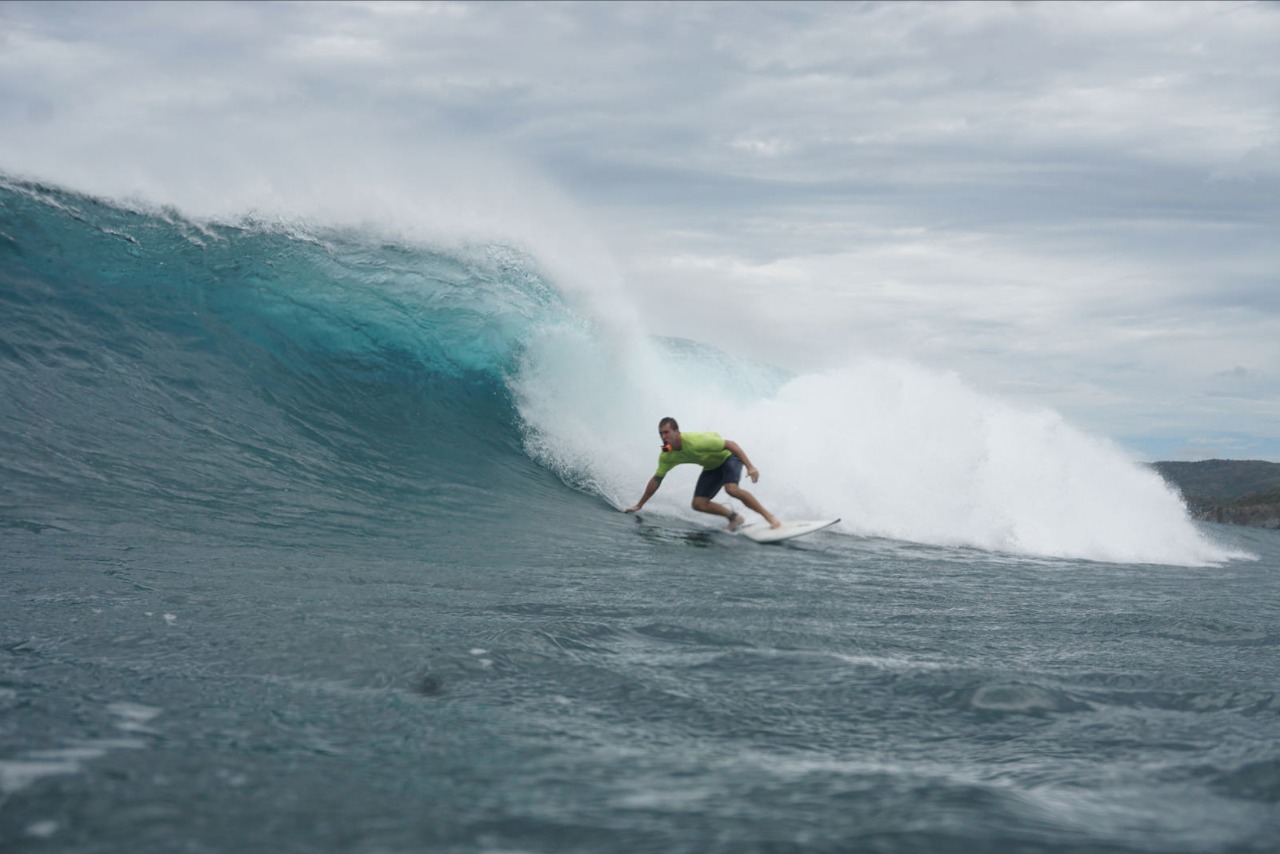 For the Experienced Learner
Beyond these intermediate lessons, the best teacher is experience and variety, both of which are easy to find in Guanacaste. No day on the ocean is the same, and even visiting the exact same beach day after day provides slightly different teachings, challenges, and other surfers to learn from.
A day trip can increase this variety exponentially. From North to South around Las Catalinas, surf breaks at Witch's Rock, Ollie's Point, Playa Grande, Tamarindo, Playa Avellanas, Playa Marbella, Playa Negra, Iguanita and Playa Nosara are just a few of the beaches within a two hour drive or a shorter boat ride. Each offer a different swell and conditions, providing a constantly changing experience to learn from at each break.
Most of the world's top surfers will say that they've never stopped learning, and that there are lessons to be had from each break and each day on the board. Whether training formally with a coach, exchanging tips with friends from the area or around the world, or simply letting the waves do the talking, the most tried and true method to learn the sport is to surf, whenever and wherever possible.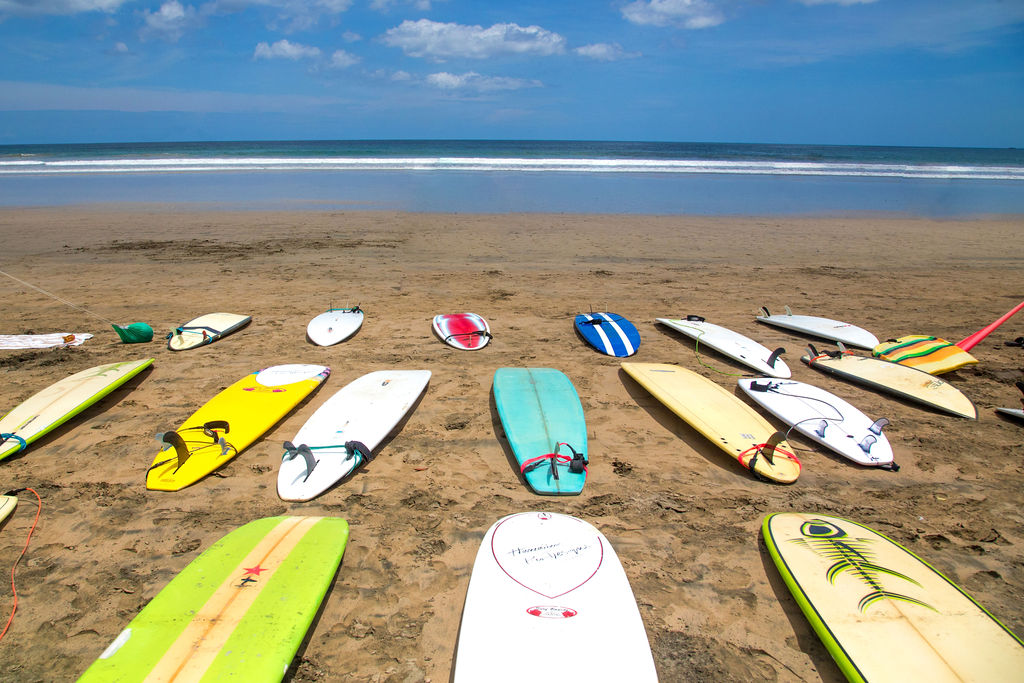 Learning From Las Catalinas
Whether beginner, intermediate, or expert surfer, you can hone your skills using Las Catalinas as a base camp. From just getting started to learning the ropes of short boards and bigger waves, Frijoles Locos is a reliable and friendly surf school located right on the way to Playa Grande. For surfers looking to take their skills out onto the waves and continue to improve, there are at least nine breaks in driving distance, including the world-class breaks at Ollie's Point and Witch's Rock are just a short boat ride from the beaches Playa Danta.
All lessons, transport, and trip planning can be booked directly from the Las Catalinas Concierge. Happy surfing.