A Journey of Personalization and Excellence


Many have visited Las Catalinas only to fall in love with this architecturally breathtaking community firmly rooted in the principles of the New Urbanism movement. Town's environmentally friendly design, walkable neighborhoods, and the seamless integration of private and public spaces make it an irresistible place to call home. Once you are ready to make Las Catalinas your permanent residence, you may wonder about the next steps in designing your dream home. For those who are new to the process of designing and building homes, particularly in a challenging climate like Guanacaste where houses must withstand both intense rain and sun, we recommend considering Las Catalinas' interactive design service at the Custom or Signature service levels.
Explore Customization Services to Tailor Your Home
Whether your vision for your new home is inspired by a unique color palette, or influenced by the many captivating residences in this stunning community, both the Custom Service and the Signature Service are your dedicated allies in customizing your own piece of paradise. Think of these services as valuable assets that grant you access to a rich pool of resources, complete with approved architects, seasoned constructors, and a wealth of design expertise cultivated over years in the heart of Guanacaste, all infused with the unmistakable charm that defines Las Catalinas.
What sets these services apart is their user-friendly, hands-on approach to crafting a home that aligns with your unique vision. In Las Catalinas, the concept of well living is intrinsically tied to the design and functionality of our living spaces. Let Las Catalinas be your guiding force in transforming your dream home into a reality.
The Custom Service
In your quest to create a unique home, one that is meticulously tailored to your preferences, Las Catalinas offers the Custom Service—a personalized approach that is simple, intimate, and transparent. This service is the most popular choice, offering a perfect balance between meticulous attention to detail and personalized care. The Custom Service provides you with an initial estimate of your home's cost, eliminating surprises later in the design process. It involves multiple construction bids, collaboration with interior designers, and engagement with local artisans. Throughout this journey, you will stay well-informed with weekly progress updates and have the support of a dedicated team, including a design manager, pre-construction manager, and project manager, to guide you every step of the way.
The Signature Service
If you want a home like no other, you need a design service like no other. The Signature Service offers a dedicated approach, ensuring meticulous attention to every facet of your home. This level of commitment is essential to unlock a project's utmost potential in certain cases, guaranteeing the highest quality and accountability. With this service, you have access to a team of professionals solely devoted to your project and bringing your vision to life. This dedicated team will always stay a step ahead, providing you with top-tier services, including a virtual reality design walk-through and monthly aerial photo updates to keep you informed about construction progress.
Exploration of Style
Let's dive into the exciting part. To kick things off, your design manager will conduct a preliminary questionnaire to better understand your preferences. The design manager then takes you on a town tour to explore your style and get to know you better. During this tour, you can visit various homes, examine materials, and view furnishings. Following this introduction, the design manager will present you with a curated list of architects who align with your preferred style, ensuring a seamless transition into the design phase.
Celebrating Design in the Show Room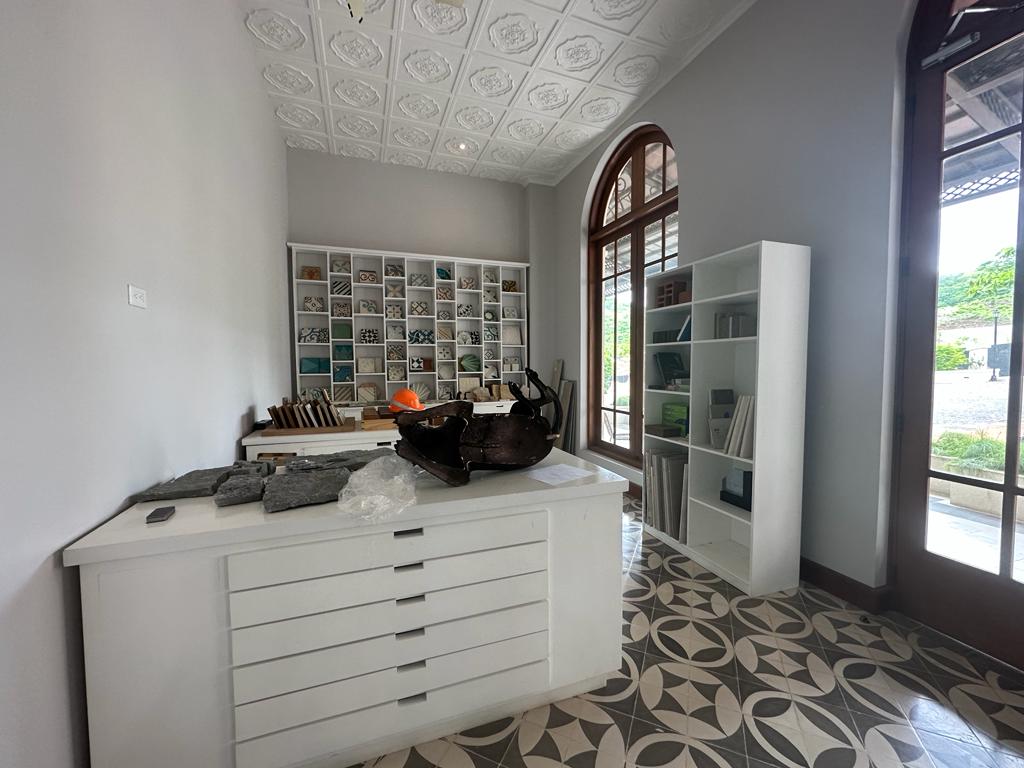 Next, it is time to select the materials that will bring your home to life. In Las Catalinas, significant importance is placed on the durability and sustainability of building materials, ensuring that your home stands the test of time. For instance, windows are crafted in an on-site wood shop, using locally sourced and sustainably harvested wood, such as melina and cedar. These handcrafted windows are beautiful, but also perfectly adapted to the unique conditions of Guanacaste, including salty air, elevated temperatures, intense winds, and heavy rainfall. When it comes to outdoor tiles, Las Catalinas prioritize materials like Coralina stone and travertine, which remain pleasantly cool under the Guanacaste sun.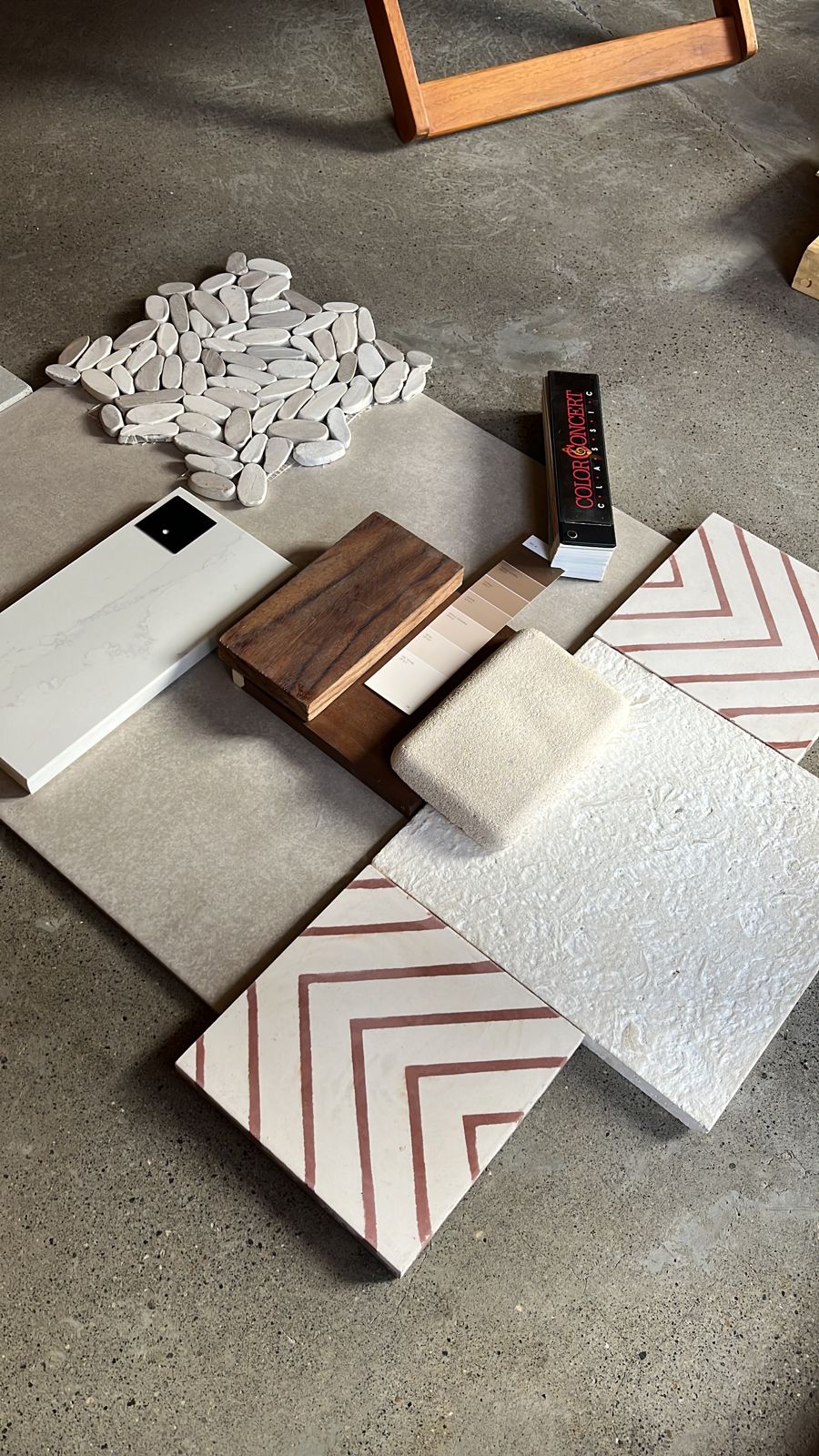 This is the perfect opportunity to discuss your home's unique requirements and preferences with your design manager. Whether you need materials that can withstand the rigors of children or renters, or if you "have a thing with floors" and want to explore custom tile designs, your input matters. The possibilities are endless, and a showroom visit with your design manager will help align your vision with the ideal materials for your residence.
From Blueprint to Reality: Exploring Our Wood and Floor Workshop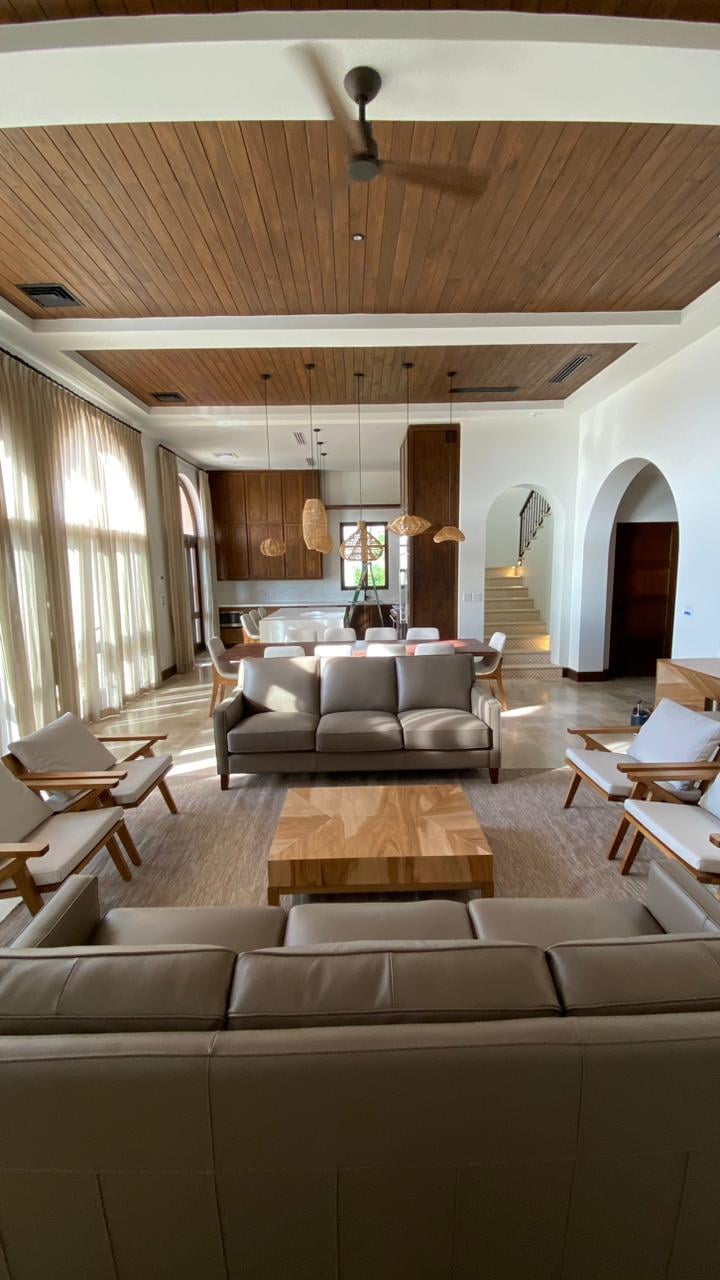 Before concluding your material selection journey, ask your design manager to book a visit to the wood and floor workshop. Here, you will witness the transformation of your ideas from paper to reality and interact with various materials. Every piece of built-in furniture is planned, giving you the flexibility to personalize your closets, mirror heights, and shelving according to your specific needs and preferences. This workshop ensures that every element of your home truly complements you and your family.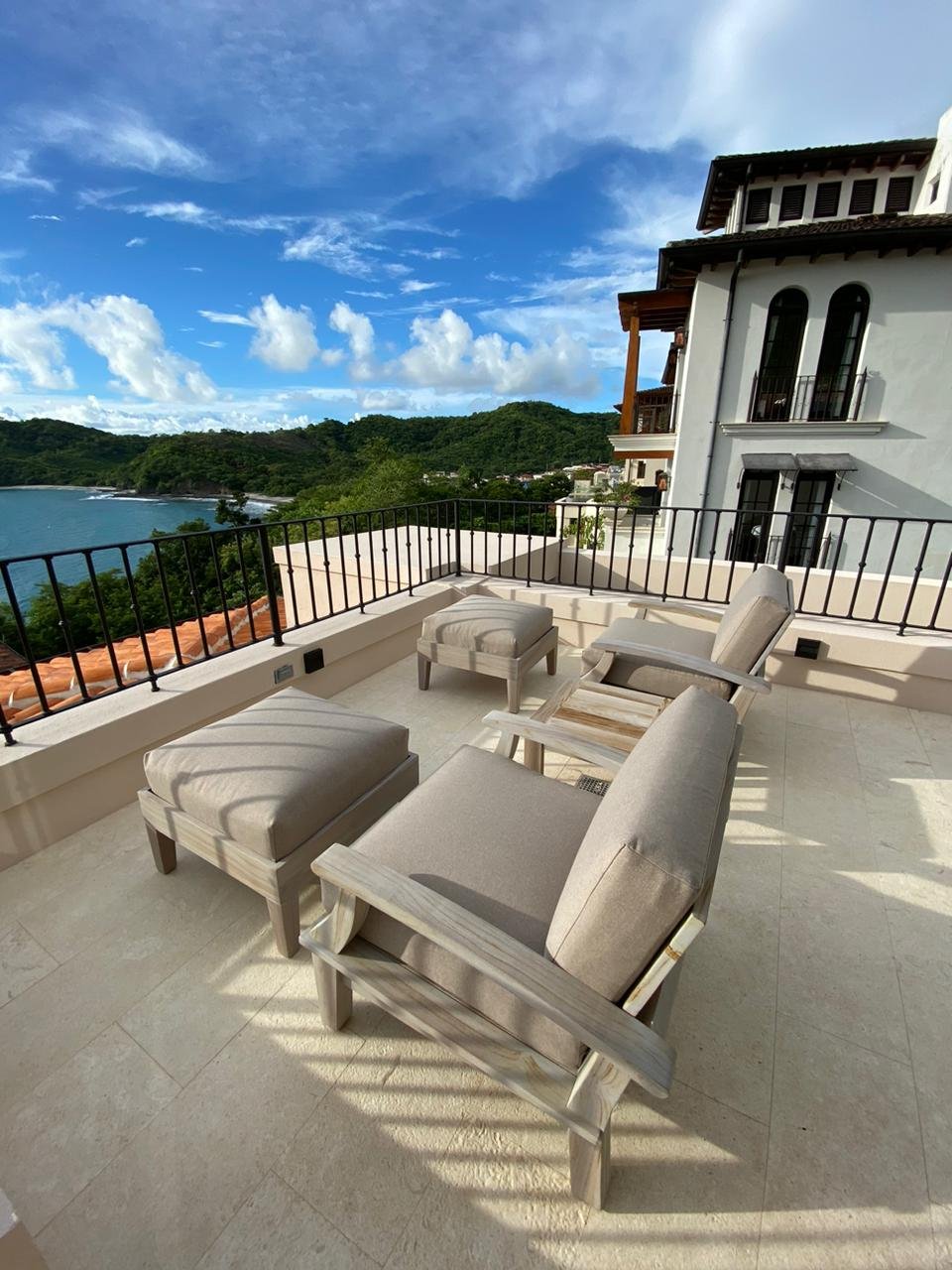 In Las Catalinas, simplicity in architecture is highly valued. The urban layout and natural topography of the area are beautifully intricate, influencing an approach to maintain clean and harmonious architectural designs for most buildings. However, this commitment to simplicity does not mean overlooking the opportunity to craft homes that enhance your quality of life. Designing your dream home in Las Catalinas is a journey of personalization and excellence, where every aspect of your residence aligns with your lifestyle