For athletes, one of the balances of family vacation is pursuing the intensity and consistency of a training routine while also spending time with family, and taking time for the leisure activities of vacation. The key is finding a destination that suits all of these criteria, and also has a wide variety of experiences for other members of the family.
In Las Catalinas there is world-class sporting available on every side of this walkable town, including open water, 42 km+ of multi use single track trails. For athletes on vacation, this changes things, presenting the opportunity to step out for long training sessions in a beautiful destination, and easily head back to check in and spend time with the family throughout the day.
Adding in the many experiences for the family and down time, Wake Day Spa for recovery, lap pool available at the Beach Club, as well as gourmet groceries and dining for any diet, and Las Catalinas presents the chance to integrate intense training into family vacation.
Multi-Sport Proximity
One of the many challenges for athletes who balance sport with another job is transit time, whether that be to the gym, the water, the trail, the road, the field. Spending limited time on driving back and forth can be a major frustration, one that is increased for multi-sport athletes or triathletes, and presents a definite challenge when training on family vacations.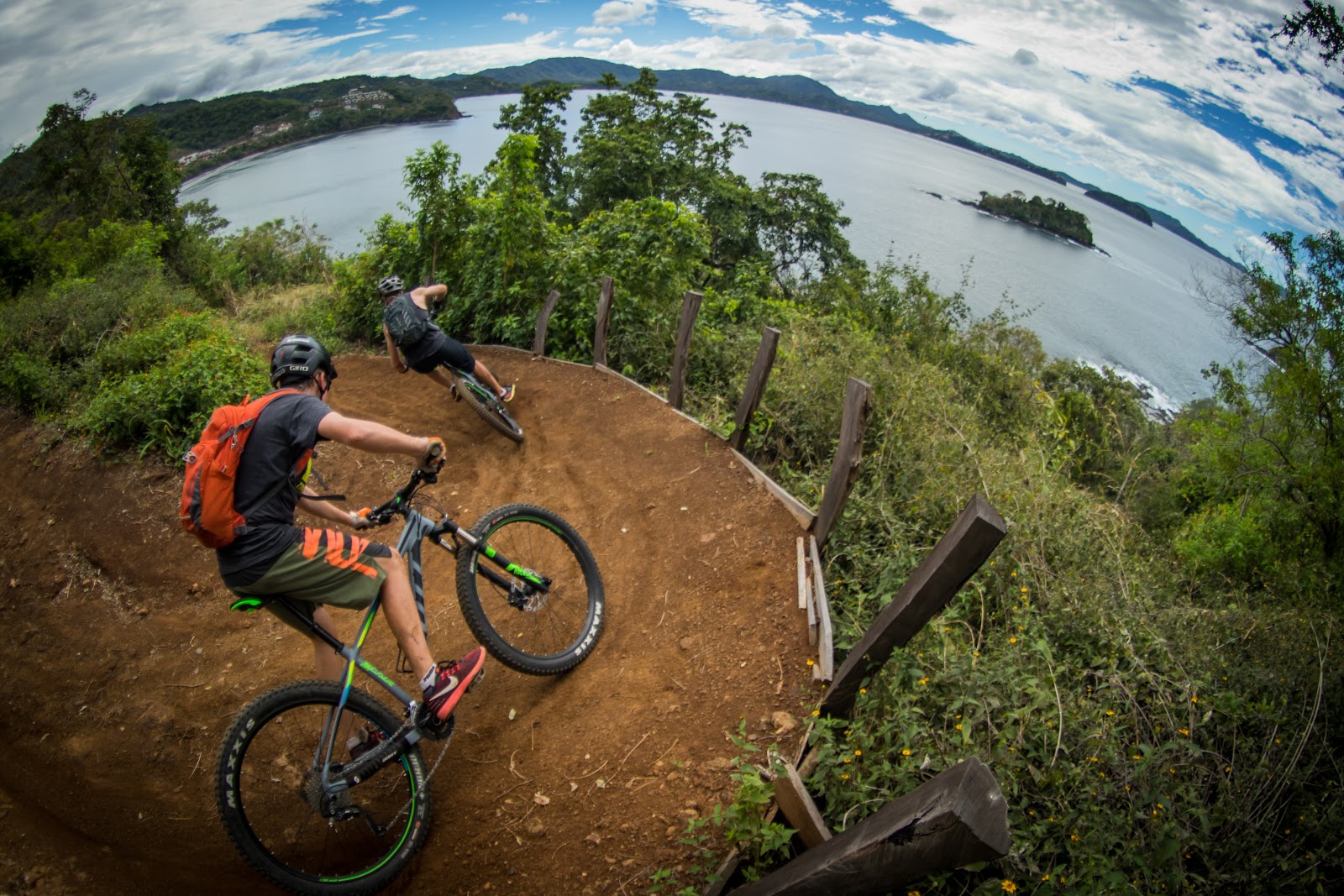 The combination of world class mountain biking trails and ocean access is part of what makes Las Catalinas an excellent training destination
In Las Catalinas, the immediate proximity to not just one, but all of town's beautiful, world-class sports environments changes the landscape of a family vacation. Athletes can set out onto the trails or the water to push themselves to their limits, and never feel too far away from the family, who are just steps away. The result is less time in transit and more time back with the family, which can then be spent with on the many activities in Las Catalinas.
For the Family
Another challenge for athletes is combining destinations suited to training with destinations that are satisfying for the whole family.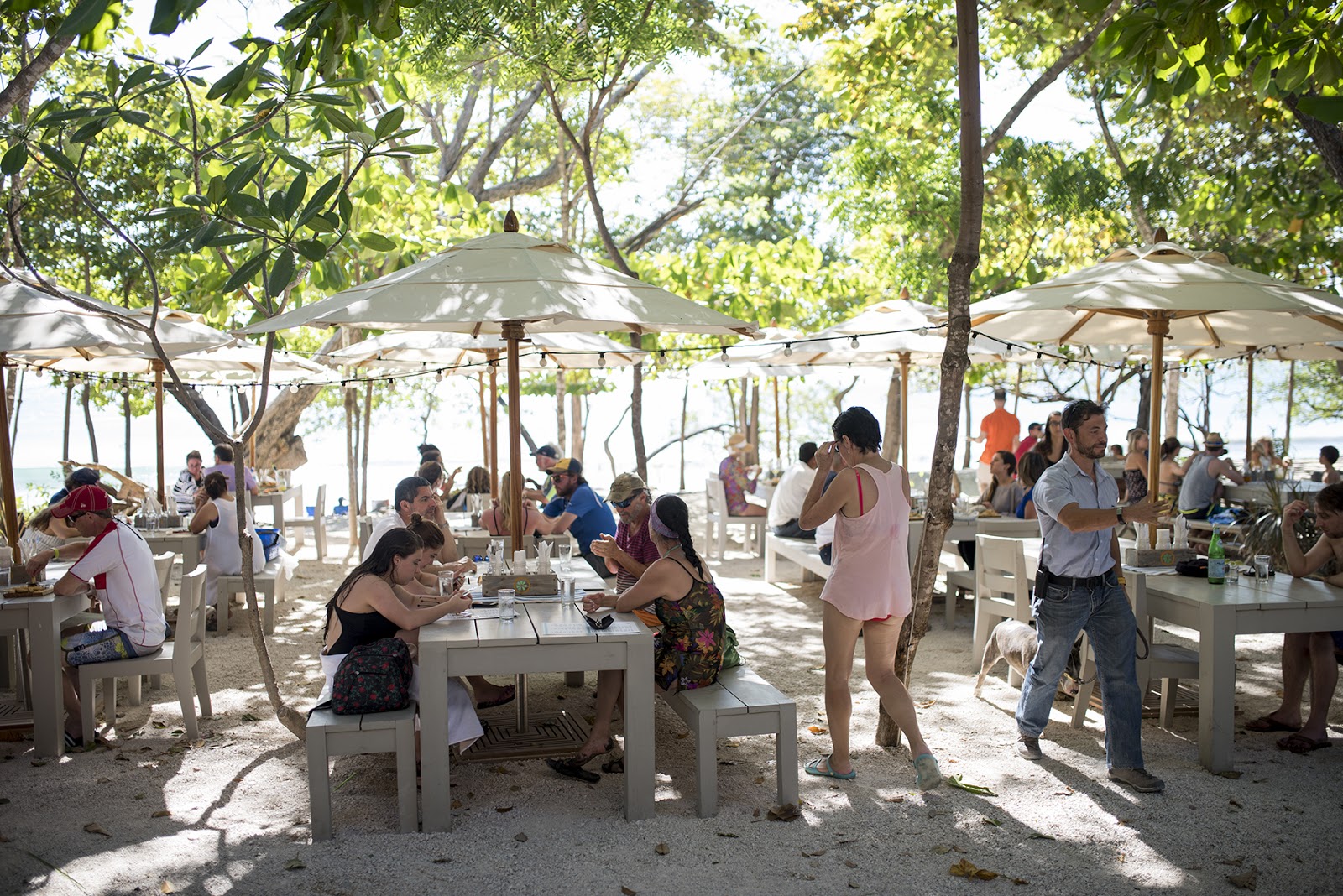 Las Catalinas is a walkable town with a wide variety of activities, shops, and restaurants to discover for family time or down time
Town's wide selection of interesting shops and restaurants helps ensure that even though town is a top-tier destination for training, it is also a lively and interesting place for the whole family. Town's timeless tropical traditional architecture offers gifts to the street and plazas and squares for kids to explore. Copper and Stone Gourmet Grocery's wine tastings, and dining experiences with town chefs add culinary experiences to a landscape of interesting restaurants and cafés. The vibrant surrounding community of Guanacaste provides opportunities to explore the area and give back, and of course there is an incredible amount to explore out in nature.
All of which helps ensure that training and vacation can happily coincide for everyone.
Outside of Training
Town has access to training, but it also has the infrastructure to support the many supporting aspects of an athlete's lifestyle. Wake Day Spa offers recovery massages to stay fresh and recover after high-intensity trainings. There are training facilities like a gym and lap pool for specialty work and cool downs at the Beach Club. Copper & Stone's wide variety of gourmet options are adaptable to almost any diet, and can be prepared in the cooking environments found in almost all homes and flats.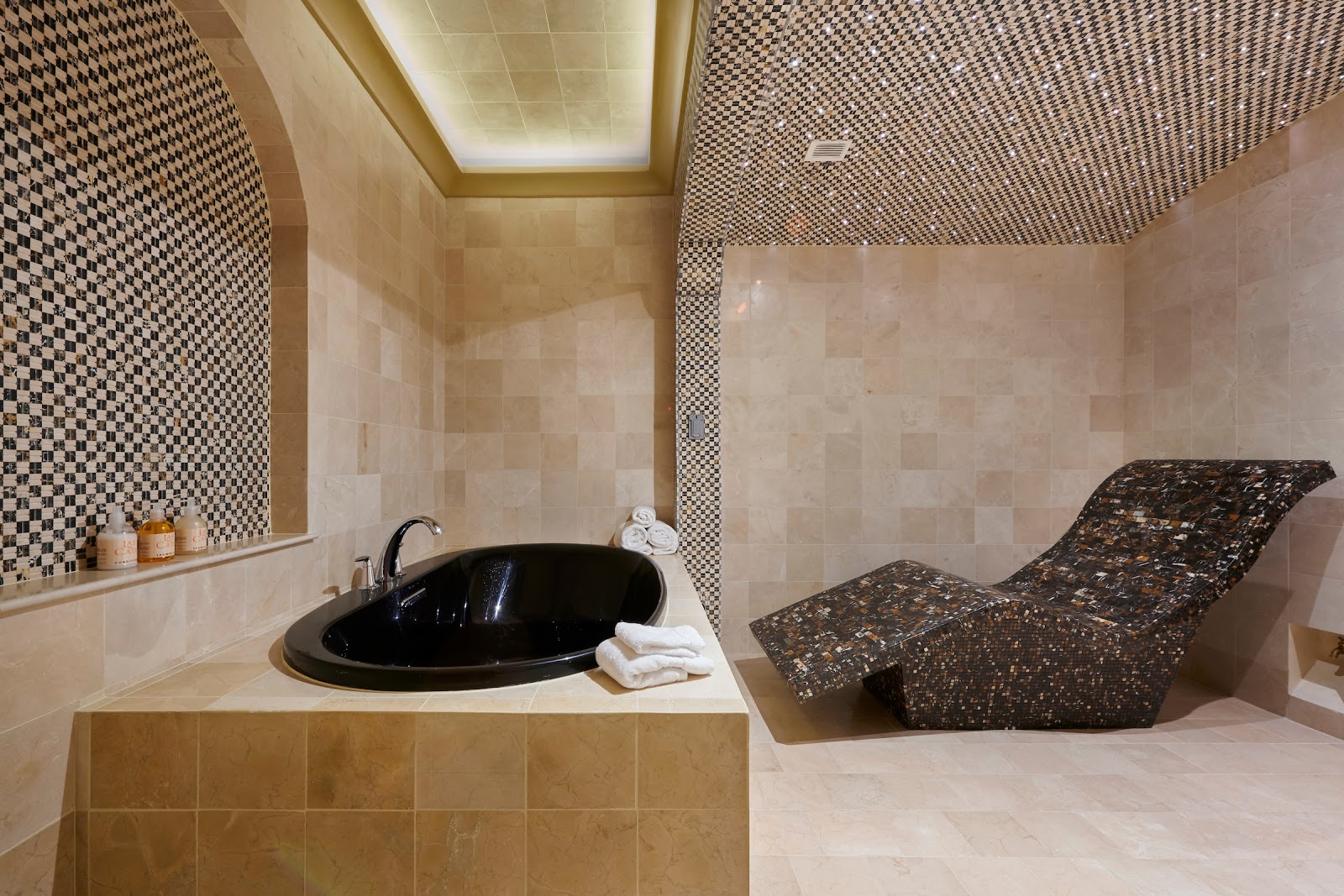 Casa 16 Calle Virginia's custom starlight sauna is one of the ways that homes can add to the training experience
Some homes even have features tailor-made for athletes, like Casa Cazenovia's lap pool or Casa 16 Calle Virginia's starlight steam room sauna, ensuring that all the pieces of a training regiment.
A Training Destination on Family Vacation
The access to world-class hiking and mountain biking trails, ocean, and coastal roads, combined with the aspects of town supporting recovery, specialty work, and diet are part of the reason why training camps like Racequest visit town year after year.
Combined with the many experiences for time with the family, Las Catalinas presents a viable option to integrate family vacation and intense training without compromising either.
Thanks to the accessible nature of the trails in town, training itself can integrate the family on a group bike ride