The Cacao or cocoa plant, is native to Central America, where consumption of the drink was prominent among ancient civilizations like the Aztec, the Maya, and the Olmec among others. In fact, chocolate residue from early forms of the drink has been discovered in Nicaraguan pottery dating back to 1400 BC.
Drawing its name from "xocolatl", the Aztec word translating to "the food of the gods", chocolate spread from Central America to Europe in the 17th century, where it reached incredible popularity first as a beverage and then as a confection. Now, between 4 million metric tons and 7.2 million metric tons of chocolate are consumed around the world each year (depending on which form is measured), making it the world's most popular sweet treat.
As one of the birthplaces of cacao, Costa Rica's has continued to produce cocoa to this day, where it is produced on both local farms and large cacao plantations, and takes a wide variety of forms.
Conditions for Growing Cacao
Cacao tends to need consistent conditions to grow, as Cadbury details, with temperatures in a narrow range of between 21-23 degrees celsius, as well as constant rainfall of 1000-2500mm per year. As a result, most cacao production is confined to a narrow belt within about 10 degrees north and south of the equator, split among African, Asian, and Central American countries.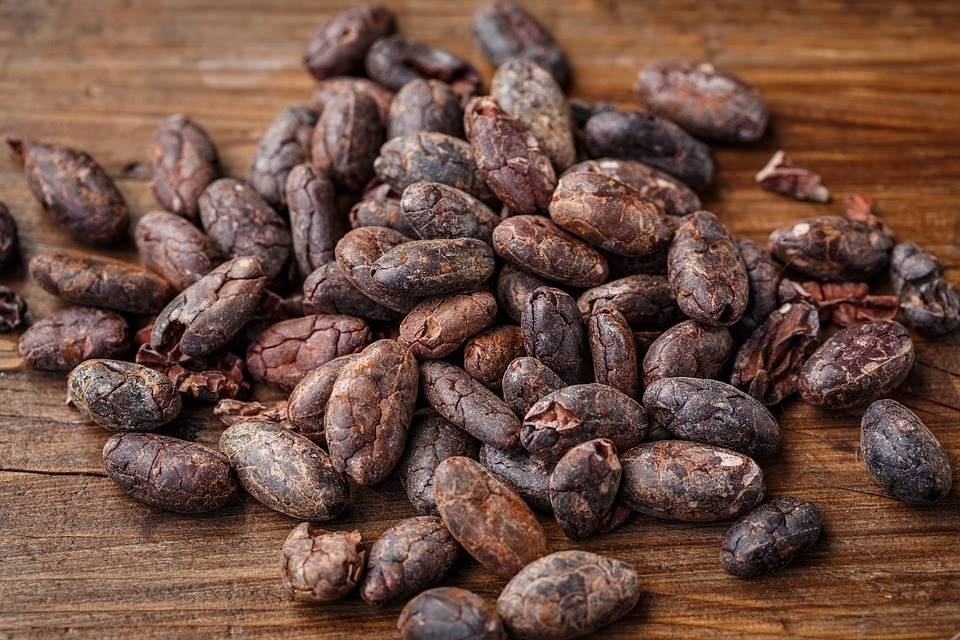 Cocoa Beans | PC: Commons
Once the cacao tree matures, the most prized portion of the fruit are the cacao beans, which are ground up and used as the base for most chocolate products.
Much like Costa Rica's coffee production, Costa Rica has suitable chocolate producing regions scattered around the country in parts of Guanacaste, Alajuela, Limón, Cartago, and Puntarenas. This results in a wide variety of different cocoa beans, which combine with different cultivation styles and preparations to offer an entire spectrum flavors sourced right in the country.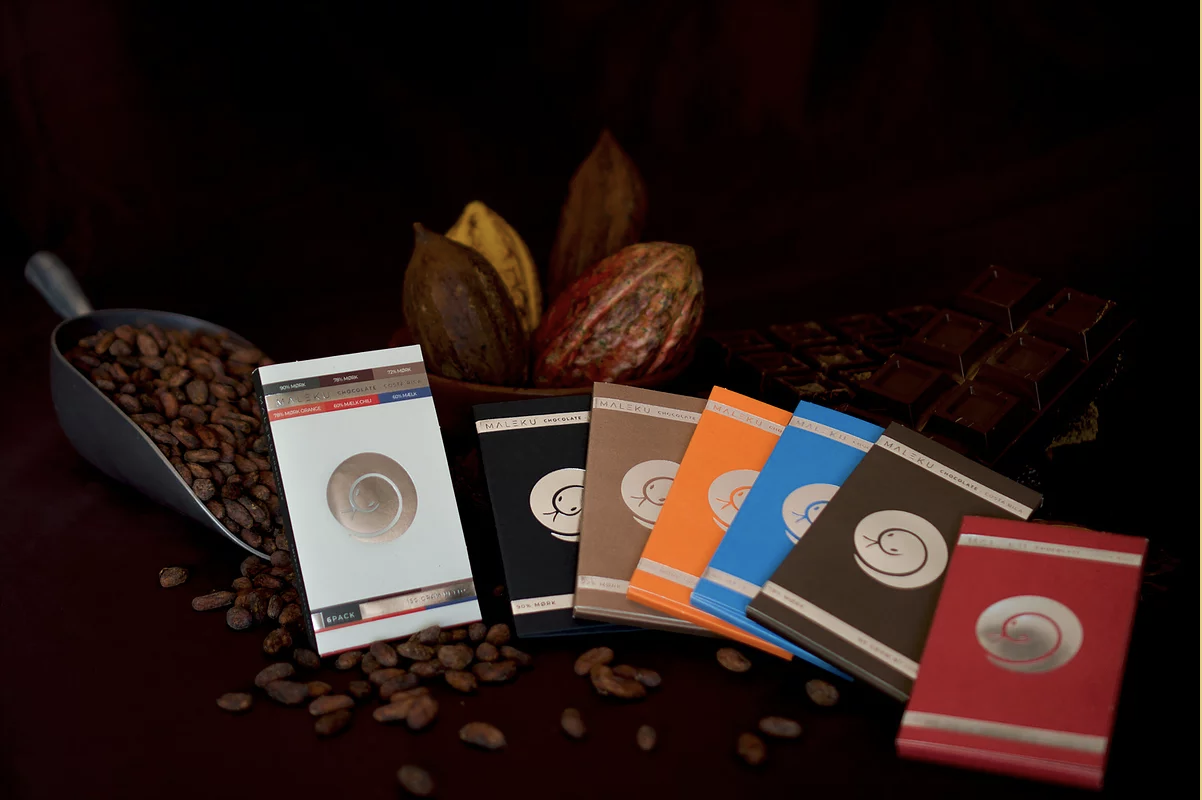 Maleku Chocolate | PC: Maleku
One such chocolate maker in Guanacaste is Maleku, a single-estate producer whose Finca "Blue Valley" is located in the world-renowned Upala Valley about 2 and a half hours away. Under the leadership of head chocolatier Henrik Bodholdt, Maleku's high quality chocolate bars have ranked among the world's top chocolates, and their workshop is based just down the road in Playa Brasilito.
Tasting Chocolate When You're in Las Catalinas
A wide selection of chocolates are available in town at Copper and Stone Gourmet Grocery, and there are also two options to get a deeper, local look at chocolate in Costa Rica. Upon request, the chefs from Bahía group can put together an in-home menu based on the many phases and flavors of the cacao plant, showcasing the different ways that cocoa beans and chocolate can accent a meal.
Concierge can also organize a trip to Maleku's farm for a tour of the grounds and the onsite production facility. Visitors get to see how cacao grows and how it is harvested, participate in the refinement process, and also taste some of the different phases of chocolate.